Stellar News
Stellar (XLM) Exhibits Stagnant Movement Around $0.0490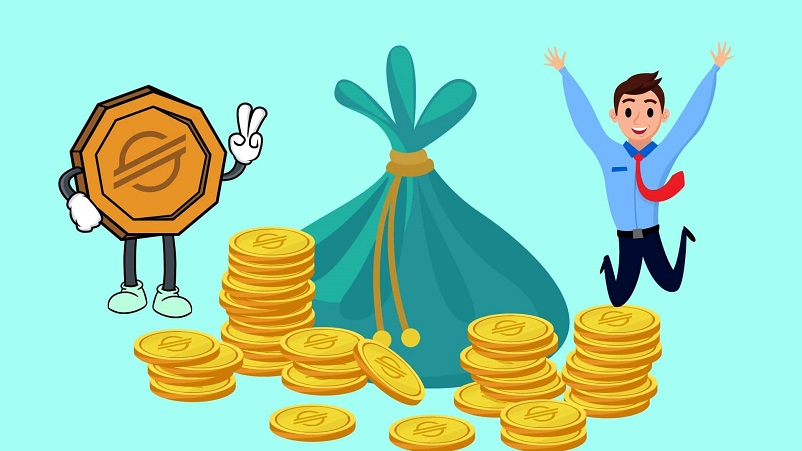 Stellar Lumens is reflecting moderate movement around $0.0490 after registering a steep hike yesterday. However, as per the current stability, there are chances that the coin might reflect upside momentum in the upcoming hours.
The moving averages, 20 days & 50 days are reflecting bullish crossover. The same indicates that the impending hours would help the XLM coin price to trade upward.
Stellar Price Analysis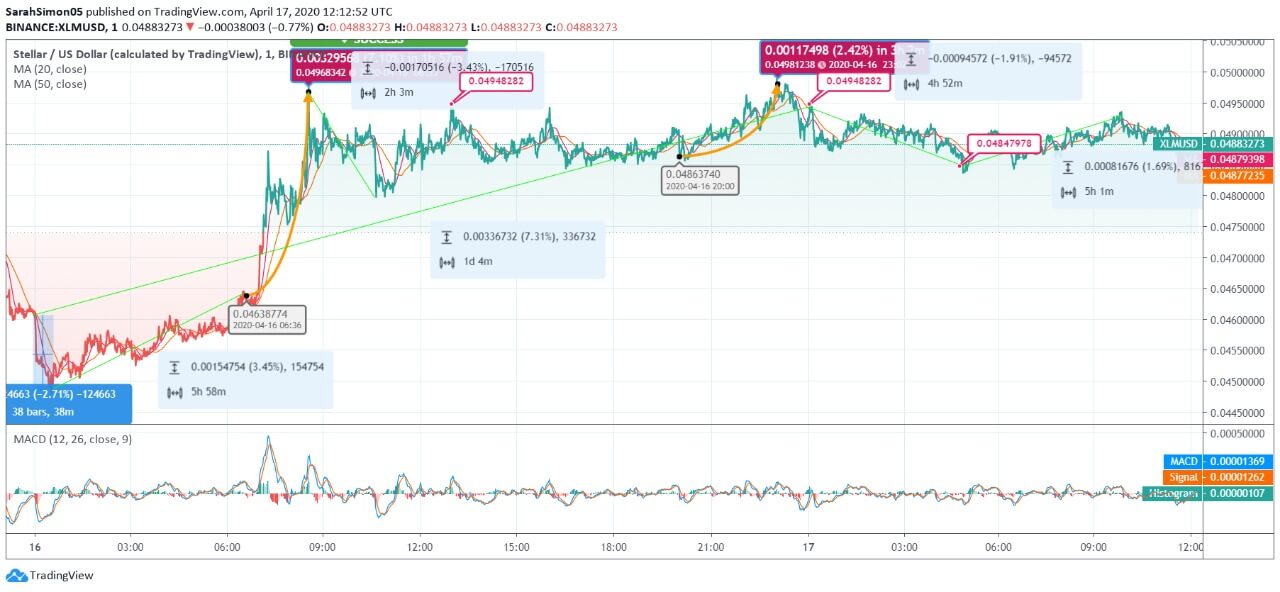 Yesterday, the XLM coin started trading at $0.0455, and in the next 30 minutes, the price dropped to $0.0450 by 2.71% fall. From this low, the currency started recovery, and in the next 5 hours, Stellar price reached $0.0463 by 3.45% hike. Then, the coin kept the upside momentum intact, and at 08:45 UTC, the price spotted at $0.0496. At this high, the XLM coin couldn't manage for long and dropped to $0.0480 by 3.43%. However, the price improved later to $0.0488 and hovered around the same level till 20:00 UTC with a spike at $0.0494.
Further, the Stellar currency reflected a moderate hike, and the price reached $0.0498. However, the day closed at $0.0494, with an intraday progression of 7.31%. Today, the currency started trading with a marginal fall, and in the next 5 hours, the price touched $0.0484, but the later hours brought improvement, and at the time of writing this analysis, the XLM price was trading at $0.0488.
Technicals
The moving averages, namely, 20 & 50-days, are at $0.04877 and $0.04879, respectively. The same is providing support. The MACD indicator reflects bullish crossover as the MACD line has overlapped the signal line.
The current price of Stellar is trading near the immediate resistance level at $0.0505. The same might get breached in the upcoming period.
Levels to Watch for XLM/USD
R1: $0.050587, R2: $0.052048 and R3: $0.054642
S1: $0.046532, S2: $0.043938 and S3: $0.042477