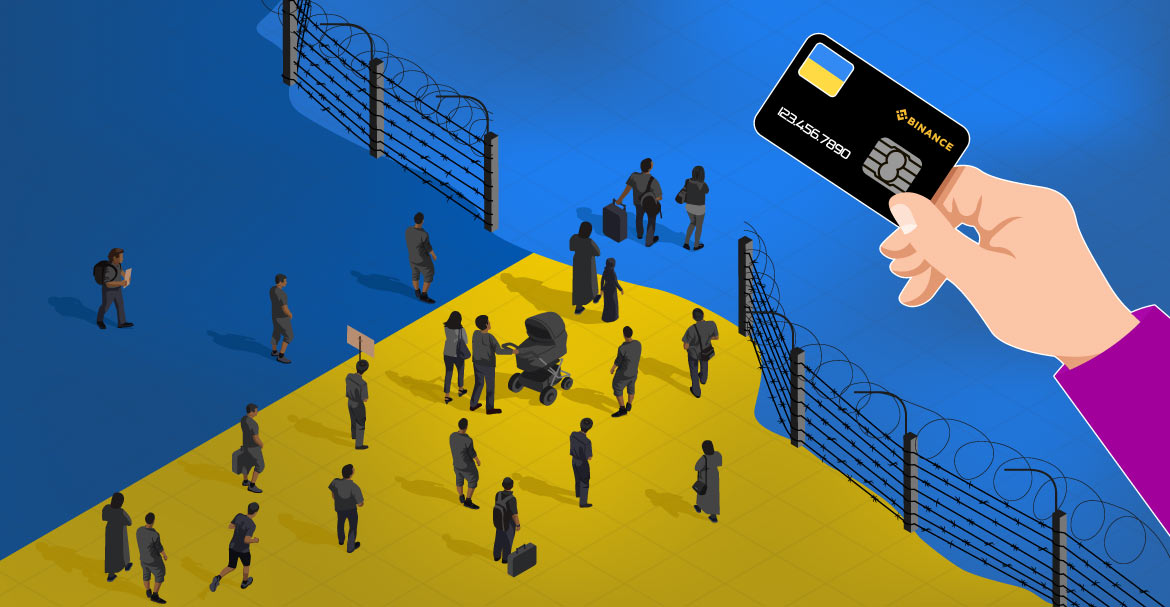 Binance recently announced a noble initiative in the form of its Refugee Crypto Card. The crypto provider will be helping Ukrainian Binance users forced to leave the country because of the war with Russia.
The venture initiated a collaboration with Contis to help Ukrainians forcibly move to EEA countries. The eligible users can start or collect crypto payments with the crypto card. In addition, they can complete purchases at any retailer that supports card payments. 
Kirill Khomyakov, Binance's General Manager in Ukraine, talked about the recent development. According to Khomyakov, over four million people have left Ukraine because of the war. Thus, Binance takes it upon itself to help the people leaving their homes. 
With Binance Refugee Card, they can avail of assistance from Binance and other charitable institutions. If needed, they can also gather crypto from other wallets, added Khomyakov.
To facilitate the program, Binance Charity has joined hands with multiple NPOs, including Palianytsia and Rotary, to offer cryptocurrency-based cash help using the crypto card. It will allow acquaintances or relatives to transfer crypto to Binance wallets or the new card.
Refugees who have applied for the card and have been verified by local NPOs will get 75 BUSD, approximately equal to 75 US dollars. They will receive the amount every month for the next three months. Binance will automatically convert the BUSD to local fiat currency during the payments to make the process smoother.
Getting and using a crypto card is free, and users can obtain it via an existing account registered in Ukraine. Alternatively, they can create a new account using their home address in Ukraine even if they are not currently living there. Completing the KYC verification is mandatory for this process, ensuring the resources reach the needy.
Besides this, Binance Charity has also established a crypto crowdfunding website named Emergency Assistance Fund for Ukraine. The fund allows people from across the globe to donate crypto and support Ukrainians. The initiative has already amassed over 1 million dollars, which is expected to increase.