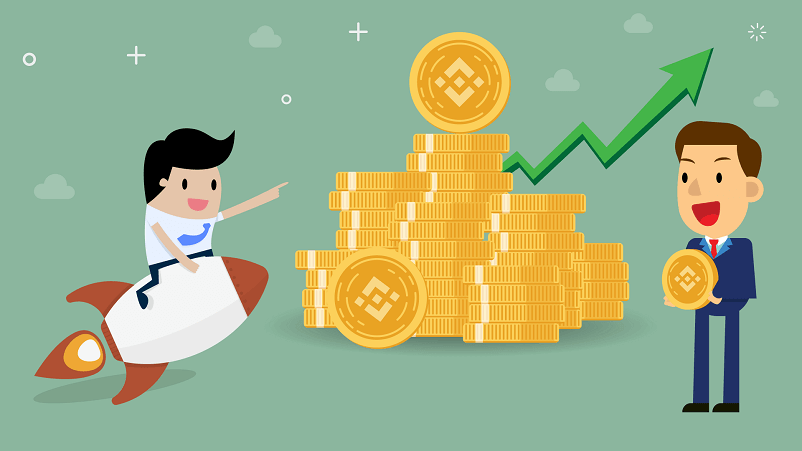 As the whole market is in a recovery spree, Binance Coin seems to have been on fire. Over the last 24 hours, it has added 9.21% in its value, and its current value has moved from $11.29 to $12.33. Investors may see a further continuation of this upside momentum.
Binance Coin Price Analysis
If we look at the past 30-days price trend of Binance Coin, it traded under the bearish influence. In the said period, after hitting the lowest price mark at $7, BNB coin regained $11 mark and continued to trade sluggishly in the range of $11 – $13 till today.
Yesterday, Binance Coin started the day at $11.29, but then, it marked a sharp upward move and continued to trade with strong and steady upside momentum. Over the next eleven and a half hours, BNB coin price was up by 8.69% and touched $12.27. However, from there, the coin didn't show any major price shifts and continued moderate trading at a similar level.
The next swing happened between 11:37 UTC and 23:57 UTC. In these 12 hours and 22 minutes, Binance Coin's price got down by a marginal fall, and it got pulled down by $0.10. Later, the coin marked slight escalation, and in the next 1 hour and 25 minutes, the coin's value rose by 1.38% and touched $12.32. The currency has managed to hold its ground above $12.3 mark, and as per the current trend, it might continue to trade upwards over the next few hours.
Currently, the BNB coin holds active support from both the moving averages, namely, 20 & 50-days. Its RSI has been improved to 60.56 points, and it tilted towards the overbought region. The next few days may get bullish for Binance Coin. The currency might breach the next resistance at $12.66 in the upcoming hours.