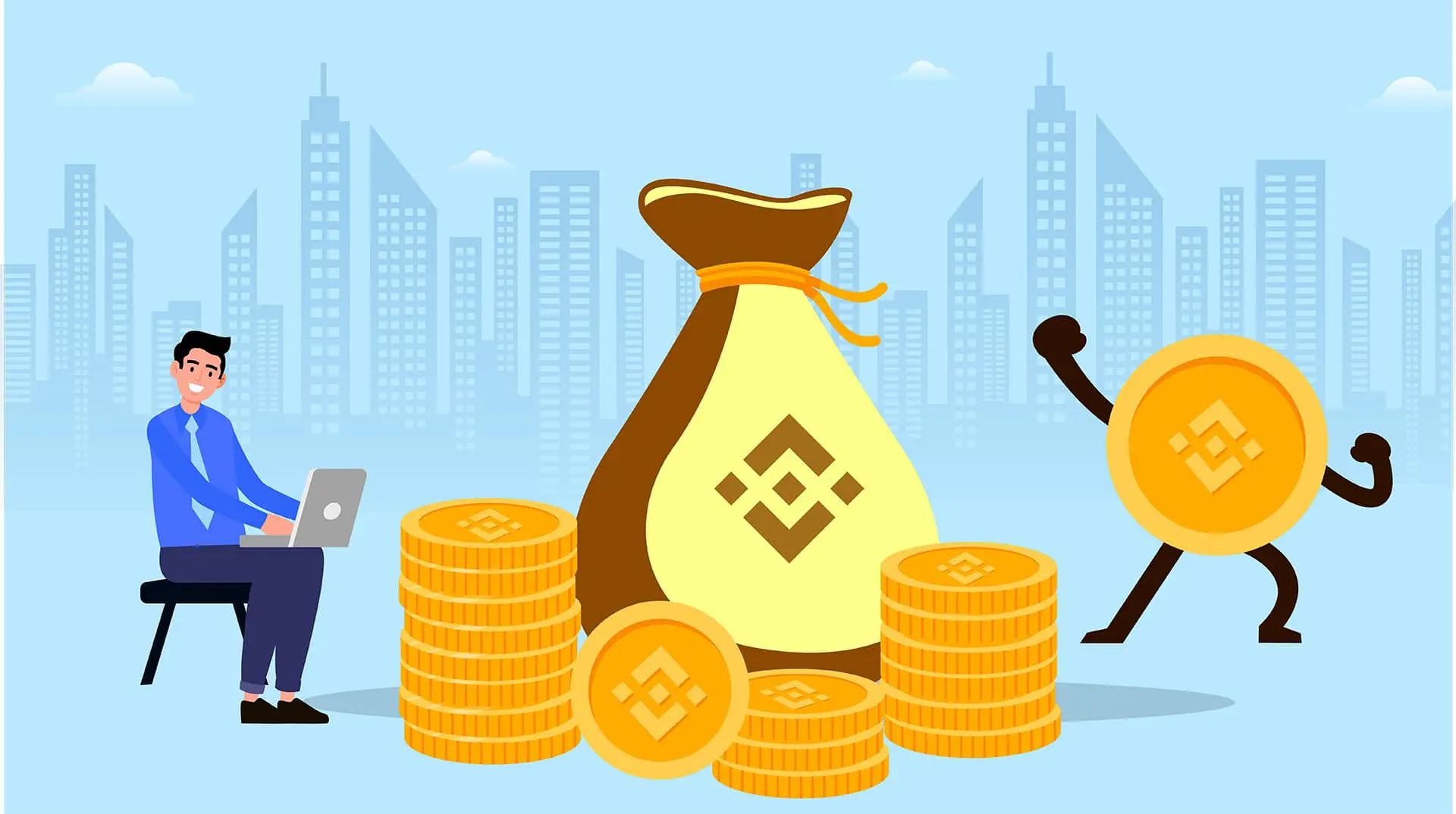 The crypto market that was spotted marking bullish influence on the price chart at the beginning of the day is now plunging. The fall in the coins is substantial, and the improvement that was marked since the last couple of days has been disturbed.
Binance Coin is also reflecting a similar movement. Today, the opening hours of the day were good for the coin, but later Binance Coin spotted a plunge. The downtrend in the coin was handled well as the coin only fell a few steps, whereas the rest of the coins marked a tremendous fall. The prospect of improvement in Binance Coin is relatively high than the rest. The coming days might be fluctuating, but we are sure that the currency would come out of everything and shine again.
Binance Coin Price Analysis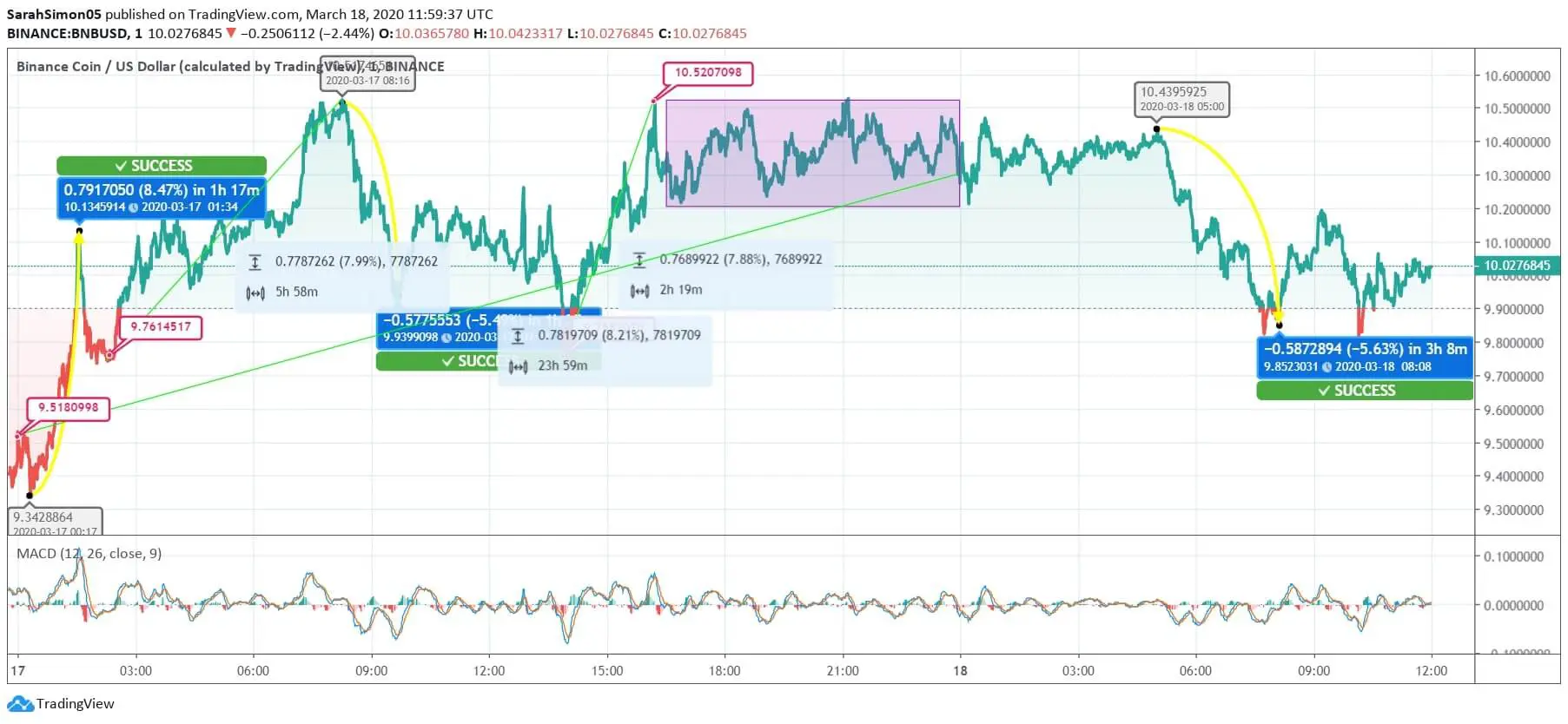 Yesterday, Binance Coin was trading at $9.51 during the opening hour. Then, it dribbled to $9.34 in the next 30 minutes, but there was an immediate improvement marked that brought the BNB price to $10.13. With a slight plunge to $9.76, the currency again improved to $10.50 by 7.99% hike. Later, it couldn't hold itself at the same level, and thus the price fell to $9.93 and locked itself at the same level till 13:00 UTC. In the next 2 hours, the price of Binance Coin improved to $10.52 from $9.75, and then, it remained locked at the same level till the end of the day. The day closed at $10.30, with an intraday progression of 8.21%.
Today, BNB coin started the day with a stagnant move around $10.40 till 05:00 UTC. After that, the price dropped to $9.85 by 5.63% fall. The currency kept hovering around the same level and thus spike to $10.02. The current price of the coin is near the immediate resistance level at $10.56. The same is likely to get violated in the coming hours.