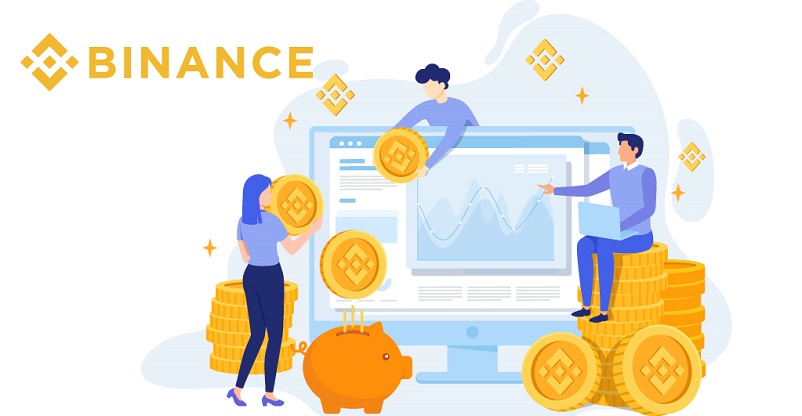 Binance Coin (BNB) price trend has improved substantially. The coin faced a price crash in March and reshuffled 52-week low. Despite the heavy plunge, the coin regained its upside momentum and reached to the level from where it started the year. The recovery brought hopes back in the market.
The BNB coin is anticipated to bring a huge recovery in the near-term. The investment would help the traders to recover from previous losses.
Binance Coin Price Analysis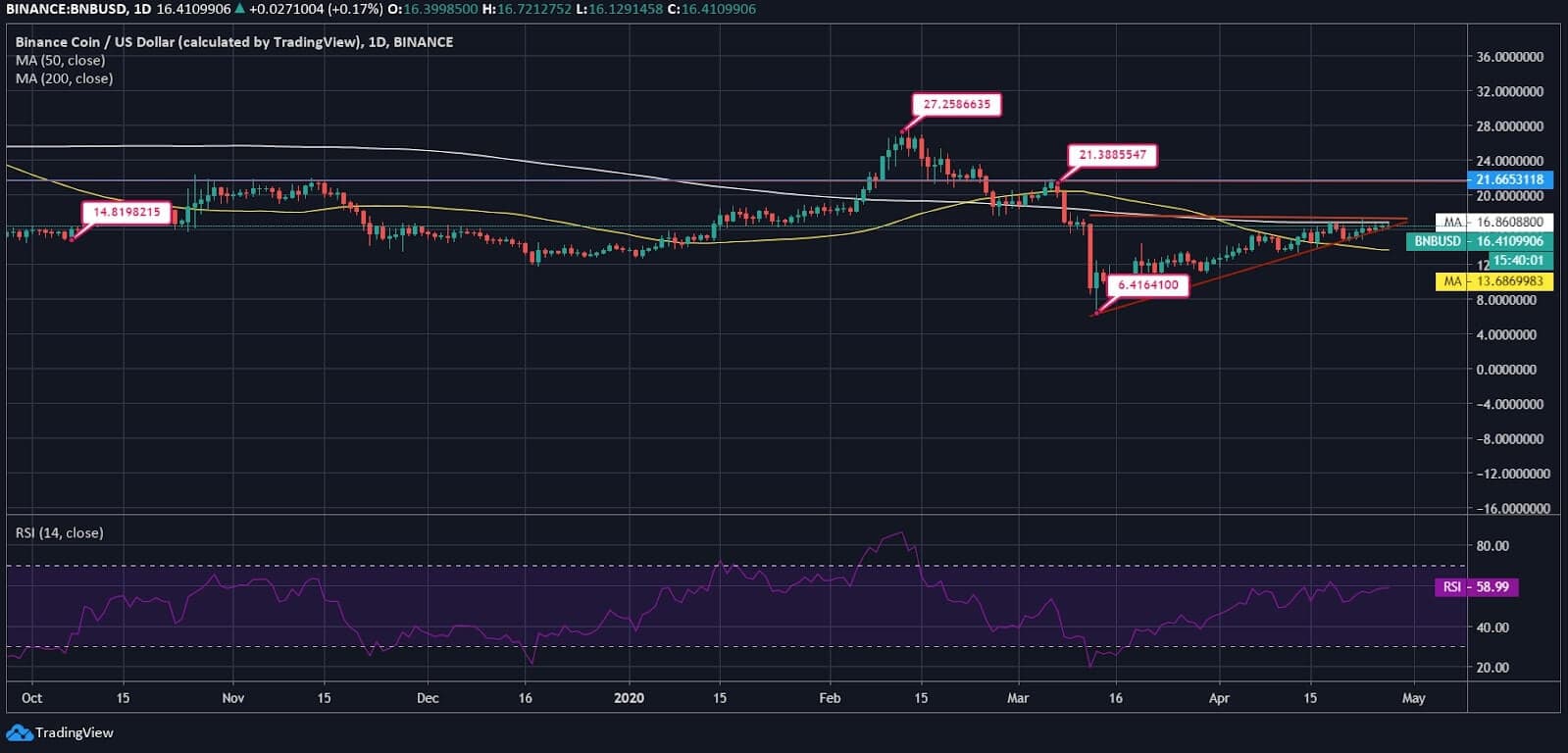 The price of Binance Coin was trading above $14 from the beginning of October 2019. The coin remained at the same level till October 23, 2019, and then, it reflected improvement thereafter. The BNB price crossed $20 price mark at the end of the month. November 2019, started around the same level and hung till the mid of the month. Later, the coin returned to $16. The price kept stability intact, but gradually it faced regression, and the same brought Binance Coin price around $14 mark.
January 2020, started with a moderate upside momentum, and over the next 15 days, the BNB price escalated above $16. Later, the coin kept the uptrend intact, and by the end of the month, the price touched $18. Then, from February 2020, the currency started moving substantially, and the price of Binance Coin reached $27.25 on February 12. However, after hitting this high, the coin faced rejection and started trading downwards, and again the price fell to $16 mark.
Further, From March 2020, the currency gathered momentum, and the price escalated to $21.38. However, the coin again faced a price fall, and this time, the price fell to $6.41. Later, from this price point, the BNB coin managed to show the bullish influence and traded upwards till the time of writing this analysis.
After hitting $16 mark recently, Binance Coin cooled down its pace, but it managed to trade above $16. If the currency managed to trade upwards in the upcoming days, it might cross its key resistance $21. However, SMA 50 & 200 reflects a bearish crossover, but the current price movement reflects improvement, yet the same would take place with sluggish momentum.
The RSI of Binance Coin is at 58.90, and it might trade towards the overbought region in the upcoming days. The impending period in the coin might carry improvement and exhibit strengthening momentum. The technical indicators are reflecting that the BNB coin is about to breach its key resistance at $21.