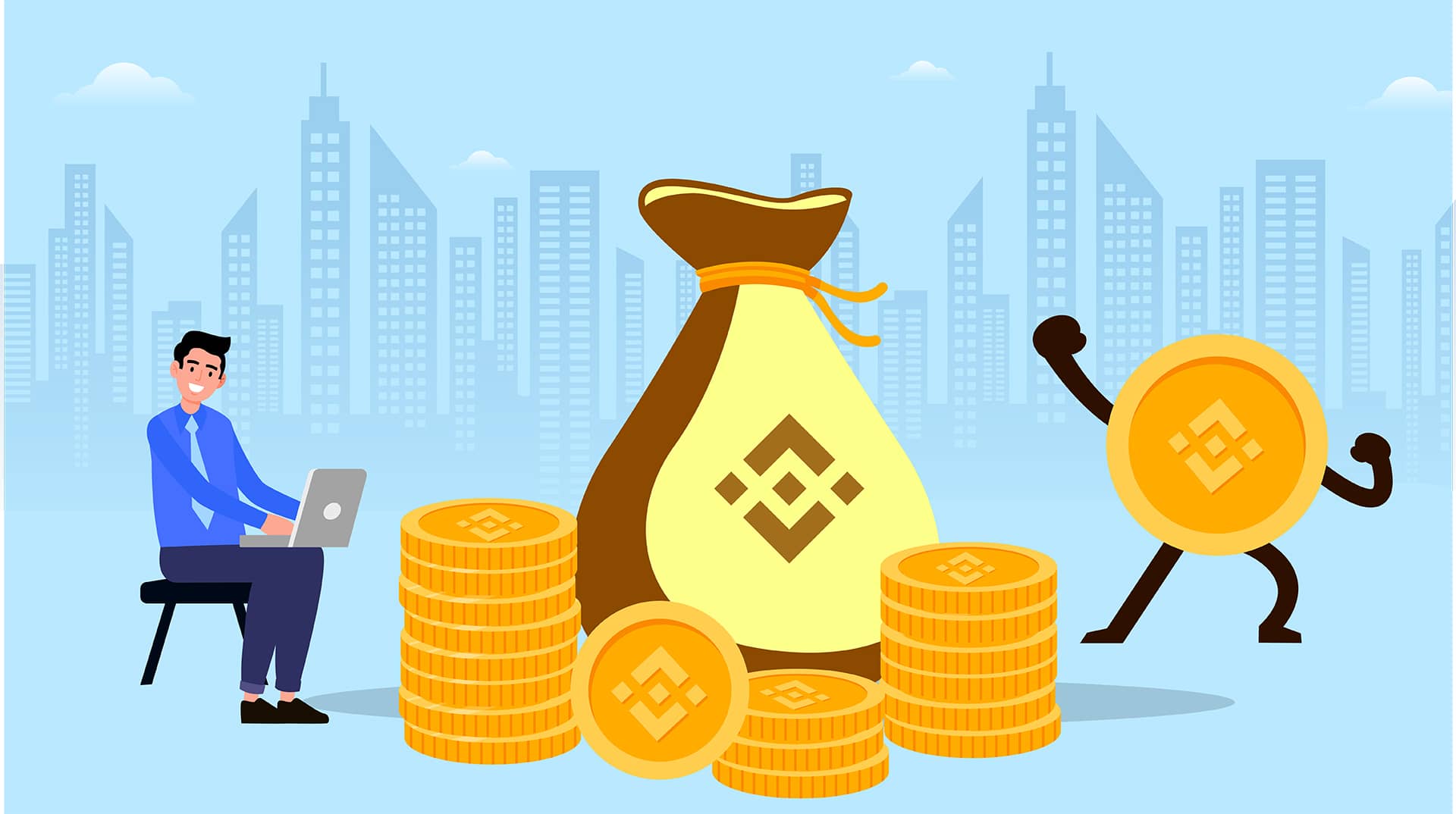 The crypto market is speculated to have an amazing result by the end of the first quarter. The first month has been quite good, but since last week, the market is reflecting downtrend. However, the currencies are spotted handling the pressure well.
Binance Coin was among the top benefit-yielding coin that escalated in January 2020. Apparently, the selling spree takes followed BNB coin during the time upsurge is sticking around for a while. It is speculated to be lifted soon.
Binance Coin Price Analysis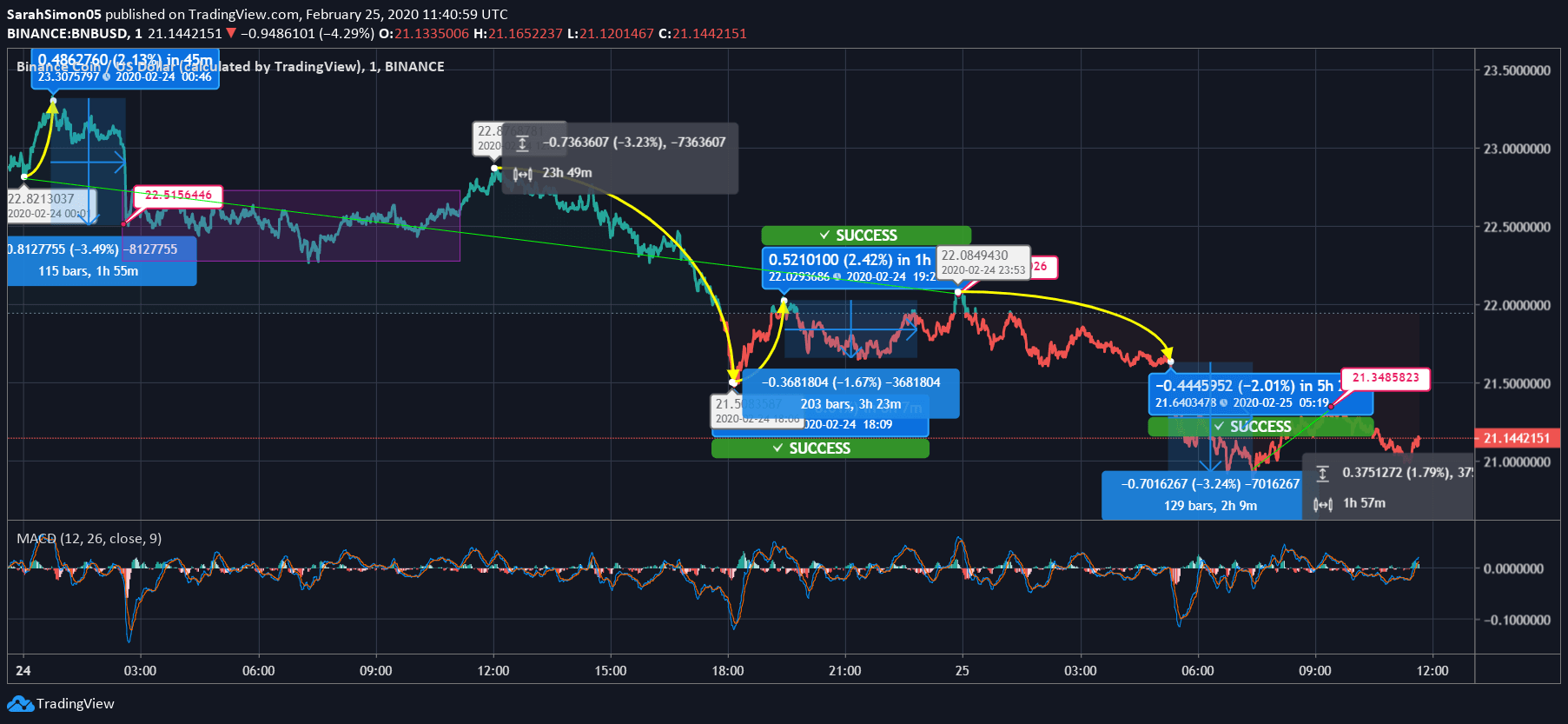 Yesterday, Binance Coin's price was trading at $22.82 during the opening hour, and then, it escalated to $23.30 within the first hour. The currency dropped to $22.51 in the following hour. Later, BNB Coin was spotted locking the price around $22.5 that continued till 11:10 UTC. At 12:00 UTC, the currency experienced a heavy plunge, and in the next 8 hours, Binance Coin price was at $21.5. The currency improved to $22.02 by 2.42%.
With a slight plunge, the coin price returned to $22.08. The intraday movement in the coin reflected a 3.23% fall in the price. Today, Binance Coin began the day with fall, and the counters touched $21.6 at $05:19 UTC. Later, the price touched $20.3 but returned to $21.34. The current price of BNB Coin is $21.14.
As per the technicals, there is a strong possibility of improvement in the coin. The current price of the coin is $21.14. It is likely to breach the immediate resistance level around $22. However, if the momentum reverses, then the coin might fall to $21.35.
Resistance & Support Level
R1: $22.99, R2: $23.94 and R3: $24.63
S1: $21.35, S2: $20.66 and S3: $19.71