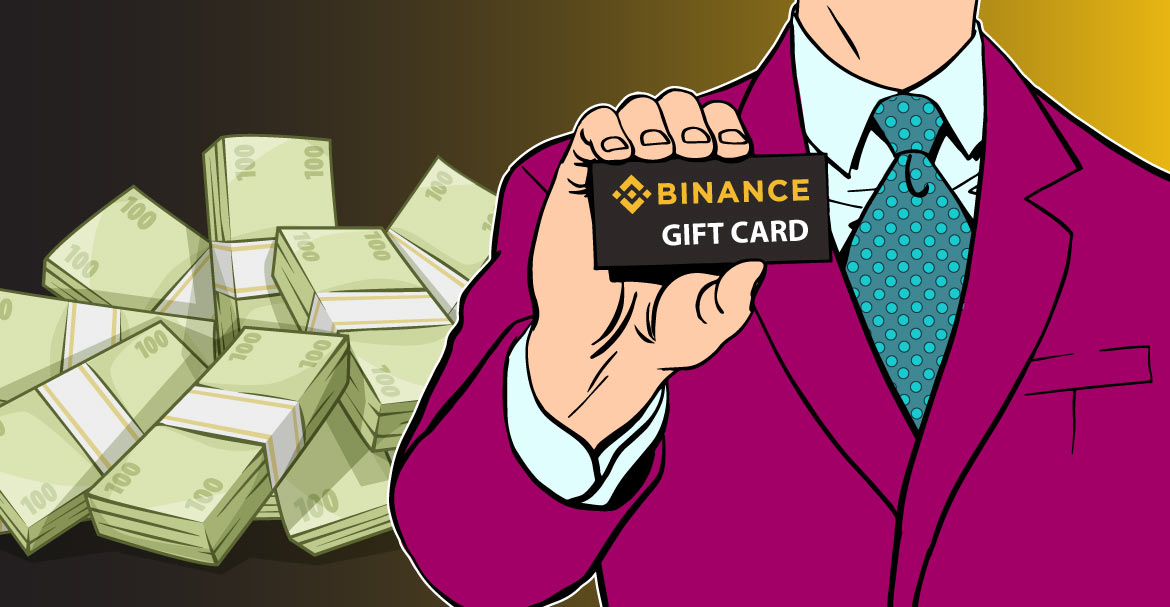 Binance has launched the Redeem and Convert to Fiat function for its Gift Card feature. Users would now be able to convert a cryptocurrency to any fiat currency supported by Binance. At the time of drafting, Binance supports fiat currencies like INR, PHP, UAH, VND, and IDR.
Users will not have to pay any fee to avail the function. They must, however, update their iOS mobile app to a 2.32.0 version or Android mobile app to a 1.43.0 version or a higher version.
A Gift Card can be redeemed by navigating to the Profile section and tapping on the Gift Card icon. The Redeem option would appear where users will have to click Redeem and Convert to Fiat. Binance is a crypto exchange platform with its operations spread across the globe. It has become a market leader by offering various services within its ecosystem.
Services offered by Binance are Binance Academy, Binance Charity, Binance Labs, Binance Launchpad, and Binance Trust Wallet, among many others. The native token of Binance is BNB, known to provide multiple utilities to its holder.
Approximately 1,400,000 transactions are executed every second on the network, and Binance registers an average daily volume of 2 billion on the platform.
Binance Gift Card is a smooth way to send and receive cryptocurrency in a customizable fashion. A gift card attracts no fee at any stage. One user can send a Binance Gift Card to another user whether the user is on Binance or not.
A gift card can be created through the mobile application by visiting the homepage and navigating to the profile section: tap Gift Card and select Send. Choose the cryptocurrency that you want to send and tap Create. Confirm the creation of the gift card by entering a 2FA code.
Once created, the gift card can be sent through email or text message. There is an option to restrict the recipient for better security. The sender can also bind their referral code to invite a non-Binance user to the platform.
It is equally easy to redeem a Gift Card after receiving the code through email or text, head over to the Profile section and select Gift Card. Choose to Receive to add the gift card to your account. Enter the code to add the gift card to your account successfully.
It takes five minutes to create and redeem a gift card. With an added option of converting it to a fiat currency, users are no longer required to stick only to the digital currency. They can opt to redeem the transfer in their preferable fiat currency.
The adoption of cryptocurrency is being debated in various regions. Exchange platforms coming up with innovative solutions for the benefit of users may weigh in better in favor of digital currency.