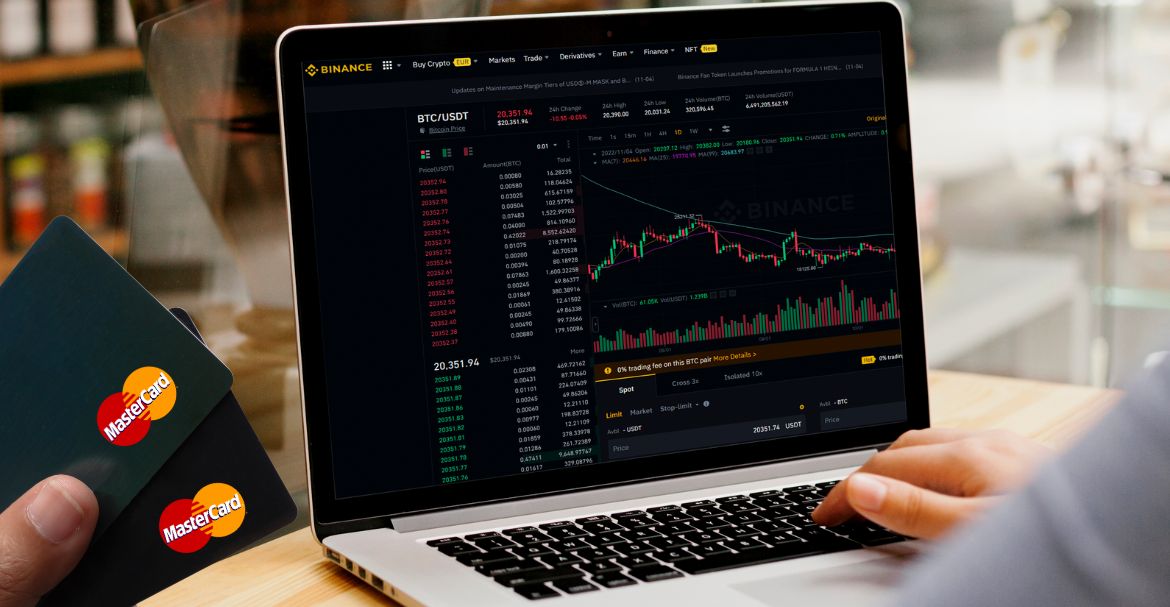 The world's largest cryptocurrency exchange platform Binance is thrilled to announce that it would support UK and EEA bank's Mastercard debit/credit card. The team of Binance and banks provides access to the new Sell Crypto to Debit/Credit feature.
To make this transaction, a user must complete the account verification process. Once the crypto transaction is done, the amount can be transferred into any Mastercard. With the rapidly growing blockchain ecosystem, more and more users are adopting cryptocurrency, whether to hold, buy, sell, or wager in games. However, many people are also looking to encash their funds invested in crypto. This feature only supports AUD, BGN, DKK, EUR, GBP, CZK, HRK, PLN, NZD, and UAH currencies.
A few advantages of selling crypto to fiat currency on a card include the following:-
Fast, easy, and user friendly

Highest liquidity

Asset security

24/7 client support
Binance offers a seamless experience to buy, sell, or trade cryptocurrency. It has never been easier for users that can directly transfer funds to their debit/credit cards by selling cryptocurrencies for fiat. It is an extremely fast, easy, and convenient way to make cash out of their crypto tokens.