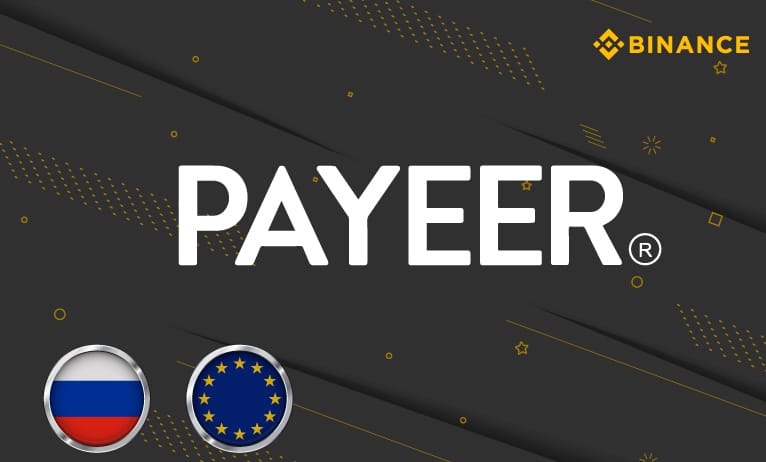 World's leading crypto exchange Binance announced on Wednesday that it has entered in a partnership with Russia based global payment network Payeer. As per a tweet from the exchange, users will now have the option of purchasing crypto with Ruble and Euros.
Payeer is kind of an e-wallet, where you can add money via VISA, MasterCard debit and credit cards, QIWI, Yandex.Money, MTS, Beeline, and Megafon. According to an official post on the website, Binance stated that Payeer is currently allowing Binance users to deposit and withdraw from the wallet on zero fees, as a promotional program, till April 1, 2020.

The partnership with Payeer will allow Binance to spread its legs in the Russian and European markets, where the demand for decentralized currencies is expected to rise sharply in the foreseeable future. In fact, Binance has been working towards increasing its presence in Russia, as it recently added support for Russia's Ruble on the exchange. In December 2019, the company also introduced new trading pairs with Turkish Lira and Russian Ruble.
Russia has apparently worked towards finding the right direction in terms of crypto adoption for the last couple of years, after months of speculations that it would launch national crypto, the country's Central Bank stated in October last year that there wasn't any obvious requirement for national crypto. However, by the end of the year, reports resurfaced that Russia's apex banking regulation body was testing stablecoins.