Forex News
AUD & NZD Dig Deeper Losses as Economy Crashes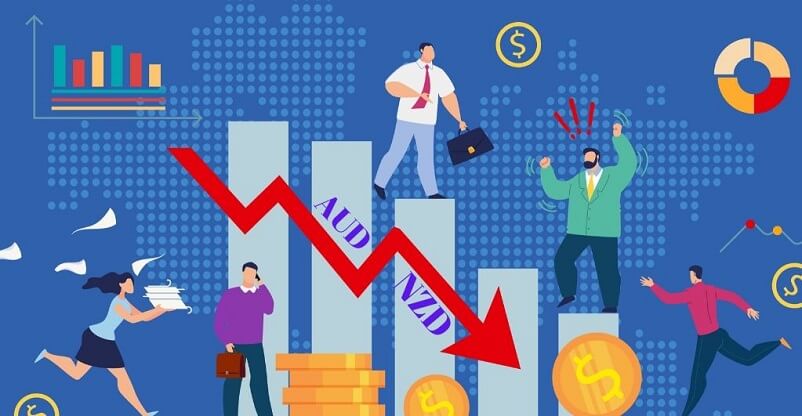 As Coronavirus cases spread at the speed of light across the globe, the whole world has been a trap of this deadly virus resulting into an economic slowdown. The financial ecosystem has been facing one of the major blows of all times as the currencies worldwide have been depreciating and hitting the bottom along with the investment avenues as the markets hit lower circuits.
Irrespective of the Government measures to ramp up the economy by feeding in liquidity, the markets are not having a notable recovery as the world experiences a lockdown of the sectors.
However, the US Dollar is strengthening against all other currencies even after the Fed rate cut. This is an unusual dynamic as the investors are looking forward to liquify their investments as the pandemic worsens. Just after the Federal Reserve's latest move of cutting the rate to almost zero percent, Dollar was expected to be unattractive, but the greenback holds up–showing signs of relatively high demands. However, after President Donald Trump coined COVID'19 as "National Emergency," he has rightly prioritized the health of Americans above all and that can be a strong reason for the king to survive to manage the monetary and fiscal policy. But Wall Street is still under a strong sell-off as the major indices record notable bottoms. The only thing that matters presently is liquidity as the global crises dig deeper pockets.
Taking into consideration the currencies that are recording some incredible bottoms of all times viz., Australian Dollar (AUD) and New Zealand Dollar (NZD) have marked 18-year and 10-year low, respectively.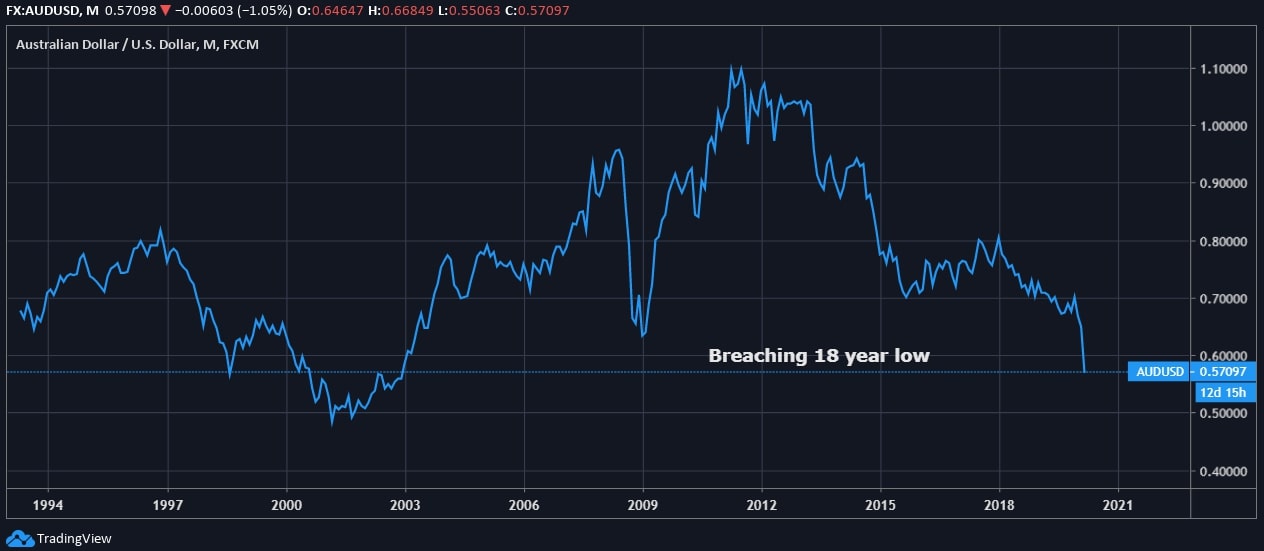 The Australian Dollar has plunged to 18-year low at 0.057097 against the US Dollar after 2002. We can even see a notable dip towards the end of 2008 when the world was experiencing a prototype of financial and global crises, but bot as strong as the one observed this time. The Aussie currency against the USD has lost 3.2% and the officials of the country believe that the inflation will sustain within 2 to 3% until the economy recovers.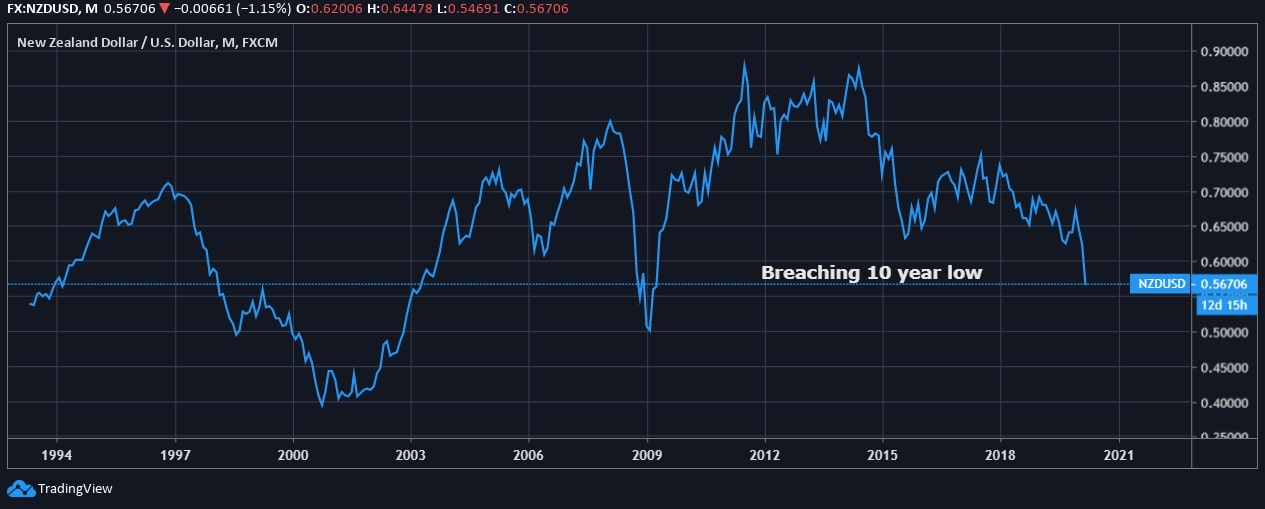 On the other hand, New Zealand Dollar is no exception against the USD amidst the growing global crises due to Coronavirus. NZD is trading at a fresh yearly low at 0.56706 until the time of writing and is hitting the 10-year low after the crises of 2008. The currency is on a continual downfall since 2018 as observed from the above monthly chart, with a slight spike observed at the start of the year 2020. However, all the gains have been vanished as the economy locks down.