Forex News
Coronavirus Continues to Pose Serious Threats to Forex Market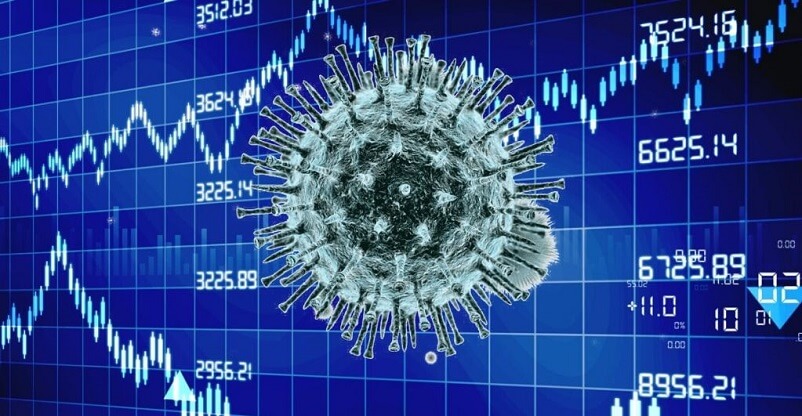 Coronavirus is emerging as a big threat with every passing day as world markets witnessed major chaos in the forex market. Coronavirus is still impacting the global markets with higher volatility as US Dollar and stocks also fell recently. The recent speech by the Federal Reserve's Jerome Powell weighed on the US Dollar.
According to reports, The Fed may use tools and act accordingly to tackle things in the existing scenario. Powell said that he is tracking the virus as it poses serious threats to the economic activity. Markets have also started building in the hope of a rate cut from the Fed. There are chances for a rate cut of 25 basis points (bps) in the month of March. Some claim that there are 70 percent chances of a rate cut of 50 bps. The US Dollar continues to plummet to new lows and Euro rebounded half a percent higher recently.
According to experts, the US Dollar does not appear to be safe if coronavirus spreads in the USA.
Meanwhile, the pound surged by 0.3% to $1.2942. Sterling continued to hover near a two-week low against the euro, at 84.52 pence per euro.
At a recent press conference, WHO said that COVID-19 poses serious threats and risk is "very high" at the global level.
WHO further said, the continuous rise in the figure of coronavirus cases and the number of countries that have been affected so far has emerged a cause of serious concern.
Reports suggest that the S&P 500 fell by approximately 10 percent in 5 days trading period in March only and wiped out more than five months of gains in barely seven days trading. The S&P 500 fell by 0.8 percent to end at 2995.
China became the world's second-largest economy in 2010. And ever since the coronavirus outbreak occurred since December, approximately $400 billion has already been wiped out from the Chinese stock market since it opened on January 25. The People's Bank of China has also brought down interest rates and pushed an extra Yuan 1.2 trillion into the Chinese banking system.