Blockchain News
Aragon Blockchain Project Gets Investment of $1M From Leading Tycoon Tim Draper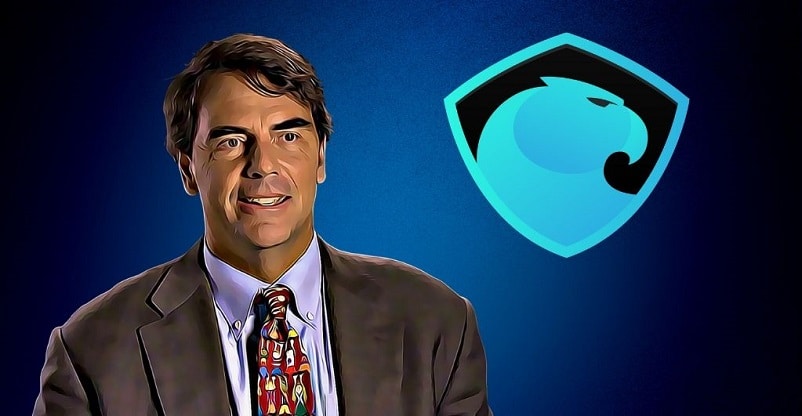 There have been several reports over the year that the complicated domain of crypto and blockchain have apparently left both the plaintiff and defendant either confused or in jail. If not this, it may leave the court entirely confused to an unbelievable extent.
And, to add to the woes, the blockchain native communities have to encounter several hardships in settling disputes or disagreement with the assistance of traditional courts. The situation has emerged so grimly that it has become almost impossible to get a solution via these courts. And, capitalism reportedly takes a walk on the law. The result- it will restrict the volume of business they can do on the internet.
Some years ago, a popular project Aragon was launched. Aragon sought to offer the necessary structure and tools for establishing a decentralized autonomous organization or DAOs. They may range from frameworks established for scores of users to modest ones ideal for only a few individuals. The alleged court system has the capacity to tackle "subjective disputes that require the judgment of human jurors," they claimed.
This has emerged so far appropriate. However, they are also in need of authentic investors who are aware of what they are doing.
In a major achievement, Aragon has now announced a small investment from venture capitalist Tim Draper. The tycoon has earlier extended his support to SpaceX, Tesla, Coinbase, and Baidu. He also invested majorly into crypto a couple of years ago. He is also a leading investor in the Tezos project that has received a huge $232 million in Bitcoin and Etherum.
If reports are to be believed, Draper Associates is planning to buy into the Aragon network's ANT token to the tune of $1 million. Draper has now emerged as the newest addition to the list of Aragon's supporters that may include New York-origin firm Placeholder, BoostVC, and CoinFund.
It is worth mentioning that Tim Draper has already carved his identity as the leading advocate of cryptocurrencies. He has reportedly purchased approximately 30,000 Bitcoins from the government organized auctions of confiscated assets from Silk Road in the year 2014. It made him a highly rich man and a reliable predictor of the blockchain world.
Luis Cuende and Jorge Izquierdo founded Aragon in the year 2017. It has emerged as a leading open-source software project.