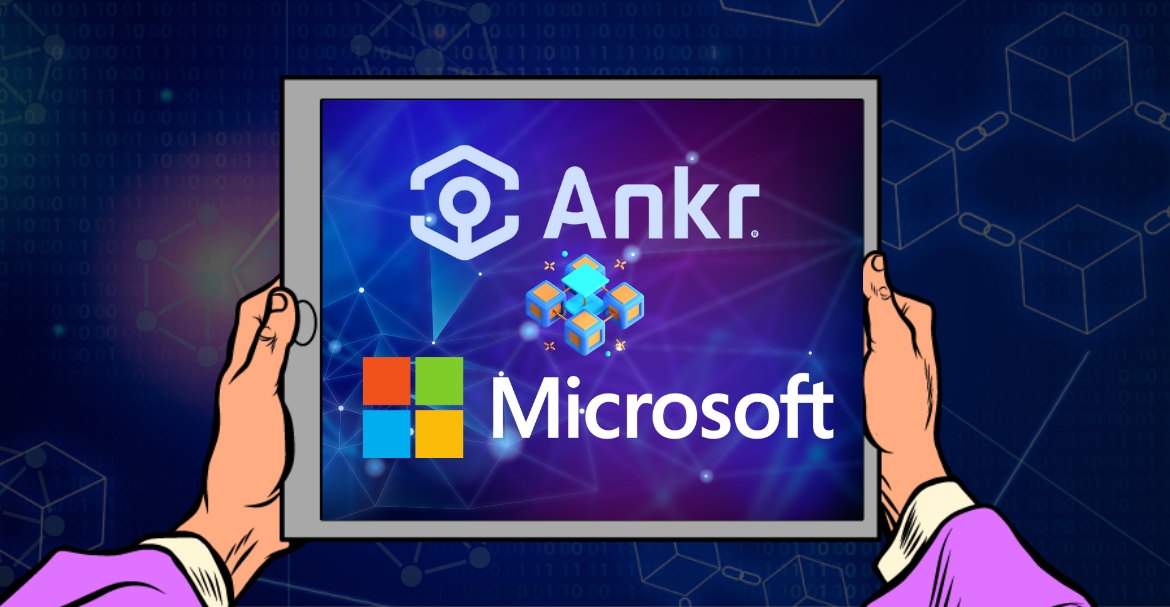 Ankr, a leading provider of blockchain infrastructure solutions, has announced the availability of its Enterprise RPC Service on Microsoft's Azure Marketplace, marking a significant milestone in their collaboration. The Enterprise RPC Service provides developers and enterprises with seamless access to high-performance blockchain node infrastructure, enabling them to deploy and connect securely to blockchain networks with full maintenance and support from Ankr.
Ankr's RPC service has been a vital tool for Web3 developers, providing a dependable and efficient connection to blockchain data. Now available on the Azure Marketplace, Ankr aims to make Web3 adoption easier for enterprises, removing barriers and offering a convenient option for executing blockchain strategies.
The partnership between Ankr and Microsoft was announced earlier this year, and after thorough integration and testing, the Enterprise RPC Service is now live on Azure Marketplace. This collaboration enables Azure's millions of monthly customers to easily access enterprise-grade blockchain infrastructure, bridging the gap between traditional companies and the blockchain world.
Daniel An, the Director of Business Development for Microsoft Web3 & AI, expressed enthusiasm about the partnership, stating, "We are excited to partner with Ankr to bring enterprise-grade blockchain infrastructure to Azure Marketplace."
Peter Stewart, Head of Infrastructure at Ankr, highlighted the rewarding collaboration with the Microsoft team and the commitment to delivering exceptional user-friendliness and performance. 
With the Enterprise RPC Service now available on Azure, Ankr anticipates a surge in clients and is preparing its resources to accommodate the increased demand. The partnership with Microsoft provides Ankr with guidance and support, enabling continuous innovation and improvement based on user feedback and performance metrics.
Ankr offers seamless blockchain node launching with full maintenance and support. Establish secure connections via RPC API endpoints for applications to access and manage data across various networks.
Ankr's Enterprise RPC solution tackles a crucial element of blockchain operations by providing robust support and maintenance for node infrastructure. With Ankr's ongoing resources, enterprises can easily adjust, oversee, and enhance their blockchain infrastructure, guaranteeing exceptional performance and stability.
Our algorithmic Ankr forecast suggests significant growth in the coming years, making it an enticing investment opportunity. In 2023, experts predict that Ankr's value will surge to $0.095, signaling a favorable trend and widespread acceptance in the market. 
However, in 2030, Ankr's ATH price could soar to $0.5, presenting investors with a lucrative opportunity. By investing in Ankr early on, long-term investors can earn substantial profits as the cryptocurrency's value continues to rise. With its potential for significant returns, Ankr is certainly a cryptocurrency worth considering for long-term investments.