Blockchain News
Ankr Launches 1-Click Application for Polkadot NPoS Validators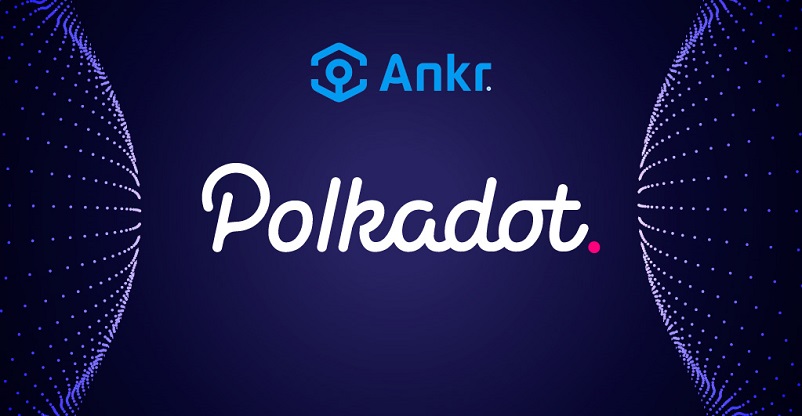 Web3 infrastructure development platform Ankr announced on Tuesday that it has launched a 1-click application for Polkadot. It further added that Polkadot users will now be able to put their tokens to work on the Ankr platform.
In a Medium post shared yesterday, Ankr said that Polkadot will play a major role in the coming years, and just like Ethereum 2.0, Polkadot will be a Proof-of-Stake protocol. Ankr also added that Polkadot and Ethereum 2.0 will occupy 50% of the total crypto market cap by the end of 2021 and will be valued at $135 billion. Commenting on its involvement in Polkadot's ecosystem, Ankr said that it is looking to provide a de facto infrastructure for PoS protocols like Bitmain did for the Bitcoin network.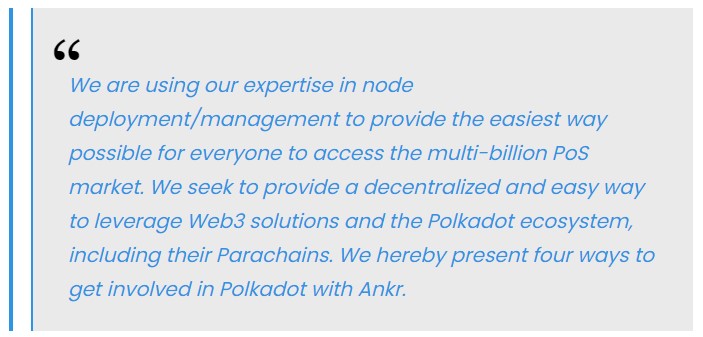 Polkadot is a blockchain-based sharding protocol that focuses on interoperability between multiple networks. Also focused on research & development for upcoming and promising blockchain protocols, Polkadot was founded as the first major project by Switzerland based Web3 Foundation. Ankr, on the other hand, is a distributed computing sharing economy infrastructure development platform. It is dedicated to building a robust Web3 infrastructure for the future of the crypto-blockchain industry.
For more details, read the official announcement here.