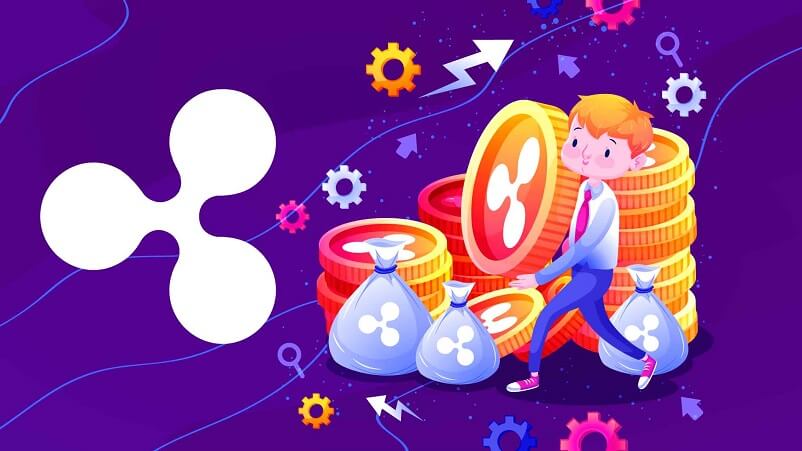 The current market scenario is quite alluring. Almost all the coins have booked substantial recovery over the last few hours. The upcoming period is likely to remain the same, and it would give the traders a positive return.
Ripple Price Analysis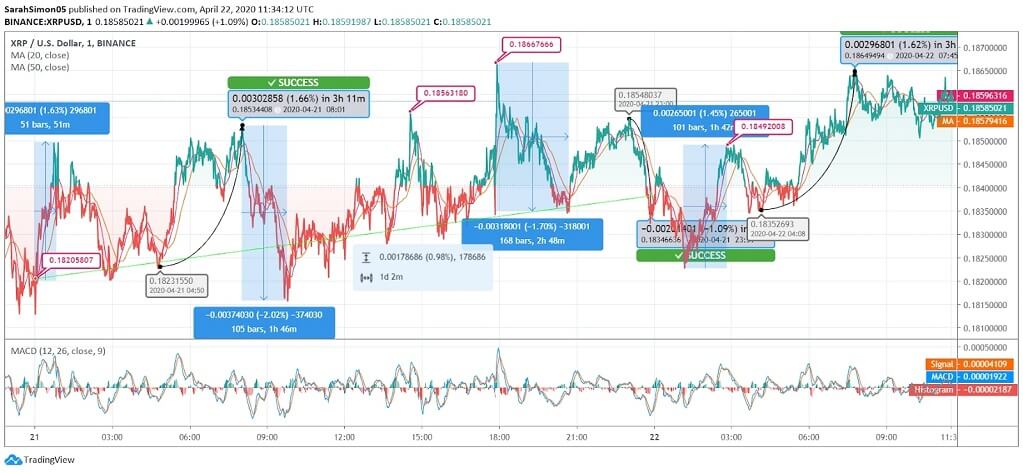 XRP price spotted at $0.182 yesterday, and then, it escalated to $0.185 by 1.63% within the first 51 mins. From this price point, the currency was seen taking a sharp plunge and reached $0.182 again at 03:00 UTC. However, thereafter, the momentum improved, and at 08:01 UTC, the Ripple price was trading at $0.185. However, the coin couldn't hold its price at this high for long and fell to $0.181 by 2.02% fall. After trading below $0.182, the XRP coin started recovering once again, and at 14:45 UTC, the price touched $0.1856. Later, with a slight plunge to $0.183, the price escalated to $0.1866 at 17:55 UTC.
Further, after hitting a $0.186 mark, the coin faced rejection, and the price fell to $0.183 by 1.70%. The closing period of the day again gave a bounce to $0.1854, but the XRP coin closed the day at $0.183. The day-long movement of Ripple currency reflected marginal hike.
Today, the initial hours reflected a slight plunge to $0.182. Later, the upside movement began, which took the XRP price to $0.184 by 1.45%, and then, it continued the upward movement and reached $0.186 at 07:45 UTC. The currency has been hovering at the same level since then.
Technical Indicators
XRP coin holds support from its 50-day MA ($0.1857), and its 20-day MA is trading above the current price of $0.1858. The MACD chart is reflecting the bearish signal
The currency has already breached its immediate resistance level at $0.185, and the chances of violating the next resistance level at $0.1871 are ripe in the upcoming hours.
Level to Watch for XRP/USD
R1: $0.1857, R2: $0.1871 and R3: $0.1886
S1: $0.1828, S2: $0.1813 and S3: $0.1799