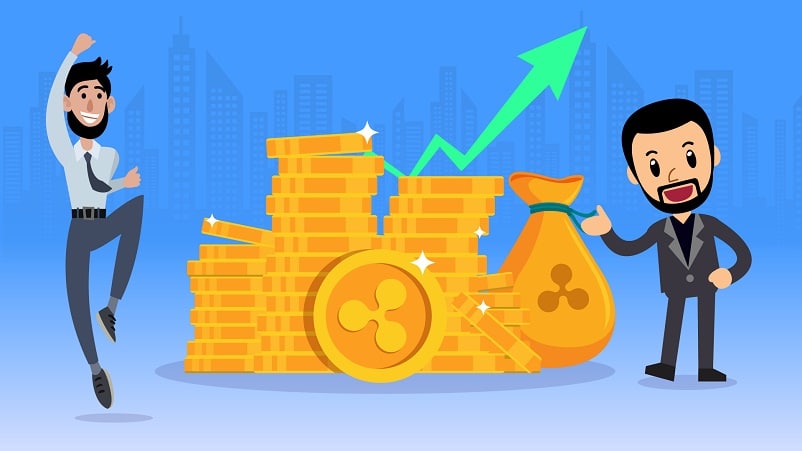 XRP's bullish trend has entered into the second day, and over the last 24 hours, it has managed to gather another 1.68%. The current value roams around $0.2348. However, in these 24 hours, Ripple crypto has been through moderate price volatility.
XRP Price Prediction
Ripple coin opened the day at $0.2309, and over the next 9 hours, it witnessed a regression in the value. By 09:01 UTC, the XRP price has fallen to $0.2259. It was followed by a 3.19% hike that added $0.0072 to the value and pushed it to $0.2331 by 19:01 UTC. The next few hours were full of unprecedented price movements. At 22:44 UTC, towards the closing of the day, the currency started gaining momentum. Over the next two and a half hours, it could shoot its value up by 2.48% to $0.2354, the highest value overnight.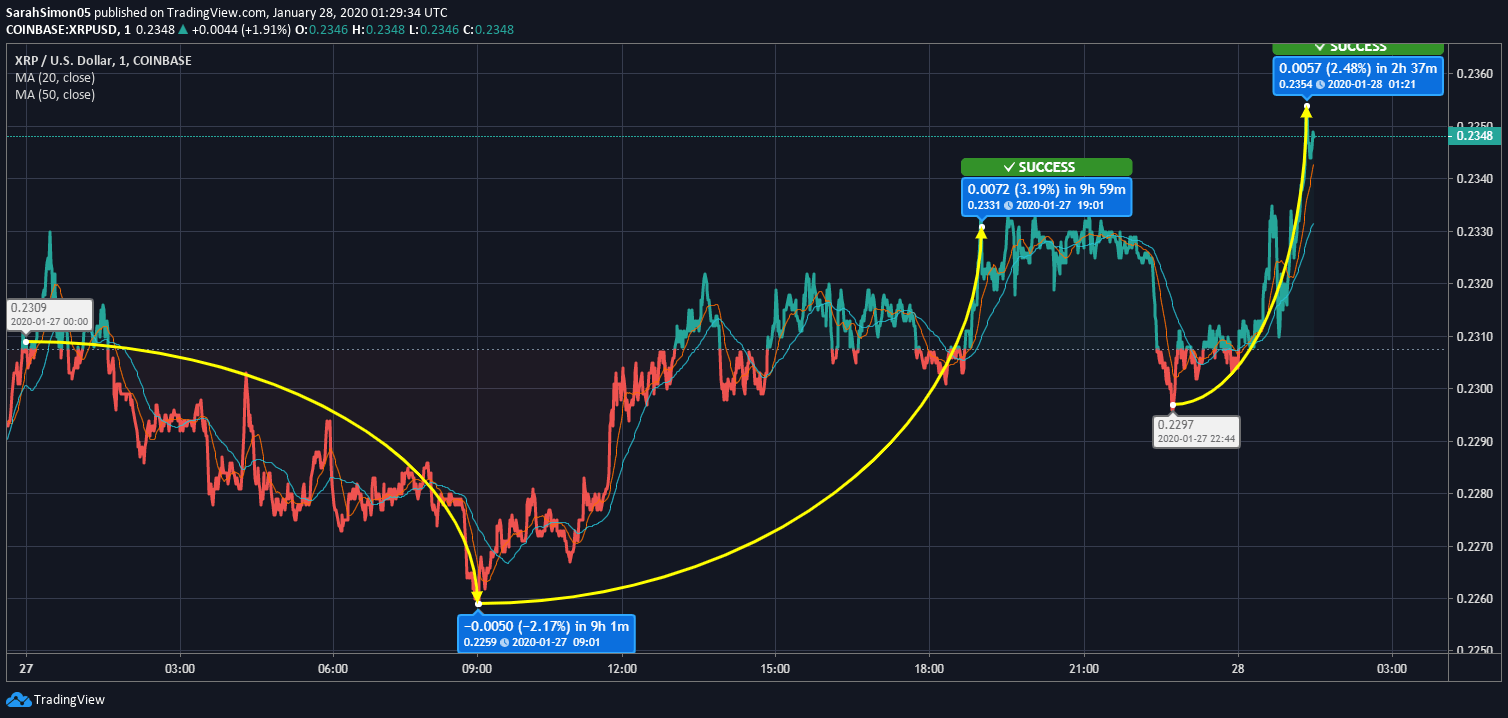 XRP price is currently at $0.2348, and it is almost 0.3% more than its 50- & 20-days MAs. As per historical data and our analysis, the coin may get successful in retaining this bullish trend for some more days. The next resistance is likely to come at $0.2385. However, it may not go entirely without price volatility. Investors need to be cautious of any sudden price changes.
| | |
| --- | --- |
| XRP | Resistance and Support Levels |
| 1st Resistance | $0.2349 |
| 2nd Resistance | $0.2385 |
| 3rd Resistance | $0.2425 |
| 1st Support | $0.2272 |
| 2nd Support | $0.2232 |
| 3rd Support | $0.2196 |