Stellar News
Will XLM Get Even with the Bears in Short-Term?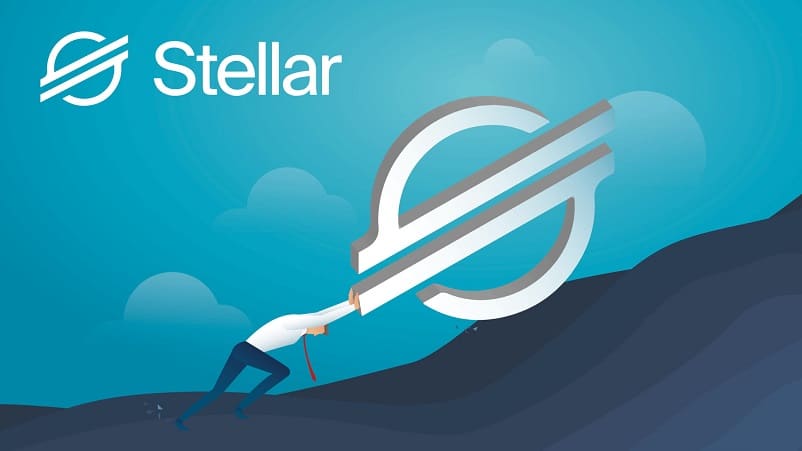 Stellar price has been trying to get away from the strong bear pressure as seen from the seven-day price trend
Stellar (XLM) seems to continue to impress just like its name, by putting up surprise performances at regular intervals. The past week saw the price of XLM moving in the upper range at the beginning of the week, but the strong bear pressure pushed the price down. Despite, the price managed to stay in the upward direction towards the end of the week. The price of XLM moved within the price range of $0.057 – $0.071 in the past week.
Stellar Price Prediction:
XLM price continues to perform well in spite of continual bearish pressure as seen from the seven-day price trend for the coin. The price of XLM started the week on a high note at $0.071 on Feb 24 and was then hit by the bear pressure and it slid to the tune of $0.0570 on Feb 26, the downward momentum being at 20.18%. On Feb 27, the price of the coin recovered at $0.063 showing an upward swing of 9.74%. The ongoing bearish volatility continued in the crypto market and the price of Stellar coin again fell by $0.0571 on Feb 28, the fall being at 8.58%. The week ended on a good note for the coin as the price of XLM again showed a recovery to the extent of 4.39% at $0.0626.
The current day's price of XLM has fallen to the tune of $0.0586, the downward movement being at 6.40%.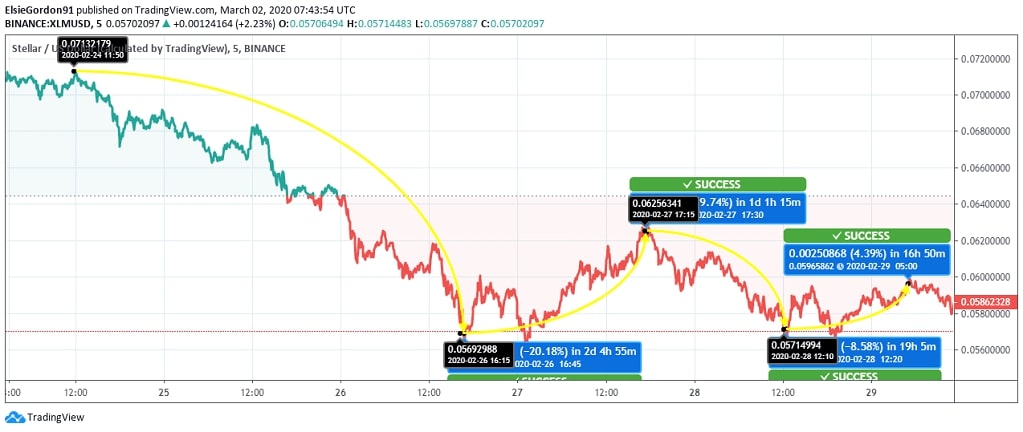 Stellar price has been successful in holding the bear pressure at regular intervals after the crypto market volatility has set in. Analysts are banking on this capability of the coin to generate potential returns in the future.