Monero News
Will Monero (XMR) Sustain Its Momentum Despite Yesterday's Slump?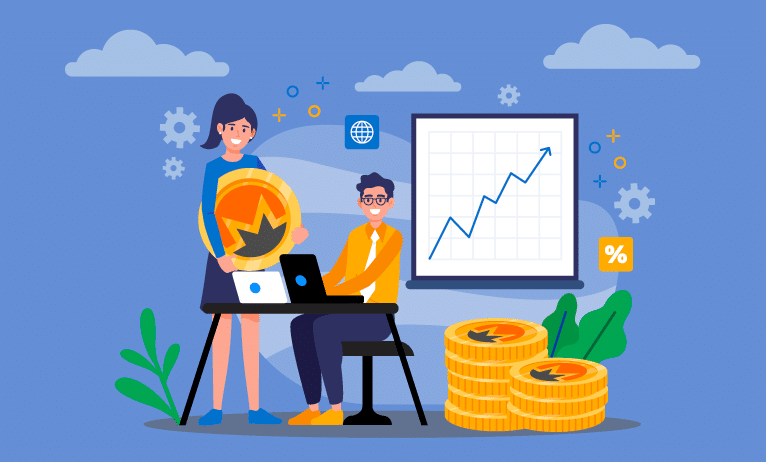 Monero's value got contracted by 0.50% in the last 24 hours
It might fetch significant price recovery in the coming few hours
XMR trades with heavy fluctuations over the last two days, and the price has now gone below $65. Though the degree of drop seems not significant, its continuity may irk the investors. However, Monero may witness a price recovery soon as per the current movement noticed.
Monero Price Analysis
XMR coin was being traded at $65.22 at the starting of the day, and over the next 13 hours, it fell by 4.77% to touch the lowest point of the day at $62.11. A 7.09% increment followed it over the next 9 hours that added $4.40 to push Monero price to $66.52, the highest point of the day. At 22:34 UTC, the currency started shrinking, and by 01:59 UTC today, its value reduced to $64.69.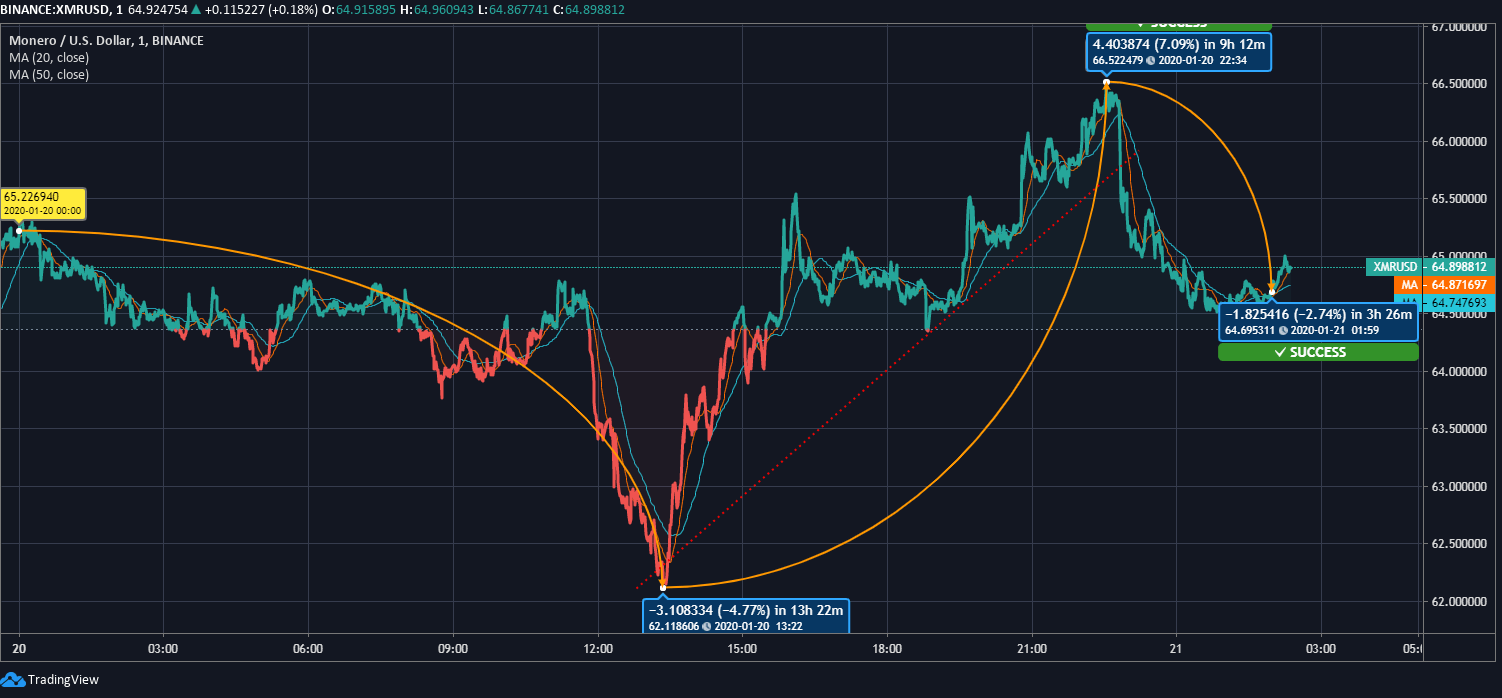 Monero's current price has been trending above its shorter span moving averages. However, XMR may not see any sudden rise in the value. It may choose to play with stability for the next few days. However, the next resting point seems possible at $66.80.
| | |
| --- | --- |
| Monero (XMR) | Resistance and Support Levels |
| 1st Resistance | $66.80 |
| 2nd Resistance | $68.62 |
| 3rd Resistance | $70.79 |
| 1st Support | $62.81 |
| 2nd Support | $60.64 |
| 3rd Support | $58.82 |