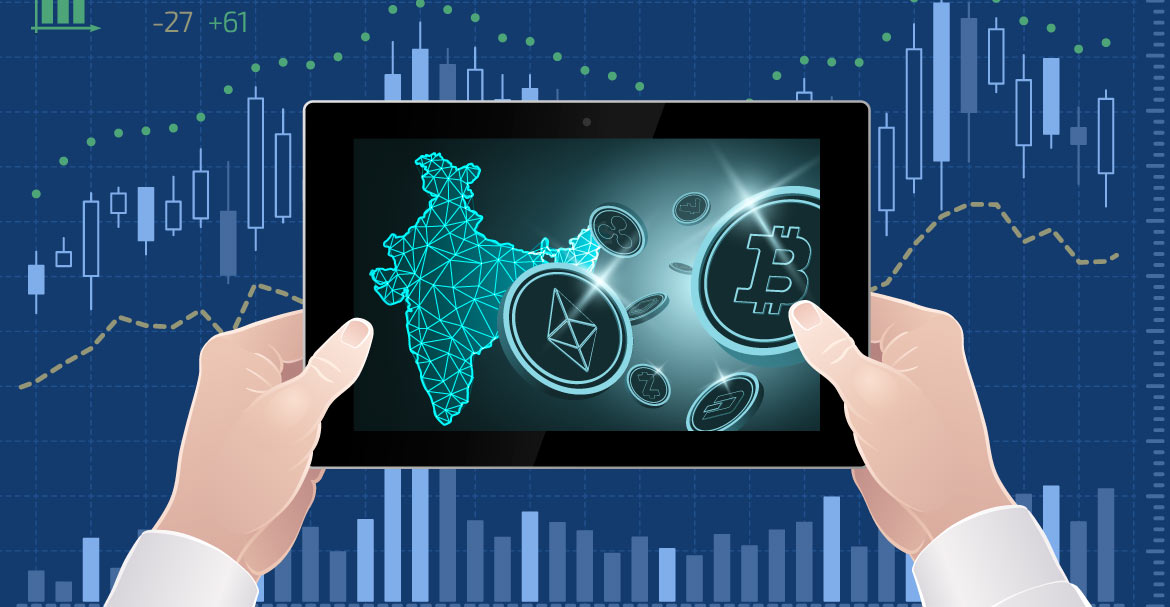 Introduction
Indian cryptocurrency exchanges are experiencing challenges due to a significant drop in trading volumes since the implementation of new regulations governing virtual digital assets (VDAs). 
Exchanges like Binance-backed WazirX have put expansion plans on hold as a result of the token price collapse, the inability of customers to transfer money to their accounts, and the impending introduction of a dreaded transaction tax on cryptocurrencies. It's not just WazirX. There are a number of reasons behind the poor performance of crypto exchange India. Due to the popularity of popular exchanges like Binance and more, there could be a number of reasons why cryptocurrency exchanges in India are not performing well. Some of the reasons are mentioned below:
Lack of regulatory clarity
The new tax laws and concerns with payment mechanisms are still causing uncertainty in the Indian cryptocurrency market. Although trading volumes on cryptocurrency exchanges have been steadily declining since the beginning of April, a lack of regulatory clarity is likely to make matters worse, according to experts in the field.
However, if you are a trader, you need to take a close look at the reputation enjoined by the cryptocurrency platforms before undertaking any transactions with them. This will help you to select the best crypto exchange in India.
At the moment, the banking sector is reluctant to offer cryptocurrency exchanges ways to deposit money. However, they are in discussions with banking partners to resolve the situation as soon as possible and support offering our users other quicker and easier depositing methods.
Competition
The Indian cryptocurrency exchange market is dominated by 12–15 companies. Due to the rising demand for underutilized crypto assets, including less well-known tokens like dogecoin, ripple, litecoin, and other cryptocurrencies, several crypto exchange startups in India are flourishing. In 2021, CoinDCX, a cryptocurrency unicorn with a market cap of $1.1 billion and integration with Huobi and Binance exchanges, became the first unicorn cryptocurrency in India. In terms of daily and weekly visits, WazirX is the top cryptocurrency exchange in India. 
Indian cryptocurrency exchange platforms compete on the basis of a user-friendly interface, quick and simple KYC requirements, advertising, a broad selection of investment possibilities, and low transaction costs. 
The privacy protection, high liquidity, funding diversity, and wallet alternatives offered by cryptocurrency exchange platforms to their users, as well as the use of virtual currencies as a method of payment for products and services rather than fiat currency, are some of the key competition criteria. The biggest market share of domestic exchanges in India, as opposed to international exchanges, is attributed to the simplicity of trading and user-friendly interface of Indian cryptocurrency exchange platforms that are built to meet the needs of country residents.
It is to be noted that if the challenges facing the crypto business are quickly addressed, it will have a lot more potential to grow across the nation and pave the way for a strong, decentralized financial environment. The introduction of a new asset class and a decentralized innovation structure powered by cryptocurrency may soon take place in India as a result of the crypto exchanges and other businesses uniting to advocate for clarity and regulation.
Market conditions
Due to increasing industry valuation, an influx of new investors, and the emergence of crypto exchange startups that go beyond the conventional crypto exchange model, the Indian crypto exchange market experienced significant growth between 2016 and 2021. This growth was accompanied by a massive expansion in the adoption of cryptocurrencies as a mode of investment.  
The success of digital currency growth in India will be driven for a considerable amount of time by the high need for remittances. Indians can save a significant amount of remittance fees by using bitcoin or other cryptocurrencies as a cross-border payment method instead of traditional currencies that have exorbitant transaction fees. The industry for cryptocurrency exchanges is expanding as a result of the exploding use of cryptocurrencies following COVID-19.
On the basis of revenue generated, the Indian cryptocurrency exchange industry is anticipated to grow at a CAGR of 30% between FY'22 and FY'27. Due to elements like the openness of financial transactions, which is anticipated to fuel the expansion of the cryptocurrency market in the upcoming years, it is anticipated that the cryptocurrency exchange sector will expand at a significant rate. Blockchain technology is used to establish digital currencies, making it possible for several parties to maintain copies of previous transactions and preventing a single central authority from controlling them. Blockchain technology greatly increases the security and transparency of cryptocurrency transactions.
Security concerns
Users use a "private key," which is just a long password code, to access their digital assets. It's risky for many people to have their private keys on their PCs. That private key will allow hackers to access your computer and log into your online account.
There will always be security concerns with regard to cryptocurrency. There is always the threat of malicious hacker attacks on cryptocurrency exchange platforms and fake wallets. If there have been high-profile security breaches or incidents at Indian cryptocurrency exchanges, this could damage user confidence and negatively impact the exchanges' performance. Therefore, keeping a close look at the mentioned reasons will make your job of choosing the top crypto exchange in India easier. This, in turn, will allow you to devote more time to other areas like research and development. The cryptocurrency tax policies by India are also much stricter than the other Global countries. Therefore the crypto exchange trading platform often faces several challenges. Therefore, all these reasons have to be understood and considered by the country to develop the crypto exchange platforms in India.