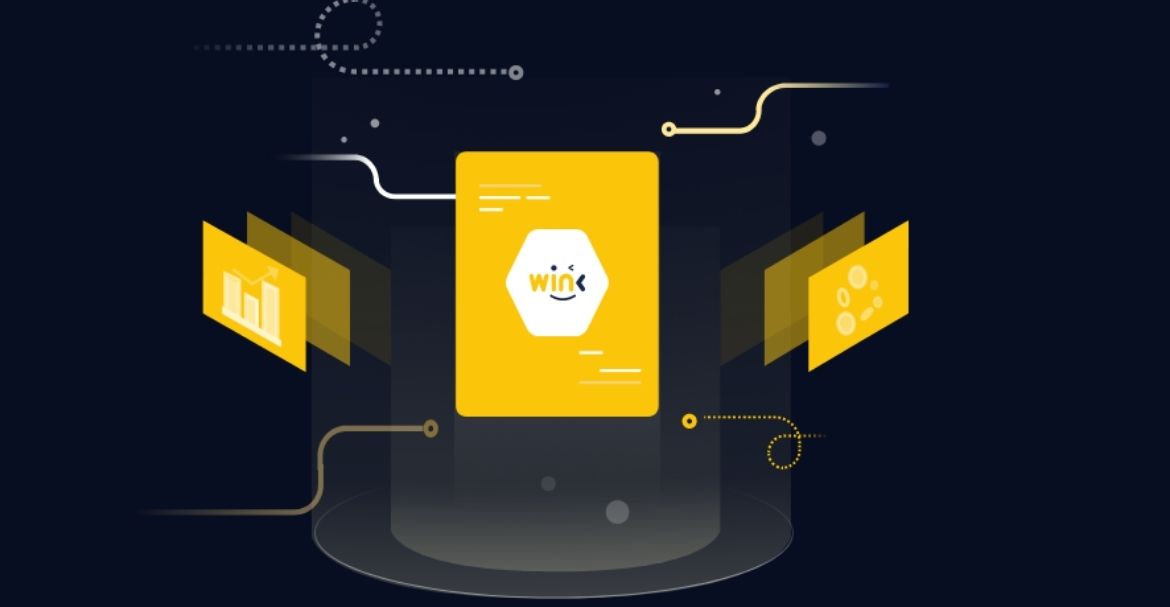 Based on the TRON ecosystem, WINkLink provides its users with oracle solutions; it integrates offline information in blockchain technology. Indeed blockchain is popular for its functionality and security, but there is one drawback in this technology. The drawback is that it cannot verify offline or real-world information, and WINkLink makes it possible for its users. 
This TRC-20 native token focuses on fast transactions backed by the security of oracles and blockchain. WINkLink has an experienced team of software experts who ensures the system functions flawlessly. It connects the off-chain world such as events, payments, data with smart contracts. On the other hand, the WINk token makes the payment of fees and transactions easier.
There are a few real-world use cases left for WINkLink; it has touched gaming, gambling, finance, weather, and many other fields to provide secure, reliable data. The temper proof oracle system is predominant to access and report market prices in different financial sectors like bonds, interest rate, warehouse data, and insurance segments. 
WINkLink has the potential to dominate in the global market, but Chain Link, based on Ethereum, is its strong competitor. Now the future depends on its functionality and adoption.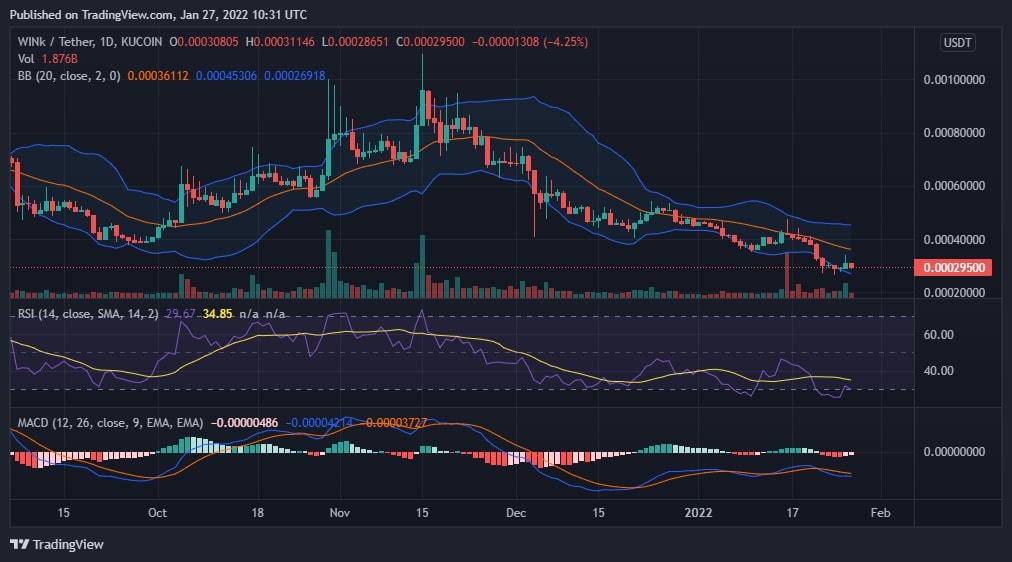 When writing this post, the WINUSD is trading around $0.0002, which is a support level. Above it, $0.0004 can be considered as a resistance level. 
On the daily chart, MACD is bearish; and RSI is also in the oversold zone, making the situation critical. The Bollinger Band is bearish because candlesticks are forming in the lower half of the band.
We do not think it is the right time to buy WINkLink because its competitor Chainlink is in the top 20 list. Moreover, the LINK coin is based on the more established Ethereum blockchain. 
Short-term investors should avoid the WIN coin until it starts a bullish run, while long-term investors can accumulate the coin considering the fundamentals and growth. 
The whole crypto market has been down in the last six months, Bitcoin is also down, and from April onwards, the situation will be better for short-term investment. 
Based on Wink coin price prediction, it is not the right time to start the initial investment journey because the market will be volatile till the next few more weeks. Traders should keep a closer eye on the price.