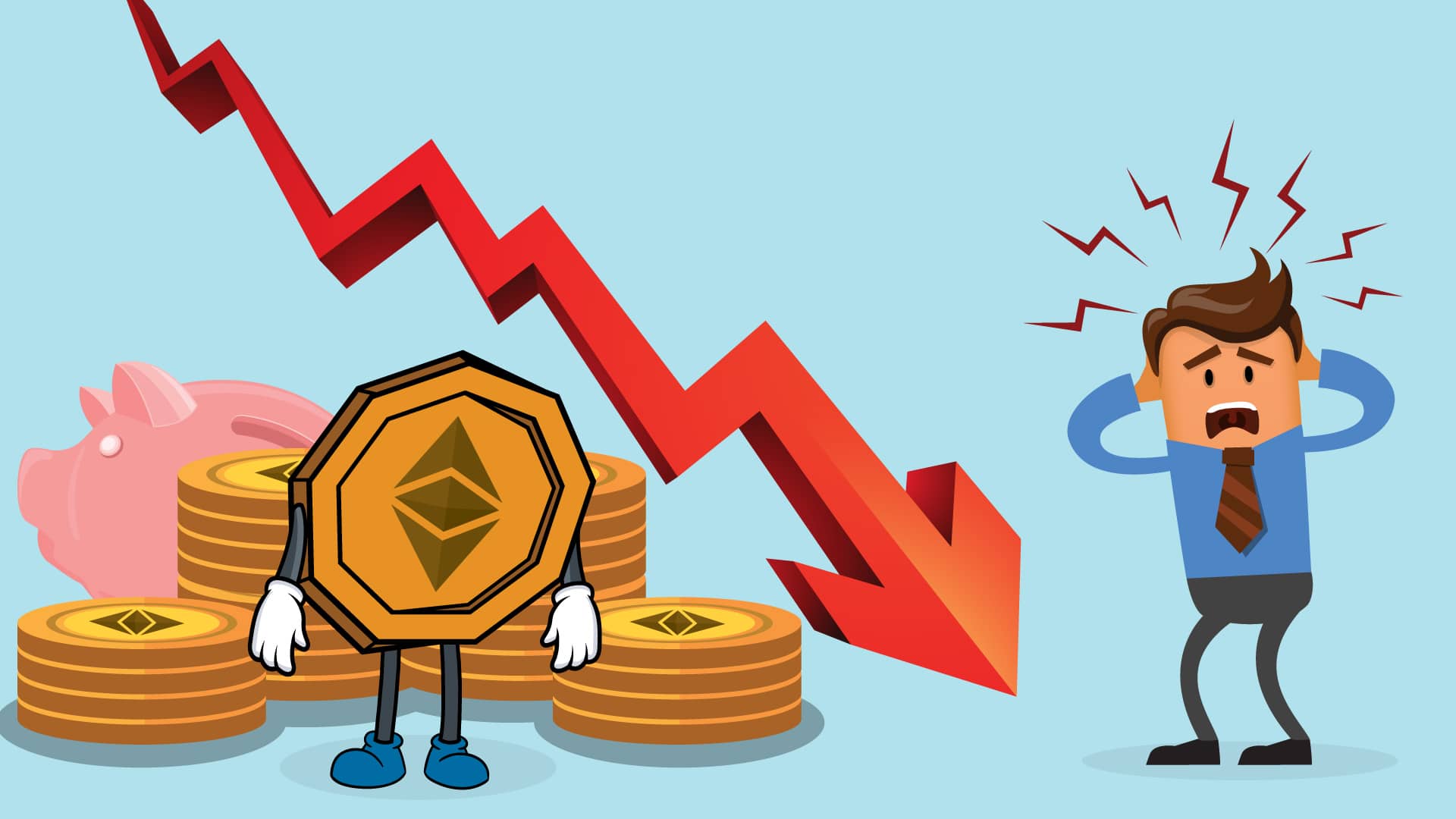 Ethereum Classic is a cryptocurrency like Ethereum, but it works independently. However, its market cap is far smaller than Ethereum, so do not confuse these two cryptos. It was launched in 2016 as a hard fork of ETH. Like the second-largest cryptocurrency, it supports smart contracts and decentralized apps. 
It has a rare story behind its creation. Before 2016, a major hacking in Ethereum blockchain resulted in the loss of 3.5 million ETH tokens. After the incident, ETH blockchain responded by updating the technology because it had some incorrect transactions. However, many ETH users did not agree with the decision, leading to the creation of an unaltered Ethereum ledger named Ethereum Classic.
Many people do not know that it contains the original Ethereum blockchain technology that uses the proof-of-work protocol. On the other hand, Ethreum uses both proof-of-work and proof-of-stake protocols to validate transactions. 
The mining process is also the same as many other cryptos. It needs a network of powerful computers to verify blocks of Ethereum classic transactions. The hard cap of the maximum number of ETC is 210,70 million.
Let's look at the price analysis of ETC: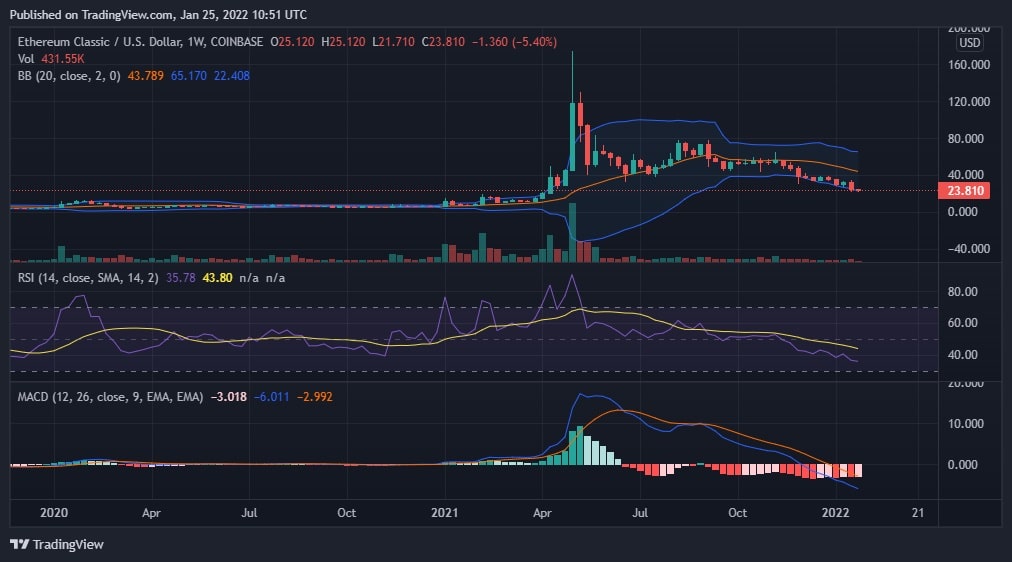 While writing this technical analysis, the price of ETC is $23.88, more than 50% down from its ATH of $171. Is it the right time to invest?
On the weekly chart, all the indicators reflect bearishness. The MACD is going down, and the RSI is below 40; even the Bollinger Band becomes less volatile while candlesticks are forming in the lower half of it. 
If the Ethereum Classic price bounces back, $55 and $75 will work as a resistance level. Indeed, the whole crypto market has been down in the last two weeks. The world's top two cryptocurrencies BTC, and ETH, are down, and still, they are not showing any sign of recovery. 
We think it will continue until the middle of this year; the ETC price will be volatile. As a trader or investor, you should buy and sell at the right price. Otherwise, you should go for long-term investing with a minimum of two years' time frames. 
If you want to invest in an ETC coin, we suggest you wait for a couple of weeks and do not invest in this time of global sell-off as per Ethereum Classic price prediction. Theoretically, it is the ideal investment time. If you want to invest 10% of your total portfolio amount, you can start investing now. The ETC price can be very volatile in the next few months; Traders should keep a closer look at the price.