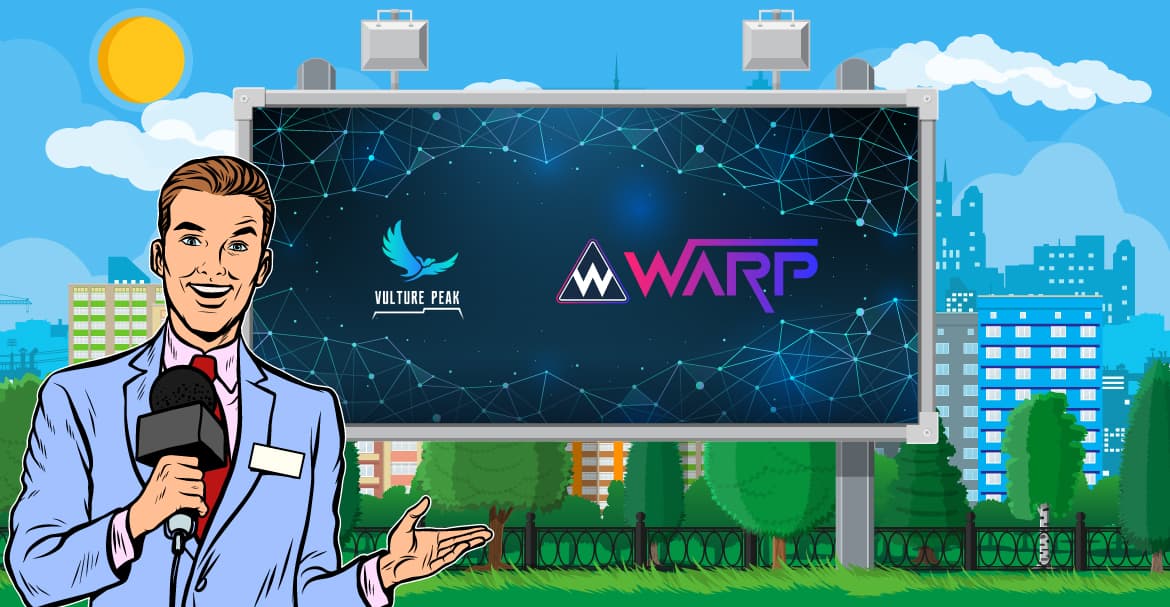 WARP established a relationship with Vulture Peak, a cryptocurrency investment and launchpad market leader.
Vulture Peak, an experienced launchpad, aims to provide equal chances to all stakeholders and ensure a level playing field. The ecosystem, which was created using the Build n' Build Chain (BNB), previously known as the Binance Smart Chain (BSC), ultimately aspires to become a multi-chain framework. The stated goal of Vulture Peak is to make it as easy as feasible for both novice and seasoned customers to participate in exceptional initiatives. Everybody with the ability to invest may now participate in blockchain gaming, metaverse, DeFi, and other cutting-edge advances in the area thanks to Vulture Peak, a community-driven launchpad and investment fund platform.
Vulture Peak is a Binance Smart Chain (BSC) platform that seeks to give all investors the same opportunity. Vulture Peak does not employ a ranking system or staking restrictions, which distinguishes the project from many other projects of a similar nature on the market. The initiative has successfully launched eight projects in its first two months of existence, and many more are planned.
The following are the distinctive qualities of Vulture Peak that address every issue with the current launchpads:-
Vulture Peak does away with the preferred system of tier systems in the staking, and holding needs to take part in IDOs of various blockchain projects.

The platform will make it easier for cryptocurrency fans and investors to invest money in projects' early stages.

There is no tier structure; allocation is guaranteed if you arrive early. It operates on a "First Come, First Served" basis.

A vault would be used to store the VPK Tokens that users have placed. At random intervals, 35% of the tokens inside the vault will be burned.
Vulture Peak is a trailblazing Launchpad and Investment fund with an emphasis on blockchain gaming, NFTs, Multiverse, DeFi, and other latest developments within the blockchain realm. It aims to give everyone the same possibilities to participate in IDOs and the first phases of the project. Vulture Peak will give IDO allocations on a 1st-come, 1st-served approach, and customers won't need to stake or lock up their tokens just to get whitelisted. Vulture Peak has been developing and booming recently. They have experienced equal growth across the board in their society. Still, it has primarily benefited a particular population sector with the means and freedom to invest early in enterprises.
With GameFi, NFTs, DeFi, multichain compatibility, passive income creation, and a sci-fi cosmos as its backdrop, WARP integrates the greatest aspects of blockchain technology and gameplay into a unique, all-encompassing product. Go on expeditions for rewards, compete in races with players from every linked blockchain, and play their Galactic Club minigames with your NFT starships!