Blockchain News
Visa Unveils Blockchain-supported Visa Token Service for US Customers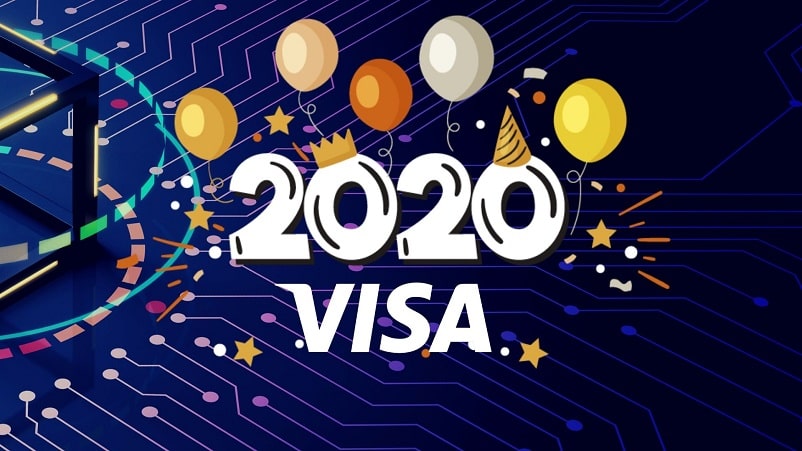 One of the world's most trusted and diversified payment processing platforms, Visa has revealed its plan to launch blockchain-pegged Visa Token Service. It is the latest lucrative offering for enhancing the operational experience of its wide customer base. The service will facilitate the customers to secure tokenized assets with bank-grade encryption quickly.
The highly acclaimed digital payment provider, Visa, is known for providing a user-friendly, secured, and reliable payment settlement interface to its customers which renders them with an opportunity to enjoy cross-border payments at economical rates. The trading capacity of the platform is one of the best in the world, allowing the processing of voluminous transactions in seconds.
According to the latest reports, the blockchain-supported Visa Token Service (VTS) has been designed in a way to strengthen the core money processing ecosystem of the platform while ensuring streamlined processes for optimum ease of operations for users. The reports affirmed that VTS is likely to offer an e-commerce value of approximately $1 trillion in 2020 from around the globe. The new service will work as a replacement for the currently executed Visa Checkout facility and will offer a simplified version of the platform to encourage more and more customers to participate in digital payments.
The Visa customers will be able to indulge in purchases through click to pay feature at places where Visa is accepted. After enabling their card, the customers will not be required to enter their 16-digit primary account number, or bear the hassle of other requirements while making a purchase. The click to pay feature is interoperable with the EMVCo tokenization specification as well as 3-D Secure specification. These attributes have added an extra layer of security to the Visa system.
In the initial phase, the service will be offered to the US customers from January 21, 2020, while the rest of the global clients will be able to enjoy the VTS solution by the end of this year.
Jack Forestell, the Chief Product Officer of Visa, stated,