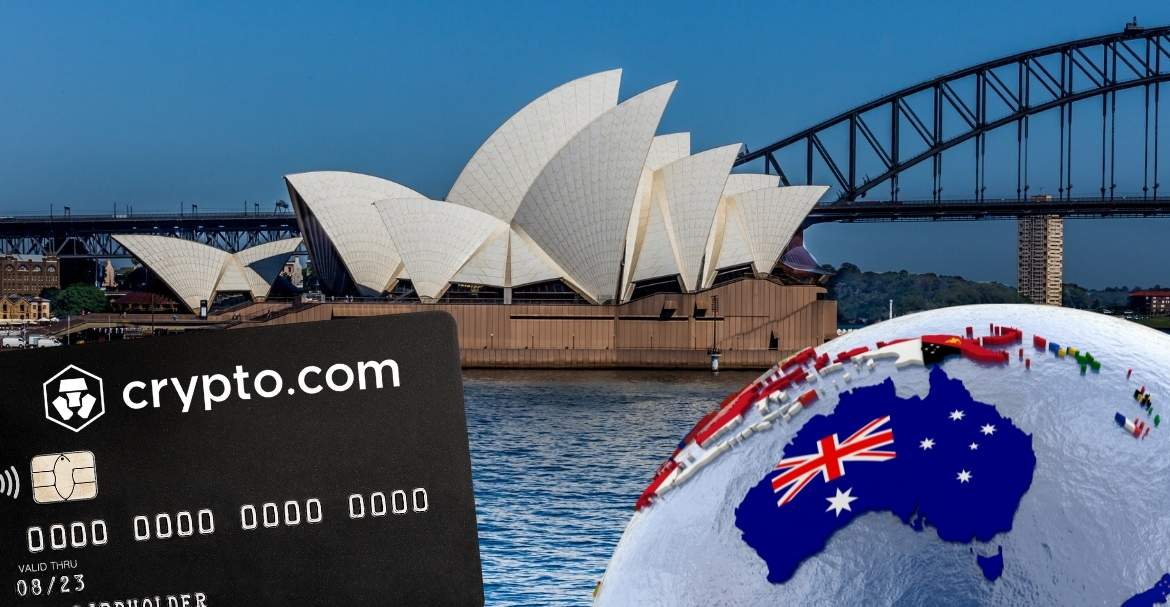 Recently, Crypto.com revealed that it has begun offering Crypto.com Visa Cards in Australia.
Customers in Australia now can register for a digital card on the Crypto.com app. They will be permitted to make transactions online once they've been accepted, much before their actual card arrives.
The Crypto.com Visa Card gives up to eight percent cash back on purchases, connects directly to the LoungeKeyTM departure lounge, and gives 100 percent refunds on subscription services to Netflix, Spotify, and Amazon.com. There are no recurring or yearly charges. 
Foris GFS Australia Pty Ltd, which holds an Australian Financial Services License No. 467462 (AFSL) from the Australian Securities and Investments Commission and a Visa Worldwide Pte Ltd license, will issue the card.
Bitcoin cannot be loaded into the Crypto.com Visa Card. All bitcoin will be changed to the domestic currency of the region and placed onto the Crypto.com Visa Card for purchases and cash withdrawals.
CRO Bonuses are sent to the Mobile Wallet in the form of CRO Token. The CRO Rewards program does not accept payments from specific merchant types or platforms.
Crypto.com is the sole sponsor of this deal, and there is no affiliation between Crypto.com and the businesses involved. Crypto.com reserves the right to change this deal at any moment.
Crypto.com reserves the right to change the advantages and/or welcoming offerings for private members at any moment.
About crypto.com
Crypto.com is a website that assists stakeholders in making cryptocurrency investments. Crypto.com is a digital asset marketplace that offers a variety of crypto goods and services, allowing investors to buy, trade, exchange, invest, save, make, loan money, and even pay the bills with cryptocurrency. The service is steadily gaining traction around the globe.