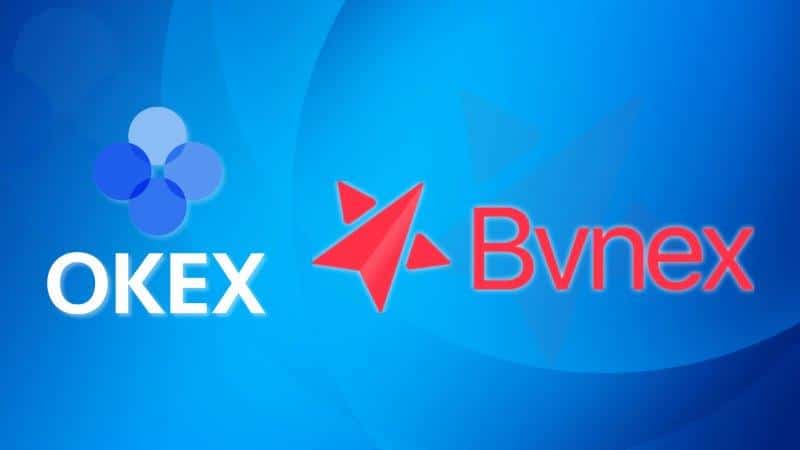 Vietnam's leading fiat/crypto exchange Bvnex has decided to expand its services for its prestigious customers all across the globe. In this regard, their blog post made a vital announcement that the exchange has started listing OKEx exchange native coin OKB starting from today. Apart from OKB, the exchange has also listed ETH, BTC, and BNB coins.
The trading pair OKB/VNDT will remain open for trading beginning from today. Bvnex is also slated to organize a trading competition where it will offer up to 20 OKB in the form of a reward. OKEx announced the listing via a tweet.
#OKBuild: $OKB is now listed on Vietnam 🇻🇳's top fiat/crypto exchange, @bvnexcom! We'll keep on expanding our network around the 🌏.

Learn more about #BVnex: https://t.co/5keKjJae7C pic.twitter.com/JODcC1yEps

— OKEx (@OKEx) November 18, 2019
Meanwhile, the Vietnam exchange is also planning to add another two trading pairs by the end of November 2019. The pair will be KAL/VNDT (it will be added on November 28) and XMX/USDT (it will be added on November 22).
The Vietnam exchange took the decision of listing OKB/VNDT after carrying out research pertaining to the market requirements in general and the users' requirements of Bvnex in general.  Now users will be able to deposit OKB or VNDT to trade OKB/VNDT pairs.
Earlier, OKEx announced 14 alliances in a bid to expand the adoption of its native coin, OKB.
OKEx has emerged as the world's leading cryptocurrency exchange. OKEx has announced the partnerships with 14 services providers to boost adoption of OKB. OKB can be defined as the global utility coin of OKEx. OKB will allow access to various lifestyle applications. With the help of OKB, users will be allowed to book their hotel accommodations, top-up their mobile phones, etc.