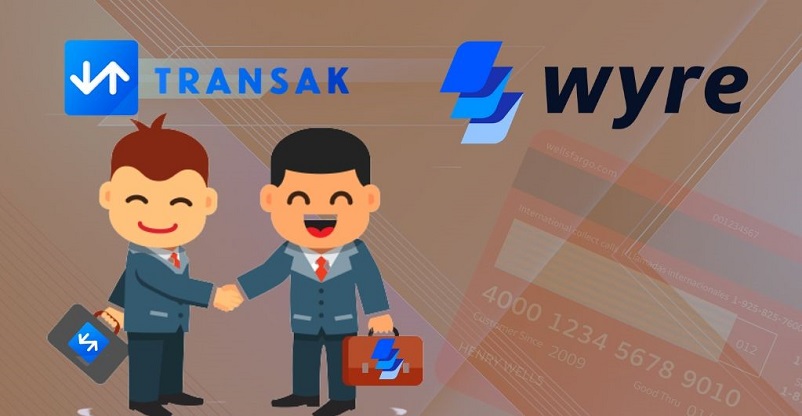 Thanks to Transak and Wyre's partnership, prospective buyers in the US and many European countries can buy a range of cryptocurrencies without any unnecessary hustle. The buying process can be completed with the help of a debit card, which makes things far more convenient. This collaboration has paved the way for easy purchasing of more than 300 cryptocurrencies, thereby making the process of adoption of cryptocurrencies easier and more streamlined.
Until now, if prospective buyers intended to purchase a cryptocurrency that is not very popular or mainstream, he/she has to cross a number of hurdles besides furnishing sensitive information to the cryptocurrency exchange. Even then, sometimes the process takes inordinate delay, and the prospective buyers had to wait for days or even weeks to get the process done.
How can one buy Crypto?
This coming together has made the process very simple, and all it takes now is just less than 5 minutes to purchase from a range of more than 300 digital coins. Transak is operational in a total of 32 countries, and with the help of the network, more than 300 digital coins, as well as 14 fiat currencies can be transacted. If you intend to make a purchase on the network, you need to login to the https://global.transak.com/ and fill in the necessary details. The transaction will take place with the help of smart contracts, which will be connecting the prospective buyers to the cryptocurrency exchanges, and unlike the old process, here you only need to input simple KYC detail to complete the process.
Conclusion
This facility is particularly convenient for the US and European Union residents as it provides them the direct Access to buy cryptocurrencies from across the exchanges. At a larger level, this is going to spur the adoption of cryptocurrency across the globe as owning digital coins will become easier for prospective buyers.