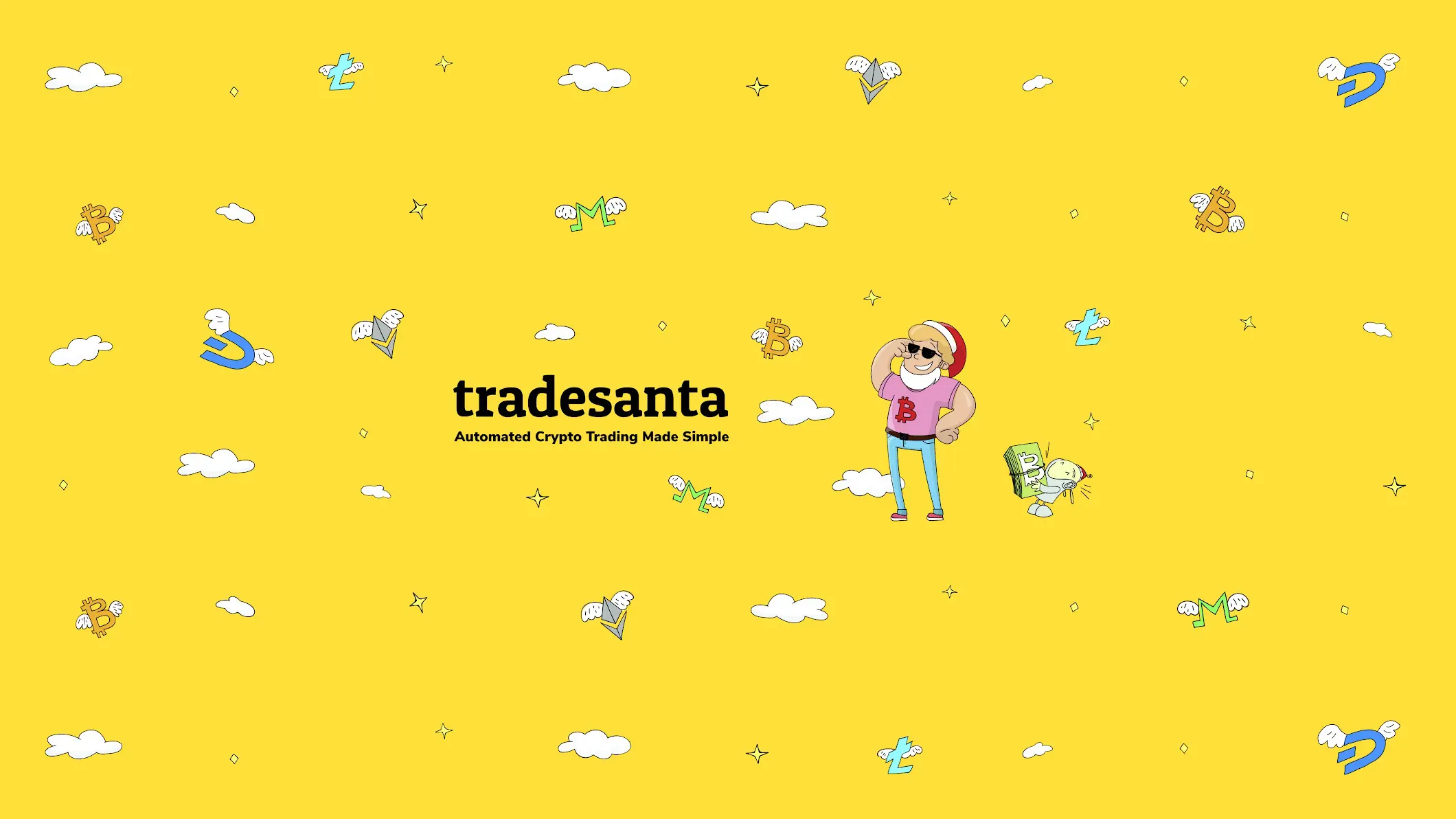 TradeSanta is a cloud software platform that offers automated trading to cryptocurrency traders. It enables the traders to automate their crypto trading activities 24 hours a day, seven days a week. All one needs to do is connect TradeSanta to their cryptocurrency exchange to get started.
And that's not all. The company, with its Christmas-like name, also claims that it can let the crypto traders gain benefits from even the ever-fluctuating market scenario of the crypto industry through its trade process automation. Moreover, the platform is designed in such a way that any crypto trader, regardless of their expertise in the space, can easily utilize it to their advantage.
How to use TradeSanta?
TradeSanta automates trading through bots. That means it allows crypto traders to create a bot which will take care of their trading activities round the clock. The bot can be set-up by following a simple process that hardly takes 10 minutes. Once the bot is created, the user/trader can make custom changes to it by selecting a crypto bot strategy, trading pairs, take profit levels, and other personalized settings.
Once the set-up is complete, the trading bot is ready to purchase and sell digital currencies for you. However, the opening of a deal is based on the preference you have selected – either immediately post the set-up or after receipt of a signal from the technical indicators.
At present, TradeSanta allows you to set up a bot for only four crypto exchanges – Binance, HitBTC, Bittrex, and Bitfinex.
Why choose TradeSanta
TradeSanta simplifies crypto trading to a great extent. Thanks to the bots that can track the market fluctuations 24/7 for multiple trading pairs, traders can place hundred more orders on an average than the manual trading. With TradeSanta, one doesn't need to sit in front of their computer to trade all the time. Additionally, there are no restrictions for traders with respect to the number of bots or trading pairs to be created.
What's more, you can keep tabs on your progress through a single dashboard. It shows everything – right from in-process deals and total balance to calculated profits and its analysis. That way, it becomes easy for you to gauge how well your chosen trading strategy is working.
The platform also provides reference tutorials for people finding it difficult to set-up or customize the bot. Apart from that, TradeSanta also lets you use one of its ready-to-use templates to facilitate quick set-ups and begin trading.
Features
Technical Indicators – These indicators make sure that your trading bot enters the market at just the right (optimal) time. For that, users can choose one of the three filters – Daily filter, Bollinger signal, and Volume filter. However, they can also set all the three simultaneously.
Extra Orders – The option of Extra Order. If the price of a particular coin goes against a strategy that you set up for the bot, it can automatically place extra orders at a lower or higher price, that will give a chance to get profit with a less of a price recovery.
24/7 Support – Considering the complexities that may arise while crypto trading, TradeSanta provides 24/7 support services through Telegram and Email.
Strategies – TradeSanta allows you to set a short strategy or long strategy or both at the same time for trading. If both strategies are chosen simultaneously.
While TradeSanta automates the crypto trading process, it is vital for users to analyze the crypto basics and set the preferences that best fulfill their individual needs.