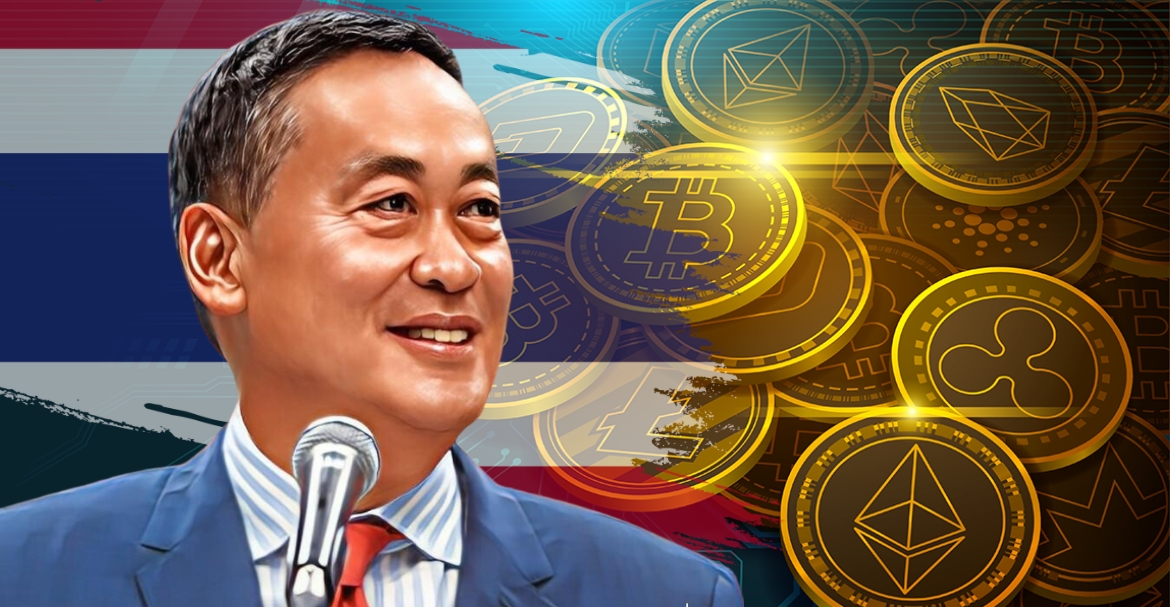 With Srettha Thavisin coming into the fray of becoming the Prime Minister of Thailand, it is presumed that there is every possibility of the crypto arena coming in for a thrust. The general speculation stems from the fact that he was earlier engaged with an organization that carried out investments in a crypto company by the name of XSpring Capital. 
Srettha Thavisin originally belonged to the Pheu Thai Party. He swept the elections in Thailand with a thumping victory, garnering 482 out of a total of 747 votes in his favor. All that is awaited now is the official consent of King Maha Vajiralongkorn, and he will be the 30th Prime Minister of Thailand.
In the words of Thavisin, he has expressed his enormous gratitude for all the support that he has received from the people of Thailand, as well as concerned coalition parties and the respected members of the House of Representatives.
Thavisin is a recent entrant in the world of politics. Earlier, he was the CEO of Sansiri, which is a powerful name in the real estate field, and was responsible for bringing him close to the crypto arena. Sansiri was instrumental in funding $225 million to XSpring Capital. 
At that time, Thavisin had expressed his opinion on crypto being the next step in terms of conventional finance, and he had made it clear that he was all for innovation and progress. To prove the point, he obtained a 15% share, amounting to $45 million, of XSpring Capital and brought its digital currency, SiriHub Token, into focus. 
On another front, the Pheu Thai Party had made the commitment of $285 to be allotted to every person in Thailand above the age of sixteen if they were declared the winner in the general elections that were held in May. This resulted in them acquiring a 28% vote share, second only to Move Forward, which managed a 38% vote share.
With regards to cryptocurrency, initially, the Thai government's apprehensions were visible, and they were focussing on a central bank digital currency, CBDC. There were also considerations being made of introducing a 15% capital gains tax on digital asset earnings. However, as of now, they are reassessing the current tax scenario and bringing in crypto regulations in terms of payments. They may even cut off Meta, previously known as Facebook.