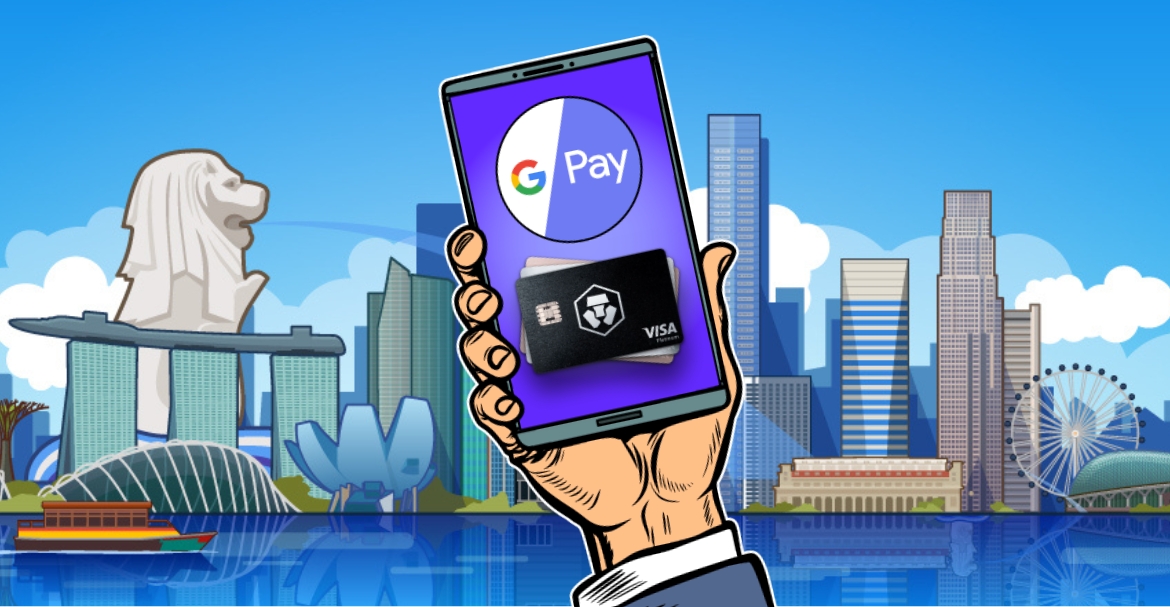 The Singaporean arm of Crypto.com has announced that its Visa Cards are now available on Google Pay. This is a milestone for the venture and the community as a whole since it allows them to make seamless payments on the Internet and in-store. Google Pay is likely to experience more rapid adoption, and existing users indicate their intention to explore Crypto.com Visa Cards as a payment method.
Google Pay comes with security and convenience for users, irrespective of their payment method. It works well for Crypto.com because it aims to expand its reach and list of partners. Having Google Pay is a positive sign for the company. It signals that some partners trust its Visa cards' reliability.
Crypto.com is a platform that enables users to exchange digital tokens like BTC and ETH, to name a few. Exchange here includes buying and selling the digital tokens with no payment restrictions.
Google Pay and Crypto.com's advancement is a significant development that occurred days after Crypto.com's seventh anniversary. This information is from June 30, 2023. It has never ceased interacting with the community, making it a platform that everyone desires. The most recent announcement, for instance, highlighted Crypto.com's announcement of the launch of Expedition Gear. It provides in-game bonuses to Mane City tycoons and Access Pass holders.
Interestingly, making it accessible on Google Pay is not the only development that Crypto.com has made for its Visa Card. It has announced rolling out rewards for its customers, subject to terms and conditions. Brief pointers make it clear that users can earn 0.5% for Ruby Steel and 1% for Jade Green or Royal Indigo.
The offer has been exclusively stated for the EU. The eligible window started on September 14, 2023, and it is scheduled to end on October 14, 2023. Interested users only have to apply for a Crypto.com Visa Card to become eligible for the above-stated rewards.
These rewards are additional. That is, they can be enjoyed with rebates earned from platforms like Netflix and Shopify. Points on airport facilities are an additional perk. To reiterate, an applicant must have submitted an initial Visa Card application.
Reward points accrued during the window will be distributed to the maximum number of holders by November 30, 2023.
More rewards can be earned by those who use PYUSD and USDC. The increased reward rate is 5.25% for those who hold these stablecoins. What makes Crypto.com popular among users is that it functions under a regulatory compliance environment only after receiving security certifications. It is trusted by over 80 million users across the globe.
Simply put, Crypto.com has been making advancements for the community, and its Visa Card going live on Google Pay adds to those efforts. Customers in Singapore can now pay from Crypto.com via Google Pay to access a secure and seamless payment mechanism.