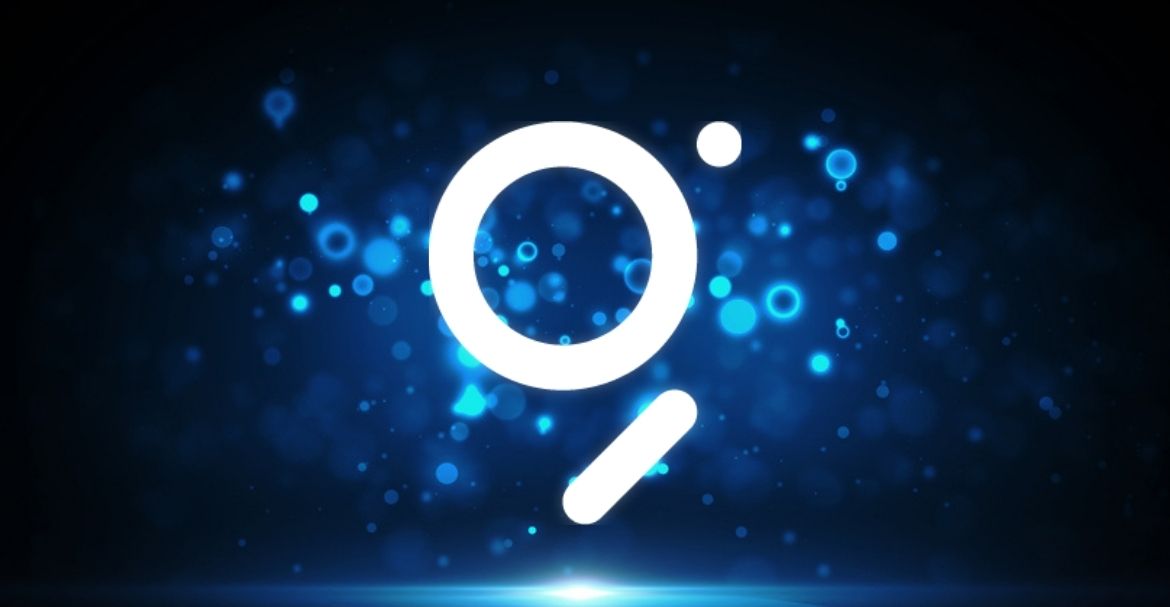 When we talk about cryptocurrencies, the things that come to our mind are smart contracts, blockchain, and other similar technical jargon. These terms might sound simplified or futuristic, but it takes a lot of dedication and hard work to realize the capability of such projects.
The efficiency of a smart contract depends on the speed with which it can read the data from an existing blockchain network. Being a relatively new technology, developers have to spend a large chunk of their time developing faster smart contracts.
Developing faster smart contracts is as crucial as acquiring the data sets; that is where 'The Graph' kicks in. It aspires to bring in reliable public infrastructure that can create decentralized ecosystems, applications, and projects.
The Graph offers an indexing protocol for transferring data for networks like Ethereum powering multiple WEB 3.0 and Defi projects. This ecosystem is still raw and possesses a vast opportunity to scale with new features rumored to be launched in 2022.
The Graph would simplify developing decentralized projects and applications with its data hosting service. So far, The Graph has been growing at a tremendous speed, with billions of data queries made in 2020 itself.
Being a global community, funding its curators via its flagship curator program of October 2020, it raised over $25 million from leading crypto personalities and Venture Capitalists.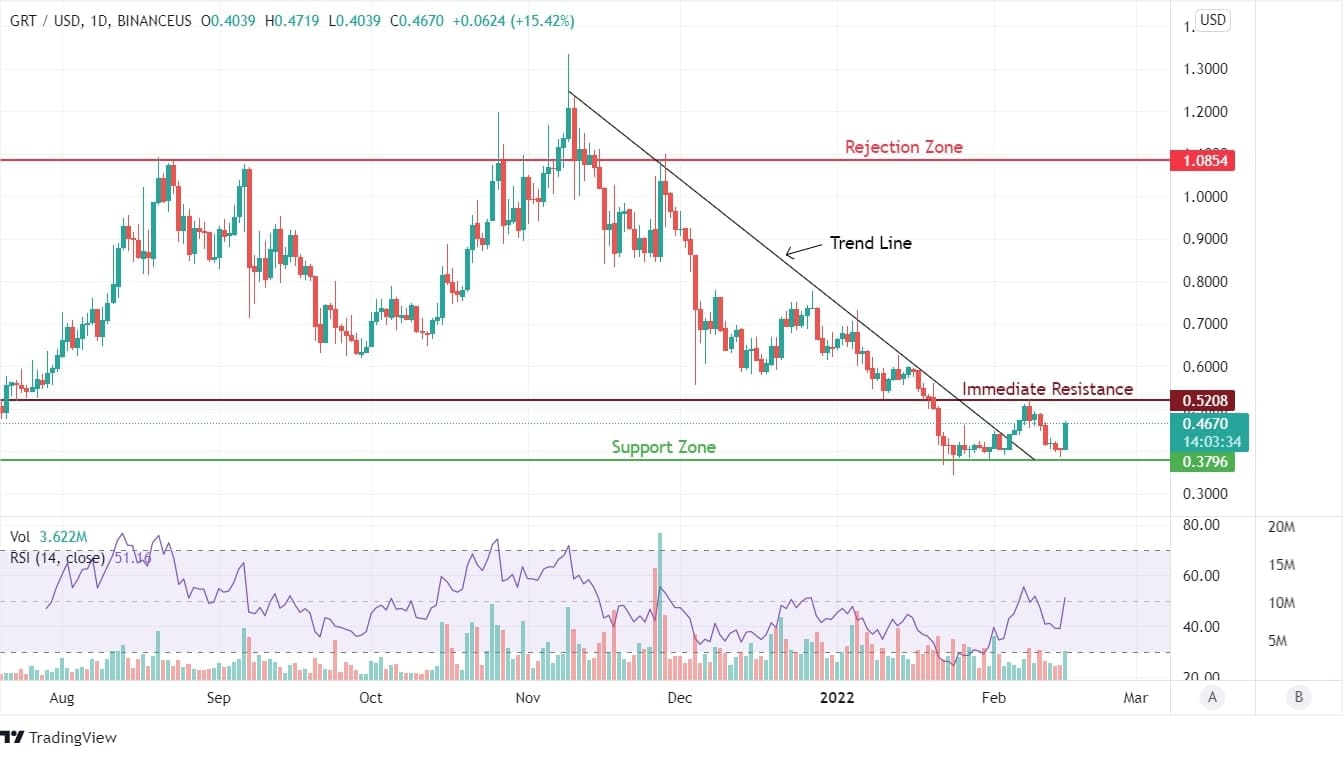 At the time of writing this, the current price of GRT was $0.4687. GRT or The Graph Token skyrocketed tremendously, similar to the pattern of its most significant source of node generation, Ethereum. With smaller upside peaks and deeper falling crests than Ethereum, the prices of GRT have been stagnant since the beginning of 2022, with $0.37 coming out as a strong support level reflecting the prior levels in July 2021.
While this crypto token has been on a downtrend, just like Ethereum, it has lost significant value since the peak of November 2021. Since the last two months, despite attempting to break out of its immediate resistance levels around $0.50, GRT has failed to make a deliberate movement towards upper levels.
While $0.35 has halted the downtrend, traders can expect a breakout once consolidation is achieved above $0.50 levels every week, according to The Graph price prediction. With the price trend moving upside, the volumes have remained in similar zones since mid-October. RSI index crossing the psychological barrier level of 50 will be a positive step in creating a buying stance on this token.
With a series of advanced features set to roll out in 2022, GRT can jump its place from the top 54 cryptocurrencies to much higher levels. So far, only 47% of its tokens are in a liquid state, highlighting a potential to offer triple-digit returns on its current value.