Cryptocurrency News
The Celo Foundation to Launch Celo University Guild; Connecting Universities Worldwide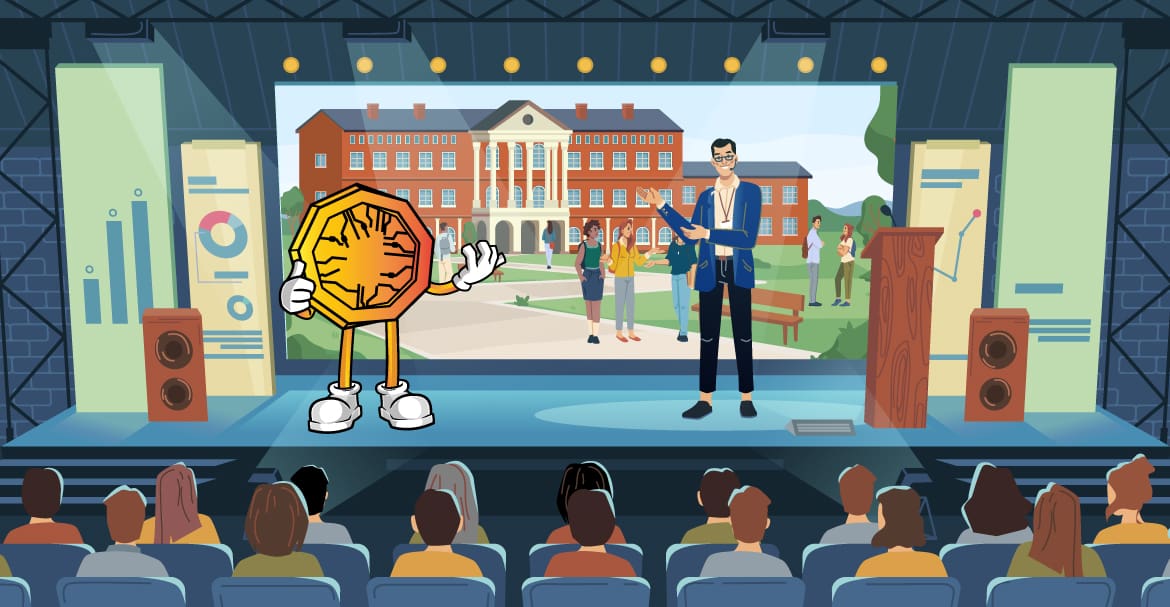 About a month ago, the Celo University Guild was launched by the Celo Foundation to empower colleges, universities, and several tertiary education institutions around the world to host crypto or blockchain educational events and share the ultimate mission of Celo in achieving prosperity.
The Guild is a one-stop education resource that will unite students of different proficiency levels ranging from seasoned veterans to crypto-curious learners. It will allow them to learn, impart knowledge, apply for strong start-up support, earn rewards from participation, etc. Students, professors, or consortiums of colleges and universities can apply. Guild resources are offered to several schools:- 
Celo Speak 
Chapters or schools can book Celo speakers via Celo Speak, a platform that connects Celo community members with event organizers, including founders and engineers. Celo speakers participate in various events, from master classes to learning sessions for beginners. Chapters or schools are encouraged to hold informal meet-ups that allow students to come in contact with the local members of different social settings. 
Educational Platforms 
The Celo University Guild offers educational resources created with partners and internally within the community. Organizers can use Guild resources for different events. Some popular educational resources include Dacade (a peer-to-peer learning platform) and a YouTube Channel of Celo. The Guild will soon partner with different universities and contribute substantially to blockchain certification programs and educational course modules. 
Entrepreneur Support
The Celo University Guild invites budding entrepreneurs with the same mission as Celo. There are different pathways. Founders with aligned mission ideas like Celo can apply to be a part of the Celo Camp, a digital blockchain accelerator. They can also go for funding via the Celo Ecosystem Venture Fund or the Celo Foundation Grant program, backed by Andreessen Horowitz and other venture capital firms. 
Hackathon Support
The Guild also supports hackathons. Speakers booked via Celo Speak can speak on different topics related to developers, while mentors can guide the builders in the ideation phase. The Guild will discuss the criteria for judging the hackathon submissions and the types and prize amounts.
Join Guild & Get Higher Ranks
Participants will be awarded points as they climb up the Guild ladder. This will be done to encourage more participation, and the points will be awarded for attending and hosting events, reaching new ranks, referring start-ups to the Celo environment, and mentoring at the hackathons. The arboricultural-inspired four-level ranking system includes the following –
Baby Bonsai:- Participants of the

Celo Discord channel

and New Guild members.

Wood Wide Web:- Members hosting small events.
Elden Tree:- Members hosting large events resulting in projects developed on Celo.
Lord of the Wilds:- Members are recognized as the leaders for developing DAO or taking part in the governance of the chapters, creating various events for other colleges and universities, and forming deep Celo partnerships (for instance, creating research partnerships, such as Celo as a part of their curriculum, or integrating Celo into entrepreneur or incubator programs).
Win Scholarship to Ethcc Paris
The Celo University Guild is providing sponsorships for attending Ethcc Paris, one of the largest Ethereum events in Europe. The first 5 universities registered for the Guilds have received two cash scholarships worth 1500 cUSD each. A few more scholarships worth 1500 cUSD are still available, and the winners will be allowed to use the funds for accommodation, food, or travel.