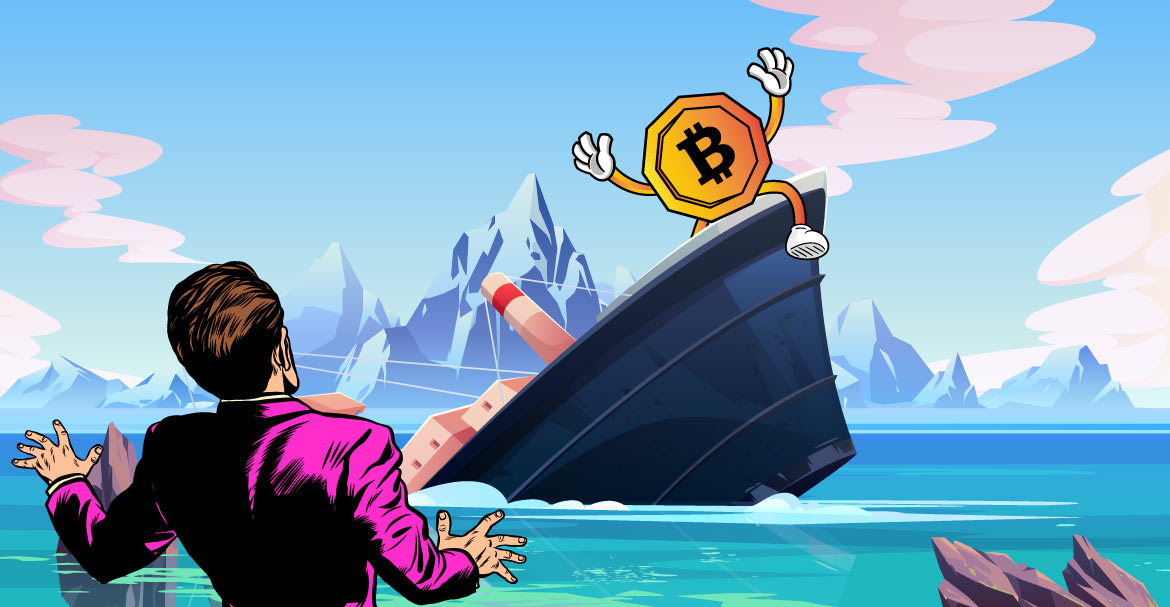 The crypto market bloodbath continues as the future lost over $1 billion in the last 24 hours. It suggests weak sentiment in the crypto market led by Bitcoin and Ethereum. The recent news of announcing a withdrawal limit from the leading exchange created fear in the market, which is supported by the recent Terra Luna fiasco. 
Now retail investors are withdrawing their amounts to invest in safer government bonds and debt funds. That is why the crypto market is in a downtrend led by major cryptocurrencies such as Cardano, Polkadot, Dogecoin, and many others.
Bitcoin lost a major support level of $25K. Now exchanges forcefully close traders' leverage positions because traders lost their initial trading margin, which is called liquidation. Traders are unable to meet their margin requirement because of this Bitcoin reached $532 million of liquidations, Ethereum accounted for $317 million, and Solana $20 million in liquidations.
The number of unsettled futures contracts, which is known as open interest, has decreased 10% in the last few days to just $23 billion, which means traders close their positions expecting more volatility. 
Why Is Bitcoin Dropping?
Analysts think the main reason for this crypto bloodbath is the US Federal Reserve's plan to hike rates in the next few months. It drastically affected the crypto and stock markets, where crypto is the worst victim due to its decentralized system.
The recent lockdown at some of the business zones in China has also affected the world economy leading to supply chain issues. Besides that, inflation and unrest in Europe are also leading causes of this downfall.  
Investors want a safer option in this volatile market. That is why they are withdrawing their money from crypto markets, as it is a riskier and more volatile option. 
Effects on Crypto Economy 
As a decentralized global currency, it is not regulated by government rules. You should learn how the global scenario influences the crypto economy in the long run.
Analysts tried to find the worst slide this year. They found investors throwing their towels around $23K. That means even long-term investors are selling their stakes.
Many big investors think BTC is in a bear's grip. Retail investors are in a panic mode, and major world indices are volatile, so it is not the ideal time for long-term holding because investors will get a better buying opportunity.
What Is the Future of Bitcoin? 
We can find a snowball effect. Miners will sell their stakes because they have to bear the high energy costs of mining. That means the price will fall until any positive news comes into the market.
Unlike Ethereum, Bitcoin does not announce the change in consensus. As a result, Ethereum is a more eco-friendly crypto-asset than Bitcoin. BTC may face the effect in the long run.  
However, many investors think BTC will not cross the $10K level. Crypto is a riskier asset that provides a better return than stock markets and other assets. That is why it is facing more downfall on a daily basis. However, when it recovers, it will recover better than other indices. 
We think retail investors should not worry too much because it is a correction time after a bull phase of two years. After the Terra LUNA fiasco, many investors are selling their stakes just out of panic. Please note that Bitcoin and Ethereum are two leading cryptocurrencies, so they will not face a state like LUNA.
It is the time to wait for the right opportunity to invest for the long term because if Bitcoin recovers, it will again start a bull run as it started after the 2020 crash. Many people will miss the rally due to their lack of trust in cryptocurrency. It is the time when big investors are accumulating the coin for the long term, and they will gain the maximum profit.