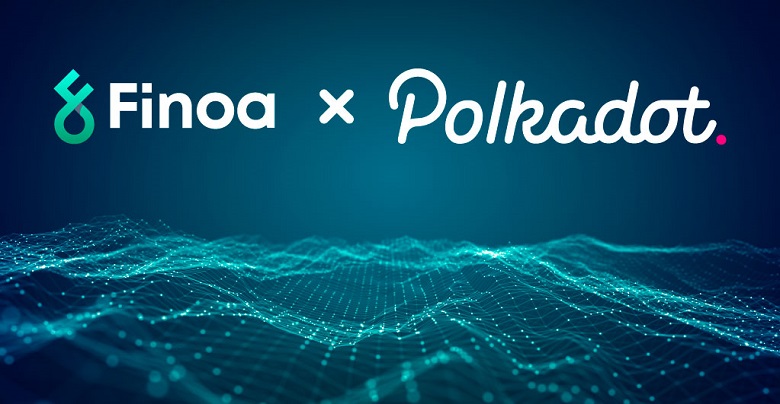 Finoa, the renowned Germany-based industry-grade custody services providing firm has expanded its network by entering into a partnership with Parity. The integration will allow Finoa to lend support to Substrate-pegged protocols and has completed the development of a C-library for the community.
The Finoa team took to its official Twitter handle to release the collaboration post which stated:
According to the report, the launch of the library studded with robust solutions and its infusion into the programmable hardware security modules (HSMs) will help in expanding the network operability of both the participating firms. The initiatives will facilitate the inclusion of Substrate-powered protocol solutions like Polkadot, Radial, or Kilt into Finoa's system to strengthen the custody and staking services. This excellence will be achieved via the regulated and military-level security infrastructure module of Finoa and will aid further infusions of the C-library in HSM systems.
Launched in 2018 in Berlin, Finoa allows its customers to store and manage their digital assets in a secured environment. The users can enjoy direct access, intuitiveness, and amazing user-experience.
Martin Rieke state, CTO, Finoa,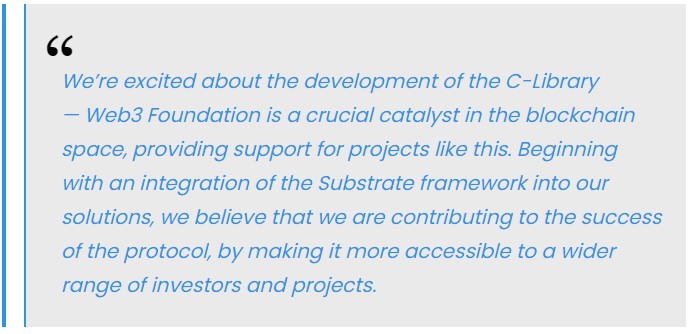 The team is confident that by facilitating a C-implementation of the core attributes of the Substrate protocol solutions they will be able to expand the realm of its products to more diversified paradigms. The collaboration will play a significant role in promoting mass adoption of the Substrate network by other participants of the virtual assets sector belonging to a variety of platforms and supporting varied device range. Finoa thanked the Web3 Foundation for their continuous support and efforts in developing the platform.