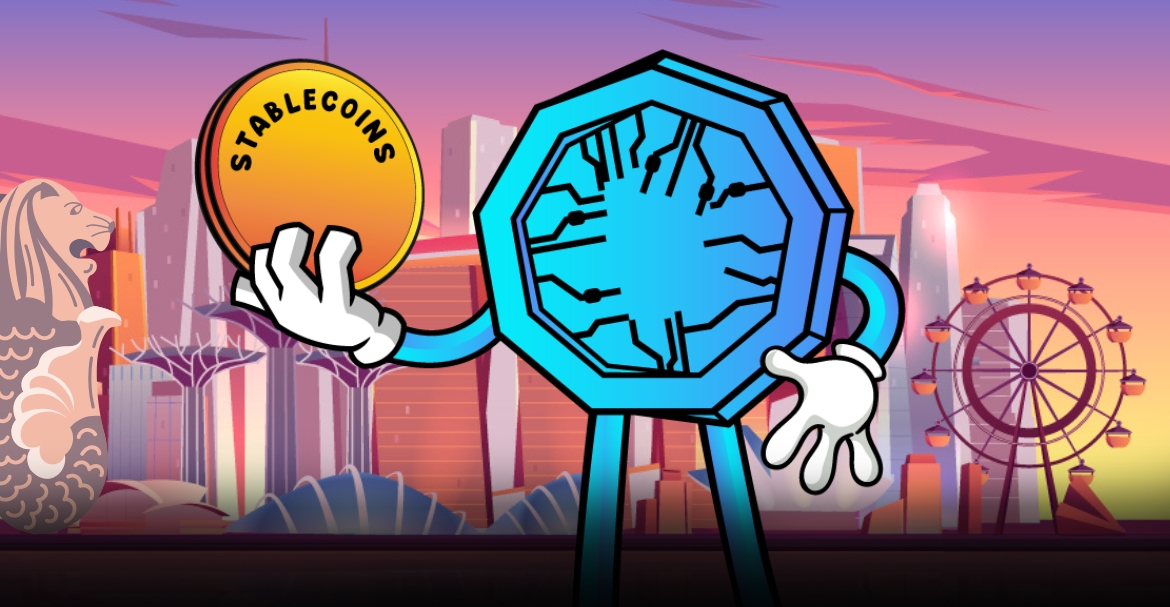 Singapore has further cemented its standing as a regional hub for digital assets with the solidification of its regulatory framework for local stablecoin issuers. The Monetary Authority of Singapore (MAS), which serves as the country's central bank, made this move known on August 15 after taking into account feedback from a public consultation held in October 2022. This was done to ensure that these guidelines are up-to-date and can provide adequate protection for all users against potential risks posed by stablecoins.
The Monetary Authority of Singapore has declared that any stablecoins issued within the country must have their value pegged to either the Singapore Dollar or another currency from the G10 group. This collective consists of Canada, the United Kingdom, Germany, Italy, Japan, Belgium, the Netherlands, the US, France, and Sweden, with Switzerland having lesser significance in this alliance.
The main goal of the stablecoin regulatory framework, as outlined by Ho Hern Shin, Deputy Managing Director of Financial Supervision at MAS, is to encourage the utilization of stablecoins as a credible digital form of currency that serves as an intermediary between traditional and digital assets.
Following certain protocols is crucial for Singaporean stablecoin issuers. These obligations include processing token redemptions at par value, providing thorough risk disclosures to customers that detail their underlying peg mechanism, and demonstrating the ability to keep the capital and liquid assets necessary for a smooth business shutdown, if necessary.
MAS stressed that its control systems are specifically intended to guarantee that stablecoins issued in Singapore retain their set value and can be used dependably as money, thus confirming the spirit of trustworthiness and reliability.
Besides that, MAS asserted that any entities exhibiting false information regarding their stablecoins being regulated by the central bank would be subject to punishment. This clearly emphasizes the requirement for transparency and accuracy in the digital currency arena.
In response to increased competition, particularly from Hong Kong, Singapore has implemented strict regulatory measures. Singapore has strengthened its position as a top location for digital asset ventures in response to Hong Kong's push to become a regional Web3 hub.
In an effort to strengthen its position as a leader in the virtual asset market, Hong Kong unveiled regulatory plans in October 2022. Stablecoins, tokenized assets, smart contracts, and NFTs were specifically mentioned as development hotspots.
The first regulatory framework for virtual asset service providers (VASPs) serving retail investors was unveiled in Hong Kong in June. With the introduction of licensing requirements for exchanges, stablecoin issuers, and other VASPs, the cryptocurrency market saw a rapid influx of new participants.
Hong Kong's determination to establish itself as a powerful regional hub for all things digital assets is in line with this strategic decision to embrace the digital asset landscape. The Chief Executive of Hong Kong, John Lee Ka-chiu, claimed that Web3 ushers in a new era for online development in a speech on August 15 titled "Web3 Return: Building a Golden New Start," highlighting the government's commitment to fostering its domestic virtual asset industry.
As nations compete to position themselves as premier destinations for the developing landscape of blockchain-based technologies and financial innovations, Singapore and Hong Kong's proactive regulatory efforts highlight the fierce competition in the space of digital assets.