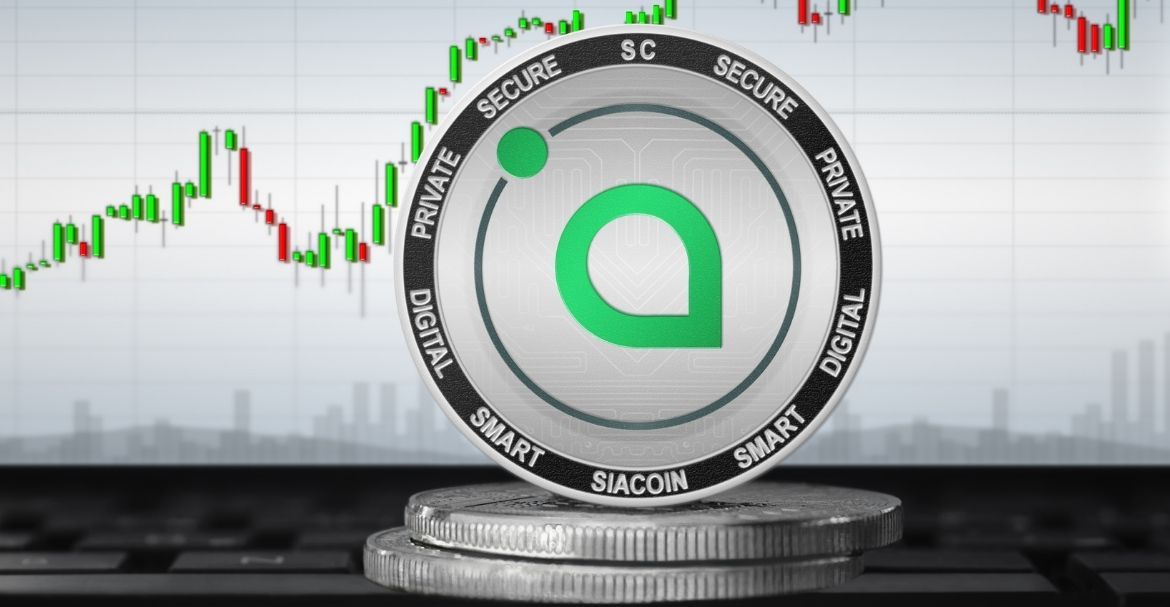 Siacoin was conceived back during the initial years of blockchain in 2013 and has evolved a lot in recent years. As of 2022, it combines smart contract, blockchain, and cloud computing with the perception of offering the most competitive cloud storage service competing with globally leading organizations such as Amazon, Google, Microsoft, and a lot of other players. The only challenge with existing players is their centralized nature, which is something revolutionary about Siacoin. Despite such a latent potential, Siacoin has mostly remained under the shadows.
Siacoin uses blockchain for creating a decentralizing ecosystem offering cloud computing. The limitation of this crypto token can be sourced from the very fact that it has limited 641 storage providers with a combined space offering of 2391 TB. At present, Siacoin has a total of 49 contributors who have combined their skills to develop the Siacoin ecosystem. Siacoin has huge latent potential, but without partnering with leading tech offering organizations, it will be a massive bottleneck for Siacoin to scale in the present marketplace. 
The higher market coverage of cloud offering organizations real-time services, including customer support and trusted partnerships. Such features are a challenge preventing Siacoin's rise despite its latent potential. With the 127th rank in market capitalization, Siacoin holds a total valuation of USD 470 million.
Siacoin Price Analysis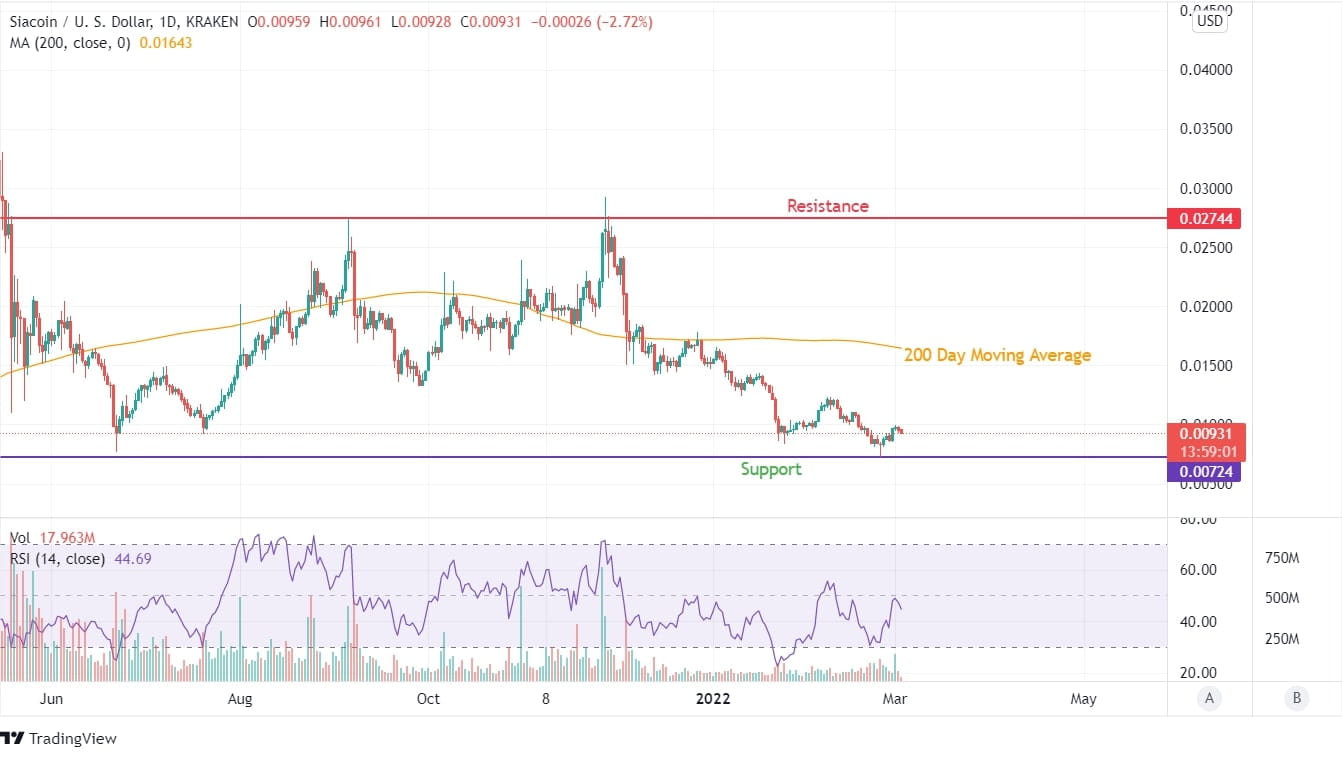 The cyclical price pattern is an indicator of centralized holdings. Possibly holders are booking profit once it maxes out in value and waiting for lower values to repeat the same action as per Siacoin price prediction. 
Trading under the 200 Days Moving average presents an opportunity for short-term traders, but the long-term price potential of Siacoin seems to generate clouded views. There could be partnerships, but in the group, the technology is not something other organizations cannot develop. 
Hence, the limited uniqueness of Siacoin is its greatest bottleneck in scaling to new heights. Even the current resistance line is almost 200% away from the last trading value of $0.00931. Moreover, there hasn't been any hype around this coin since its presence in 2015.