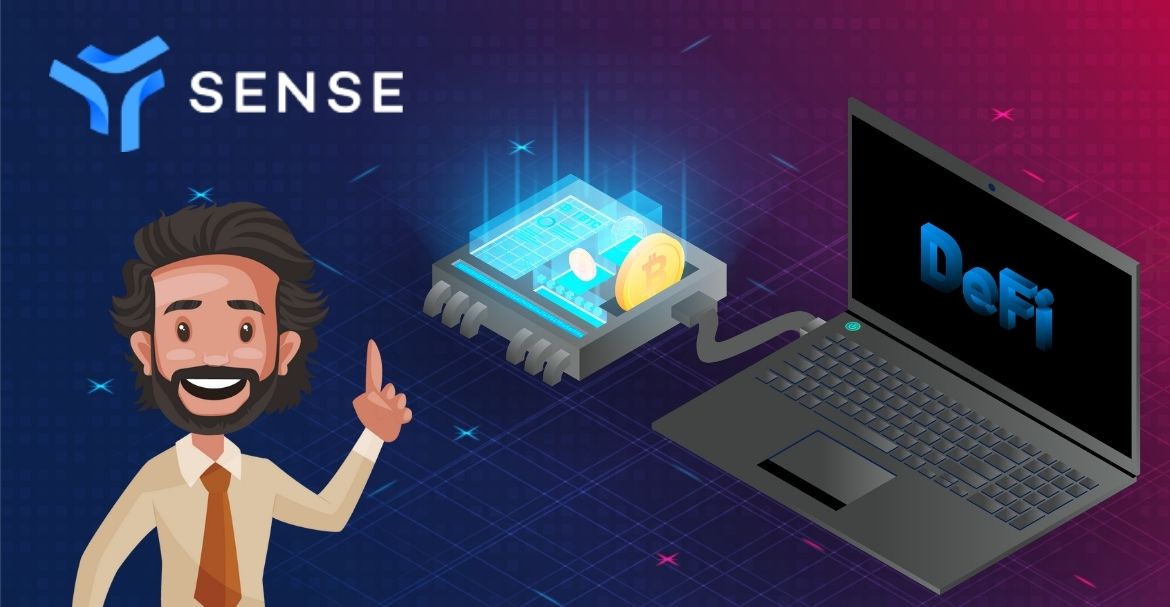 Sense Finance has recently announced their seed fundraise and shared their plans for the next DeFi's infrastructure- Sense V1. The company has extensive experience in the field. They have been tinkering with smart contract primitives for a long time.
Dragonfly led Sense Finance to raise funds along with Nascent, Bain Capital Venture, Robot Ventures, Variant, theLAO, and others. The names of the advisors behind Sense's advising committee is – President and COO of Maker Foundation, Steven Becker; CEO and Co-founder of Commonwealth Labs, Dillon Chen; Core Protocol Engineer at Maker DOA, Kurt Barry; Ex-CEO & Co-founder of Aztec and Research Partner at Fabric Ventures, Tom Walton Pocock; Systematic Commodity Trader at Arrow Resources, Ben Myers; and Investor and Ex-head of DeFi at Wintermute.
In 2020, Sense Finance came into existence as the result of a side project known as Split. The project allowed users to protect their interest rate in their Maker Vaults with the help of Dai Saving Rate. Over time, with Sense Finance, the mechanism has changed. However, the core value proportion is still the same. In addition, Sense Finance enables a dimension of risk management based on self-direction with fixed rates and yield training.
The aim behind raising the seed fund is to architect a new equitable financial system that promotes self-sovereignty. Currently, in DeFi, the yield-bearing assets are one-dimensional. Moreover, the mechanism states to accrue yields at a variable rate and deliver real-time cash flow. However, Sense will offer a completely different approach. It will add a dimension of time to yield assets enabling users to pick a position based on their risk tolerance. While developing Sense V1, they will release information about research/ analysis and value proportion for definite income in DeFi.