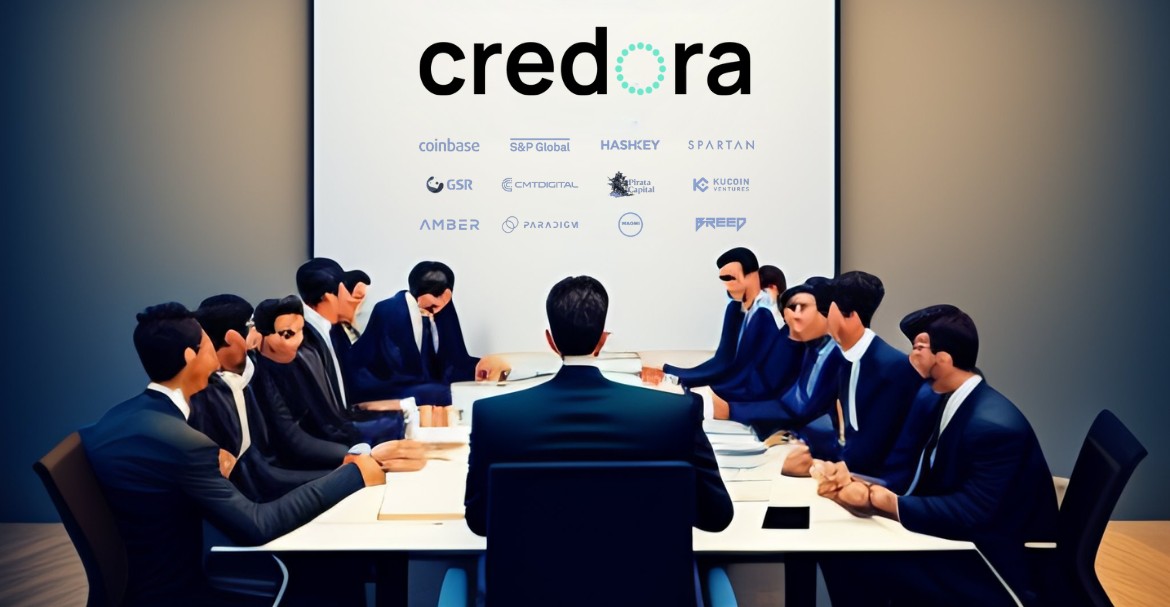 Credora has come up with a new cryptocurrency lending business model to rebuild confidence and trust in the lending or credit market through transparency. It has announced strategic funding of $6 million with Coinbase Ventures and S&P Global as the leading investors. It has also proposed to use the funding to further build and enhance institutional credit rails and private computation technologies that will help accurately monitor and underwrite borrowers. 
Credora, to date, has facilitated over $1 million in uncollateralized loans, building confidence in the credit market across 100+ borrowers and lenders through privacy-preserving technologies that allow real-time credit analytics and empower efficient and transparent markets. It helps risk-managed and well-capitalized borrowers to borrow securely and transparently. Currently, Credora monitors more than $4 billion of borrowers' assets, covering most of the DeFi and CeFi venues. 
S&P Global provides important intelligence and allows individuals, businesses, and governments with the correct data, connected technology, and expertise to make decisions with conviction. It helps customers evaluate new investments and guide them through energy transition and ESG across supply chains, unlocking brand-new opportunities, accelerating progress, and solving challenges for the world.
One of the major causes of the recent credit events such as the Alameda and Three Arrows Capital was information asymmetry, where borrowers were reluctant to share private information, and the lenders were forced to depend on the relationships and reputation while providing credit. 
Another major issue plaguing the crypto credit market involved the crumbling of the centralized leaders. Thousands of dollars belonging to client capital got out of hand due to the non-transparent lending models (Voyager, Celsius, BlockFi, Genesis)
Credora's CEO, Darshan Vaidya, stated that Credora solves the problem of information asymmetry by utilizing a private computation method applied to real-time data and ensures that the borrowers consistently validate creditworthiness and maintain the privacy of sensitive information. 
The technology employed by the credit infrastructure helps create a more open and transparent lending market developed on strong underwriting standards. 
Credora, established in 2019, provides systematic lending infrastructure and credit ratings for the private credit market. It uses a privacy-preserving technique to improve the ability of lenders to assess credit risk with real-time data. 
Credora has managed to facilitate more than $1 billion in credit across several borrower types. The current strategy funding round included participation from Paradigm.co, Spartan, CMT Digital, Amber Group, KuCoin Ventures, Hashkey, GSR, Pirata Capital, WAGMI Ventures, and Breed VC. 
At the time of this announcement, Credora raised over $16 million in venture funding from leading investors, which included Gemini Frontier Fund, Coinshares, DCG, Polychain, XBTO, and Primitive Ventures. 
Darshan Vaidya also expressed his gratitude towards those who supported this mission in order to make the credit market more efficient and transparent and hopes to continue working with the partners to provide responsible lending techniques driven by data. 
However, getting S&P Global as an investor acts as a great strength for Credora. It comes with the belief that the privacy-preserving technique will certainly revolutionize risk monitoring and credit underwriting. The Chief DeFi Officer of S&P Global, Charles Mounts, also showed great interest in the platform's engagement in the credit DeFi (decentralized finance) ecosystem with Credora and expected the company to be well positioned in the list of global leaders due to the utilization of advanced technology and innovative approach.