Cryptocurrency News
Ripple Comes Closer To Latin American Customer With Its New Office In Brazil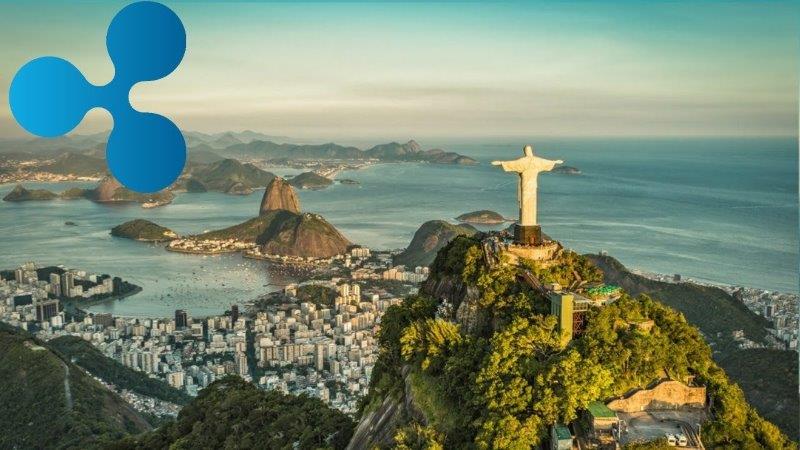 Ripple, the firm behind the development of XRP, is in the spree of global expansion, presently they are planning to open their new office in Brazil to serve the Latin American customers.  The news surfaced on 10th June.
The company is planning to announce the latest development in banking and financial event that is to be held in Sao Paulo from 11th to 13th June, the event is popularly known as CIAB Febraban.
The new workplace will bring them closer to the banks and payment providers of South America for fast and transnational transaction over the blockchain. Local companies like Santander Brasil, BeeTech Global, and Banco Rendimento has already joined the Ripple bandwagon to use their flagship solution.
The previous CEO of Warranty Group, Antonio Sacco, will be joining as head of the new ripple office. Sacco has already joined Ripple in March this year has said Ripple is planning to attract more customers to their payment platform RippleNet. He told the company is intending to serve whole South America and not only Brazil.
Presently RippleNet is used by 200 banks and payment network. The company currently has a workplace in Mumbai, Singapore, Sao Paulo, Sydney, San Francisco, and New York. As per the new reports, the company has also started the workplace in Zurich to support the institutional investors.
Ripple is continuously developing its payment network and is developing several blockchain based solution for cross border transaction in a quicker and economical way. The xRapid solution of the company has shorter transaction time and is being tested by many prominent companies like Moneygram and western union, but none of them have adopted it completely.
As per the critics, Brazil is a growing market for the crypto enthusiast, as more and more individuals are turning towards cryptocurrencies for trading and investment. Although the country is not fully embracing it at the moment.
In the meantime, the largest bank of Thailand, Siam has withdrawn their statement that they will be supporting XRP token of Ripple. The bank has clarified its statement and expresses regret for the same through a tweet.