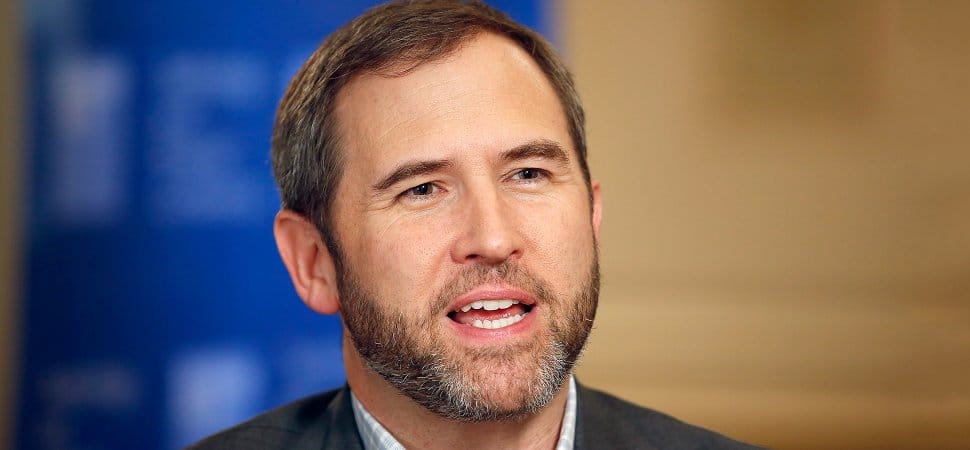 The CEO of Ripple, Brad Garlinghouse, in his recent interview with Anthony Pompliano's Off the Chain podcast, gave answers to the questions sourced from crypto twitter. The questions were concerned about the operations of XRP and Ripple, Ripple's XRP deals, and the digital money ecosystem extensively.
New episode with @bgarlinghouse is live for everyone.

We discuss what Ripple does, how XRP is related, the current progress to date, and Brad answers a lot of hard questions crowdsourced from Twitter.

Don't @ me with your complaints before you listen!https://t.co/BA61Q9IBV5

— Pomp 🌪 (@APompliano) October 9, 2019
Garlinghouse said,
"Bitcoin is not going to solve a payments problem, as a result of the nature of proof-of-work from a scalability perspective [being] significantly limiting."
Garlinghouse added that he thought about adopting a marginally different strategy, which would be able to use more extensive adoption and impact individuals by using distributed ledger technology.
Moreover, Garlinghouse opines that XRP's developers included "early bitcoin engineers" who looked to address the scaling difficulties encountered by proof-of-work models and "build a better Bitcoin."
On the other hand, Garlinghouse estimates:
"XRP ledger is roughly 1,000 times faster per transaction and 1,000 times cheaper per transactions…the only example of crypto and blockchain being used at scale, period."
In a recent interview, Brad Garlinghouse referenced that few of the first XRPL developers had participated in structuring Bitcoin Core. Earlier to that, they intended to make the best version of Bitcoin when building XRPL.
He further included that the volatility issues are not deserved for XRP, given that it takes only three or four seconds to perform a transaction. This is the place the local token of Ripple has a noteworthy edge over money transfer giant SWIFT and Bitcoin.
Earlier in July, Brad Garlinghouse tweeted about how cryptocurrencies will replace fiat currencies in the future. He showed his disapproval about those digital currency exchanges which are not regulated.
Moreover, he also adds stablecoins "interesting," yet he claims that there is a requirement for a bridge between various fiat currencies, and XRP fills this. He expressed that he was bullish on Bitcoin, he further stated,
"Bitcoin is not gonna solve a payment problem. The XRP Ledger is much more efficient."
Currently, there are lots of altcoins that are associated with Bitcoin, yet he predicts that this relationship will begin reflecting a genuine use case, including that he is very much excited about the present advancement of the XRP ecosystem.
Early this month, Ripple and Finastra have collaborated to offer Ripple's blockchain technology through Finastra's payment solutions to help quick cross-border payments. As a major aspect of the collaboration, Finastra's clients will have the option to associate and transact with RippleNet associates, which are over 200 financial intuitions around the world.