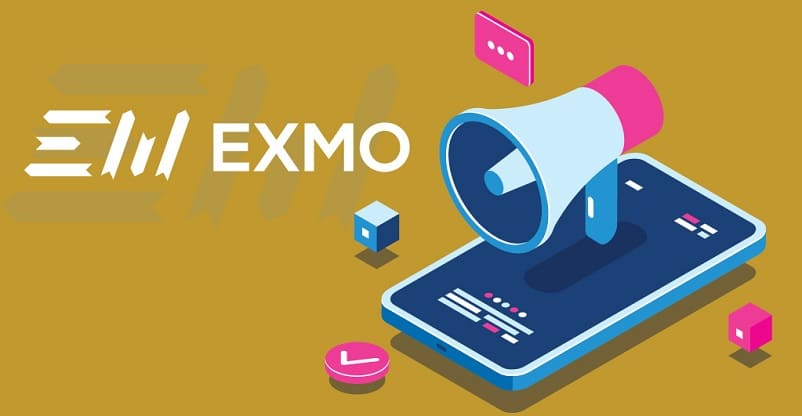 Exmo is ecstatic to announce the addition of two new assets to their cryptocurrency platform i.e. Ontology (ONT) and Ontology Gas (ONG).
The users associated with this exchange can avail ONG/BTC, ONG/EXM, ONG/UAH, ONG/RUB, ONT/BTC, ONT/EXM, ONT/UAH, ONT/RUB pairs.
According to the news, ONT and ONG will be added to the list by February 5, 2020, beginning with the withdrawals and deposits on that day.
The trading of ONG/EXM, ONT/EXM will take place on February 7, at 15:00 UTC. Whereas trading of ONG/BTC, ONG/UAH, ONG/RUB,  ONT/UAH, ONT/RUB, ONT/BTC will begin from  February 10, at 15:00 UTC.
ONchain established ontology (ONT) in 2017. Its a public blockchain platform that looks to use systems snd distributed ledgers based on smart contracts.
Ontology technology enables to carry out trust processes and modify them according to the need of company and corporations associated with it. The project agreement liberates it for the business to implement blockchain technology globally.
Ontology gas (ONG) is a high-performance blockchain that is certainly the power of the Ontology blockchain. This asset's main focus is on solving difficulties related to identity security and keeping the accuracy and consistency of data.
On talking about trading further EXMO looks back onto the high investment risks in the cryptocurrency market. EXMO assures that only definitive cryptocurrencies will be dealt with on the platform.
EXMO was founded in the year 2013 and it's based in London, Moscow, Barcelona, and Kiev. EXMO is a known crypto exchange platform in Eastern Europe. In the year 2019, they launched their own asset EXMOcoin. EXMOcoin is EXMO exchange's internal utility token.
Briefing the graph based on the analysis of the EXMOcoin price over the period of a month we can see that the opening price of the coin on January 4, 2020, was 0.004621 closing to 0.004590. Whereas bringing a steady rise by February 3, 2020, which opens on 0.005833 and is currently closing on 0.005705.