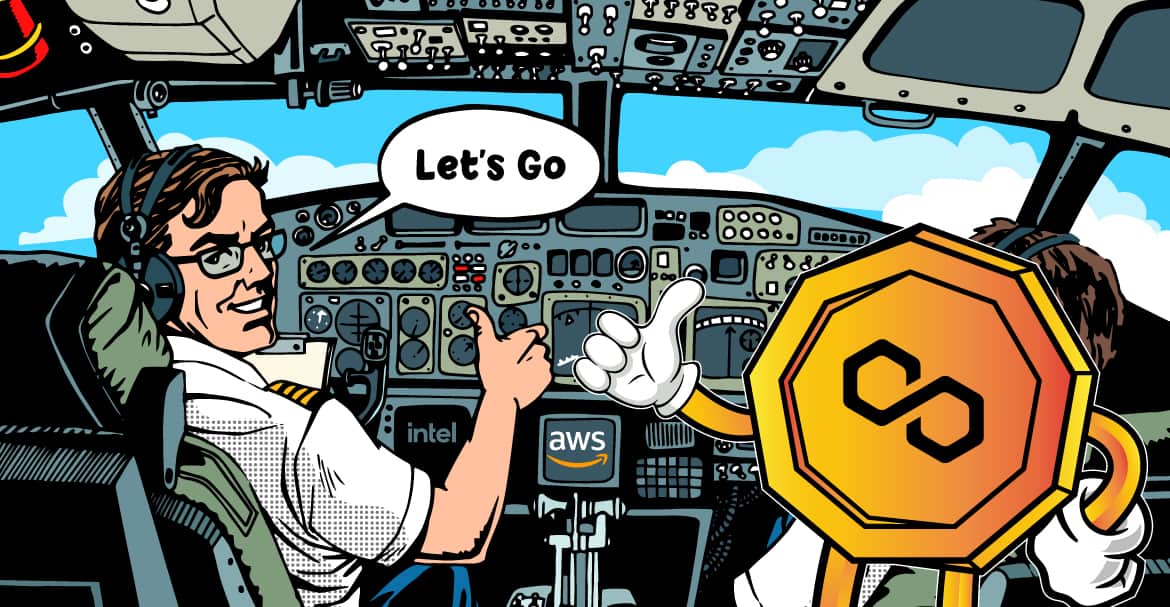 Polygon has joined the Joint Innovation Center to introduce Web3 solutions to the aviation industry. The Center is powered by Amazon Web Services, Intel India, and Kempegowda International Airport Bengaluru. The aim is to enhance customer experience through Web3.
Polygon is a tech platform that enables blockchain networks to connect and scale. It was earlier known as MATIC and was rebranded as Polygon in February 2021. The journey started in 2017. It is backed by Coinbase, Mark Cuban Companies, and Binance.
The team behind Polygon is diverse, as members operate from all over the world. Polygon was co-founded by Jaynti Kanani, Sandeep Nailwal, Anurag Arjun, Mihailo Bjelic, and David Schwartz, with five others. Likes of Hudson Jameson, Ryan Sean Adams, and Anthony Sassano serve as key mentors to the Polygon team.
Mark Cuban joined the team as an investor in May 2021 to take the market cap above $10 billion. Polygon has achieved several milestones in its journey of 5 years, and a recent milestone came in April 2022 when Polygon went carbon-neutral.
That success followed the Polygon ID launch and Polygon Zero Launch in March 2022 and December 2021, respectively. Polygon kick-started a green initiative with the announcement on March 06, 2022. It shared a few apps to make cities greener, improve management of natural resources, and lower the impact of food production on the environment. All the applications are based on Web3 technology.
PlanetWatch has committed to monitoring the environment, and it has deployed environment indicators to complement the global network of low-cost air quality sensors. PlanetWatch offers incentives to its users through decentralization, helping thousands of people to come together for a noble cause.
AgriDigital helps users to track the origin and storage of their food grains. It is the kind of support that customers look forward to as it eliminates the anxiety of being unaware of where their food comes from.
It establishes trust between sellers, merchants, and buyers through transparency, a built-in feature everyone appreciates. CO2 Offset Market allows farmers to tokenize their produce and sell carbon credit to empower farmers that re-defines innovation. All they have to do is plant hemp, a carbon-negative crop.
Heineken is a creative project that provides a QR code with information to help consumers know the product's entire journey starting from farm to bottle. The technology behind the Web3 application tracks five varieties of hops to capture the information about environmental footprints, raw material origins, and fuel & water consumption.
PlasticBank looks to stop plastic from reaching the ocean by rewarding users for adopting recycling. The Alchemy blockchain platform powers it, and the Web3 app has already covered 2 billion plastic bottles. These are only a few instances where Web3 applications have made a difference in the real industry. Going by this trend, Polygon's entry into the aviation industry is something to look out for.