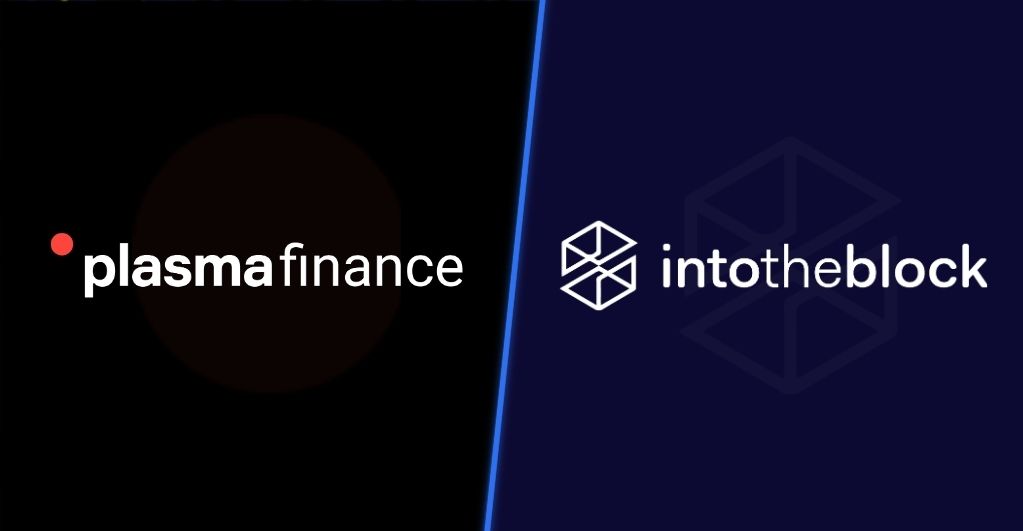 PlasmaFinance, a decentralized finance (DeFi) platform, took to its Twitter account to officially announce its strategic partnership with IntoTheBlock, a data science company dedicated to crypto space. It mentioned that the strategic partnership would focus on introducing three main aspects viz., visual tools, trading analytics, and personalized charts. Its partner, IntoTheBlock, too, tweeted that the alliance will give access to critical analytics that will help shape the trading decisions related to the crypto market.
Further details were published by PlasmaFinance through its blog that expresses excitement over this strategic alliance. According to CEO at PlasmaFinance, Ilia Maksimenka, limited players have entered the field of Data Science to offer AI and machine learning in the cryptocurrency market. And despite that, their partner has amassed immense popularity and reputation in a short period. And this partnership will unlock opportunities in the DeFi space by leveraging from IntoTheBlock's solutions empowered by Data Science to provide great insights into the crypto space through accurate analytics.
IntoTheBlock elaborate on the strategic collaboration of the two giants in the crypto space through its blog. It gave precise details of the tools available to the traders. It mentioned that users would have access to the token summary and signals section. The token summary will provide insights into crypto market statistics, including its price and fluctuation, while signals sections will offer indicators that can be further personalized.
Alfredo Terrero, COO at IntoTheBlock, mentioned that its partner's strong presence in the DeFi space and its consistent deliveries pointed towards the larger market acts as a perfect channel to reach the wider crypto audience. This partnership looks forward to keeping pace with PlasmaFinance's vision to deliver DeFi solutions to the masses and not just the advanced traders. Apart from these two tools, it also offers a Dive Deeper option to professional crypto players to unlock  100+ signals related to cryptocurrency and DeFi related solutions.
PlasmaFinance is best known for offering a seamless interface, intuitive technology, and sophisticated yet user-friendly tool to empower the DeFi enthusiasts with accurate data analytics. It follows a single-point of consolidated approach that enables liquidity management and liquidity farming through an intuitive interface. PlasmaFinance also unlocks tools to manage trading options, other statistics, and DeFi trading.
The blog also pointed out the competitive advantage IntoTheBlock's solutions offer. With its innovative technology, crypto users will be able to design profitable crypto portfolios. Through this strategic collaboration, high-tech data analytics and data tools will now be available to a wider audience, and professional traders will benefit the most.