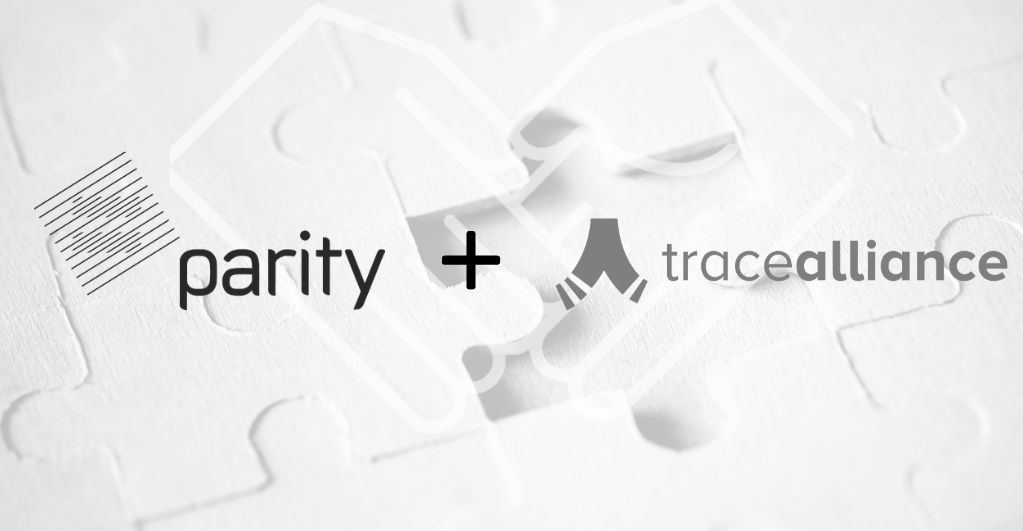 The Polkadot ecosystem, a Parity Technologies protocol to connect the future Web 3.0, has emerged as one of the leading platforms for blockchains to exchange information while making transactions in a trustless manner. The ecosystem itself has undergone a series of changes, with the most important one is the transition towards the launch of its mainnet. This will add a new dimension of convenience to Polkadot's community, which now also includes the Trace Alliance.
Finer Details
In a further development, Parity Technologies has teamed up with Trace Alliance and the very first working group of the Alliance has emerged. The group called "Decentralization and Tokenomics" has come into existence on September 9, 2020, with the primary aim of innovating new solutions to take the whole ecosystem closer to the concept of Blockchain Agnosticism.
Fabian Gompf will be representing Parity Technologies in this working group, and as a part of its first assignment, the group will aim to meet the challenge of scalability associated with blockchain. This is of special significance as the ecosystem's growing popularity has put extra pressure on its scalability. Many established companies, including the one in the S&P 500 index, are using the technology, and the usage is only expected to grow in the future. Hence, the newly constituted group has to work hard to scale the technology quickly to continue to support the operation of all well-known, established organizations without any disruption of services.
Conclusion
This association will prove instrumental in addressing the challenges related to the adoption of blockchain technology. The newly formed group will provide its first report in October and continue to fast track the development of scalability and other important allied issues associated with the ecosystem. This new collaboration with Parity Technologies has ignited a new ray of hope for the widespread adoption of blockchain technology among all important stakeholders in the domain. We are sure that this association will help the ecosystem to flourish and spread its wings wide in the future.