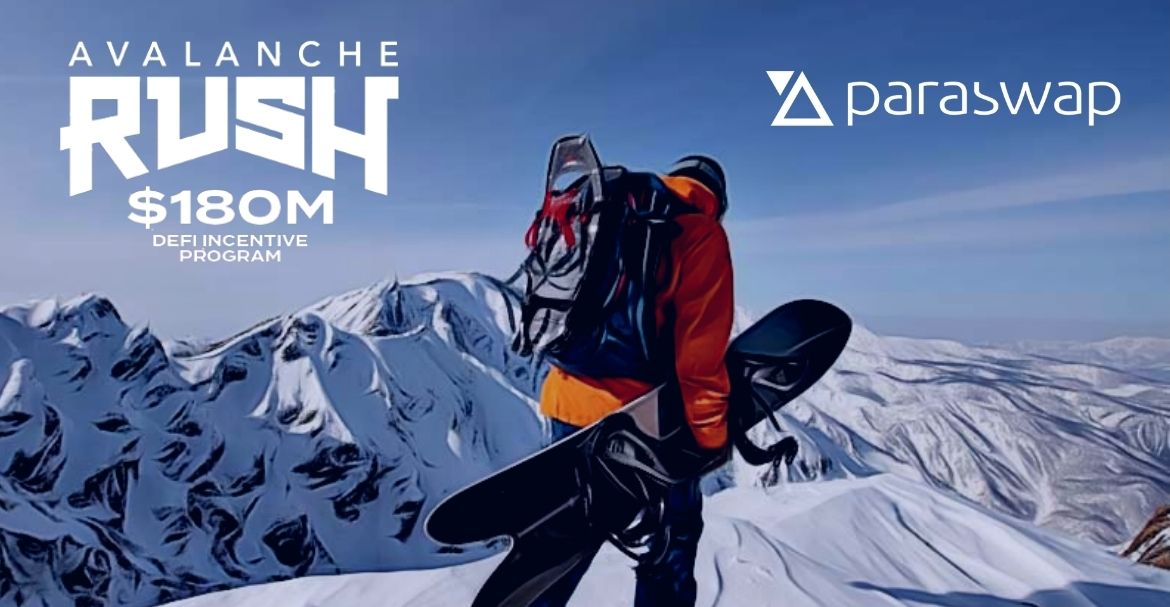 The Avalanche Rush program amplifies to execute DEX aggregation for native and new Avalanche decentralized Finance applications. 
As per latest news, the Avalanche Foundation has announced that the leading DEX aggregator, ParaSwap, will soon join their rush program. The users will benefit the most from this integration. The introduction of the Avalanche ecosystem to ParaSwap and the DEX integration will provide the best rates owing to the latest aggregation technology. 
The refined pathing of ParaSwap stringently scrutinizes numerous decentralized exchanges, including exchanges with splitting orders or even alternative swapping routes for delivering the optimum exchange option with economical slippage for DeFi traders. 
According to Mounir Benchemled, ParaSwap, they are excited to bring forward DEX aggregation technology for Avalanche's prospering community, providing members the best option for price across the DeFi ecosystem. They believe that it is a pivotal step for DeFi and they are looking forward to encashing all the forthcoming opportunities. 
According to the Director of Avalanche Foundation, Emin Gün Sirer, the decentralized aggregators are becoming increasingly vital for traders looking for the best prices across the DEX based on real-time. He said that ParaSwap's advanced aggregation technology will widen their purpose of the best experience for DeFi users across the ecosystem. 
ParaSwap will reportedly run through the prices of native exchanges like Trader Joe, Pangolin, Curve and Sushi, and others on Avalanche platforms. The technology will help users access the best prices amidst the increasing efficiency and drowning costs. It is reported that the launch date for ParaSwap on Avalanche will be made in a few months. 
About Avalanche 
Avalanche is the industry's fastest smart contract platform. It has the most validators securing the proof of stake. Avalanche is blinding fast, green, and low cost. With this platform, any contract-enabled app can throw the competition out at any point in time. 
About Avalanche Rush 
Avalanche Rush is a mining grand and airdrop program that is supported by $180m in AVAX tokens to deploy them further to the DeFi app on the Avalanche platform. The vision behind the program is to empower existing and new DeFi traders with cost-efficient, fast, and user-friendly applications. 
About ParaSwap
ParaSwap is the best liquidity aggregator to qualify the requirement of the market at every single swap. It is an API-first service that is also user-friendly. ParaSwap has constructed a ParaSwapPool that is the first on-chain OTC decentralized exchange that has a zero-slippage and economical gas cost.