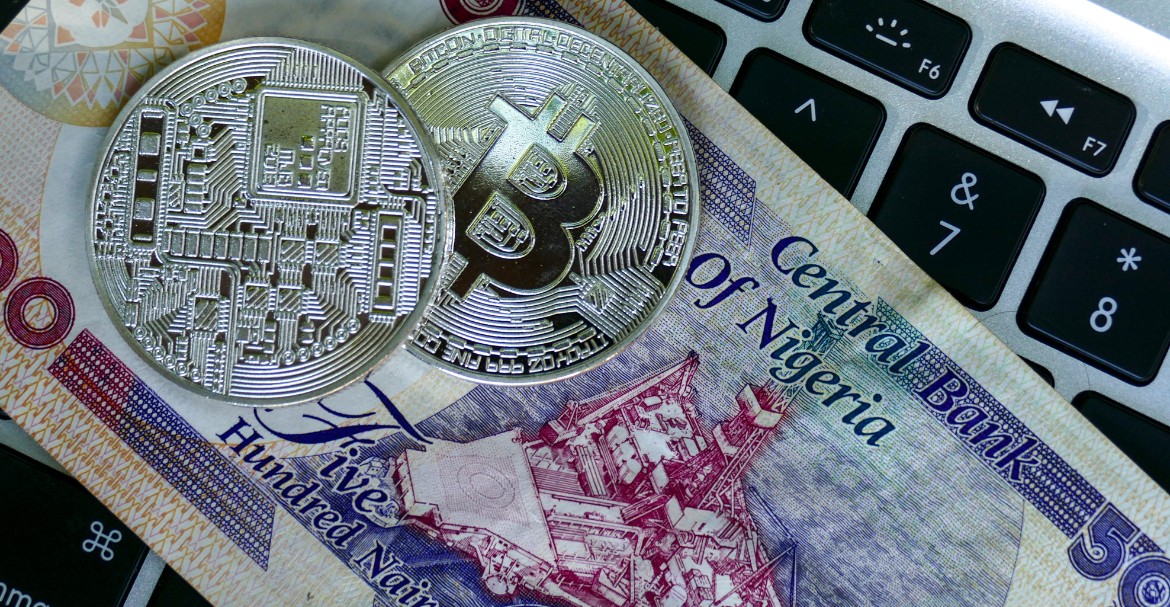 Cryptocurrencies are making a difference worldwide due to their flexibility to be converted into any currency worldwide. Though cryptocurrencies are brilliant investments, Nigerians face trust issues when investing in them. Stakeholders, including banks, the government and its agencies, businesses, active accountants, etc., are concerned about the emergence of cryptocurrencies and their future.
Cryptocurrencies' development has given Nigerians and the government some reason to reflect. As a result, the Central Bank of Nigeria warned Nigerians, advising them against adopting privately produced cryptocurrencies. However, cryptocurrencies may have some advantages in the Nigerian economy. Nigerians' experience with the different ponzi scams has led to skepticism on the part of the government.
The Impact of Exchange Rate Volatility on Nigeria's Crypto Market
Despite the rising body of research on the costs, acceptance, and consequences of cryptocurrencies, little has been done in the most populous and economically developed African nation. Nigeria, a country with a regulated floating currency rate, has lately seen a sharp rise in bitcoin trade. Nigeria ranks second globally in bitcoin trading as of 2017 (Hope, 2017) and first globally in 2019 for the number of online bitcoin searches (Cryto David, 2019).
Moreover, the best crypto exchange in Nigeria, Binance, added Nigerian money to its expanding array of fiat-to-crypto trading combinations (Binance, 2019). Unfortunately, not all manufacturers and sellers in countries that allow bitcoin accept it as a form of payment. Some nations do not recognize bitcoin as a legitimate payment method. Bitcoin is, therefore, increasingly frequently utilized as a tool for investing. High price volatility entails high-risk outcomes. Hence, the risk is inversely correlated with bitcoin volatility. In the long run, consumers will be less hesitant to invest in bitcoin if prices are more unpredictable. As a result, people often exchange their bitcoin for fiat money so that their local currency will increase in value.
Bitcoin price volatility denoted as BTCE and governed by the consumer price index, and interest rate is the only independent variable. The autoregressive distributed lag model was used to examine the study's monthly time series data from January 2015 to December 2020 (ARDL). The outcome demonstrates that the Bitcoin price in both the short and long term highly impacts the exchange rate. A higher bitcoin price suggests that the local currency is becoming more valuable.
The Role of Crypto Exchanges in Mitigating Exchange Rate Volatility
Exchanges for cryptocurrencies are crucial for trading, purchasing gift cards, swapping, and investing in cryptocurrencies. For crediting cryptocurrency assets to the owner's crypto wallet, the exchanges allow payments made using credit and debit cards as well as alternative payment methods. Volatility in the financial markets refers to changes in an asset's price. Healthy volatility generates business possibilities. The future of money appears to lie in cryptocurrencies or digital currencies. Cryptocurrency is a high-risk, high-return asset class. For the CBN, it will be in its best interests to ensure that all kinds of money, including virtual currencies, are under its control, or at the very least, it has some influence over how they are used for domestic transactions.
Nigerian cryptocurrency traders may trade instantly, pay low fees, and use various additional services on the well-known bitcoin exchange NairaEx. On its platform, NairaEx does not provide staking tools. Naira Ex does, however, offer benefits to its consumers through a referral program. NairaEx offers 24/7 rapid funding, allowing people to acquire cryptocurrencies as quickly as the market changes, which is one of its remarkable characteristics. NairaEx only allows Naira top-ups that users may contribute by bank or debit card transfer because it was designed to serve its local market.
The Future of Nigeria's Crypto Market and Exchange Rate Volatility
As more individuals sign up on cryptocurrency platforms for trading and peer-to-peer payments, there will be an increase in the number of people in Nigeria who own and use digital assets. This is despite the CBN's prohibition and the top bank's ongoing drumbeat of warnings about the severe dangers associated with cryptocurrencies. A trader in Nigeria may send money in a matter of seconds using cryptocurrencies as opposed to the Society of Worldwide Interbank Financial Telecommunications (SWIFT), which is not regarded as user-friendly or appropriate for business use. The CBN has depreciated the naira three times since March 2020.
As naira has consistently shown to be a poor choice for storing money, many Nigerians have invested in cryptocurrencies. Despite their volatility, they have produced billionaires out of individuals with the necessary expertise in encrypted digital currency. Also, more discussions on the best approach to governing cryptocurrencies will take place between CBN officials, public policy analysts, and parliamentarians. Nigeria is anticipated to enact laws and regulations that acknowledge the value of cryptocurrencies for particular commercial functions like payments and investing.
Conclusion
It is crucial to comprehend how cryptocurrency functions in Nigeria because of its significant global power. In its official statement, released on February 5, 2021, the Central Bank of Nigeria (CBN) forbade the usage of bitcoins and other digital currencies in the country. Though it seemed like the end of bitcoin usage in Nigeria, things have evolved since NairaEx was founded. So it is advised for citizens of Nigeria to consider the right platform before investing in cryptos.