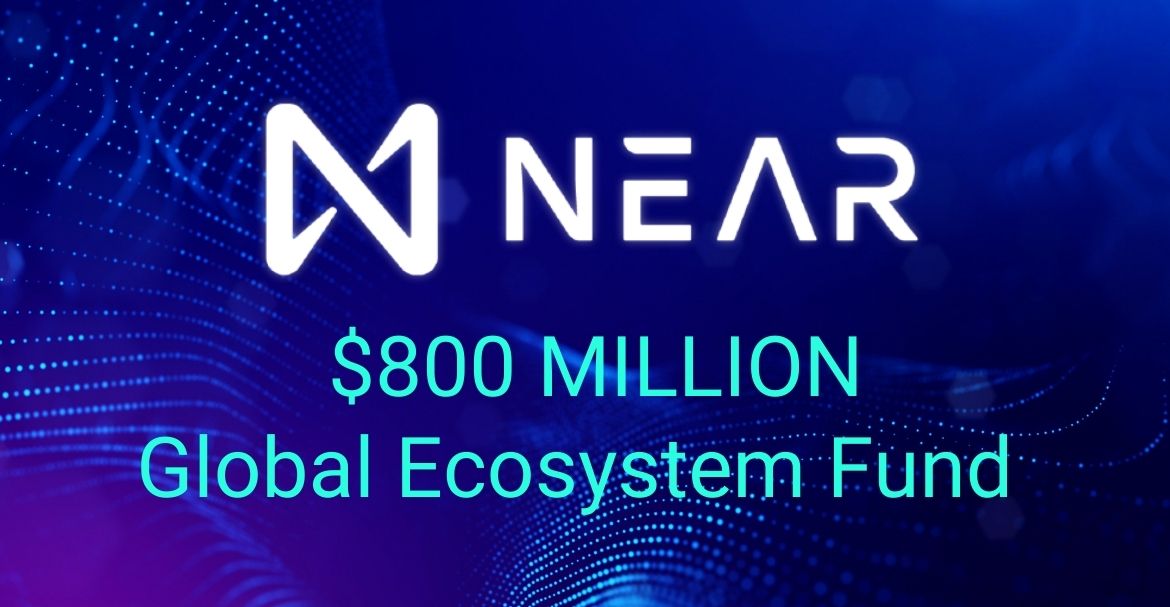 The NEAR ecosystem is unveiling a massive investment plan worth $800 million aimed at driving expansion. The deal incorporates 350 million dollars in funding from Proximity Labs, which expands on the NEAR ecosystem's recent growth. The announcement was made in a Bloomberg report last week.  Although NEAR provides access to this unprecedented amount of funds to all communities, it is also focusing on Decentralized Finance (DeFi) groups that are proactively changing and redefining how people interact with funds.
The total value locked for DeFi initiatives on NEAR has now exceeded $150 million. NEAR has set the ambitious objective of increasing that number rapidly. NEAR is already on the lookout for initiatives that involve NFTs, DAOs, or games.
The next phase of NEAR is all about energizing the economy by assisting programmers in gaining access to world-class assistance by ensuring that users have a flawless experience in using and traversing the web3 environment. The new funding will assist in accelerating the process.
Startup Grant Pools will receive 100 million dollars out of the $800 million investment. More than twenty firms will be recognized and given 5 million dollars each to disperse important stakeholders. Further, the ecosystem will decide who receives funding.
A total of $250 million will be granted to ecosystem awards, which will aid in developing and scaling existing programs. The remaining $100 million will go to Regional Funds, which will help build NEAR's largest community regions in Europe, Asia, and the United States.
Earlier in the report, NEAR has spent $45 million on over 120 initiatives, including Core Protocol Infrastructure Grants to organizations like:
NEAR has been slowly and safely implementing its plan. It will introduce the second step of sharding, named Simple Nightshade, later this year. NEAR will scale from 1 to 4 shards, allowing for more scalability without sacrificing functionality. Developers will be free from modifying the systems or adding any new code to smart contracts. It will ensure consumers continue to enjoy the same fantastic UX at a greater speed.
NEAR will decentralize further by reducing the barrier entry to its validation system once it is accomplished, thus lowering the total number of validators to a hundred. Additional funds will be provided to develop and execute NEAR's sharding technology as part of this plan.