Monero News
Monero (XMR) Nosedives More Than 13% in a Day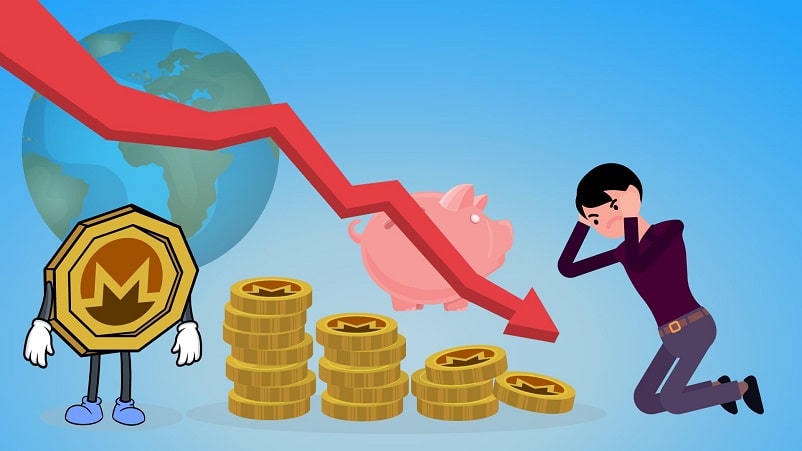 The crypto market was spotted suffering since the opening hour of yesterday. The currencies were dripping since yesterday, and the influence was observed in today's movement too. Recently, the coins reflected moderate improvement. The change is taken positively, but as the market pressure is quite heavy, the currencies could fall back.
Monero was trading around $78 before almost ten days, and at the same time, it faced heavy price fluctuations, but after February 24, XMR coin started trading downwards. Yesterday, it started trading around $65, and till the closing period, it marked almost 12% plunge. Today, Monero reflected a similar momentum, which took the price around $53, but then, it marked recovery, and the coin reached $56.63. The recovery started a few hours ago, but it is not likely to stay. The intraday movement in the XMR coin looks bearish.
Monero Price Analysis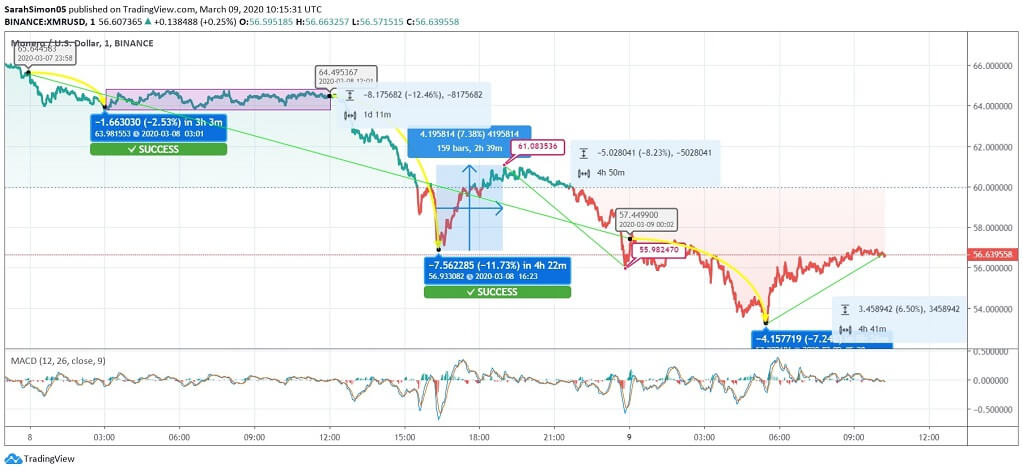 Yesterday, Monero started the day at $65.64, and within the first three hours, the price was spotted at $63.98. After this moderate fall, the XMR coin reflected a great potential by locking the price around $64 till 12:00 UTC. The currency then took a steep fall of 11.73%, and at 16:23 UTC, the coin touched $56.93. In the next couple of hours, Monero's price marked improvement, and the price reached $61.08 at 18:54 UTC. The closing hour brought the pullback pressure in the coin. XMR coin was seen trading downwards to $55.98 from $61.08. The intraday movement of the currency reflected 12.46% loss.
Today, Monero started the day with a sluggish movement. The moderate movement was soon transformed into a heavy fall, and the coin touched $53.22 from $57.44 by 7.24% drop. Recently, the XMR price improved and escalated to $56.63. As per the MACD indicator, the signal line and the MACD line has recently overlapped and has created a bearish crossover. The currency seems to dribble to the immediate support level at $53.15. The next support level at $49.93 might get breached in the upcoming hours.