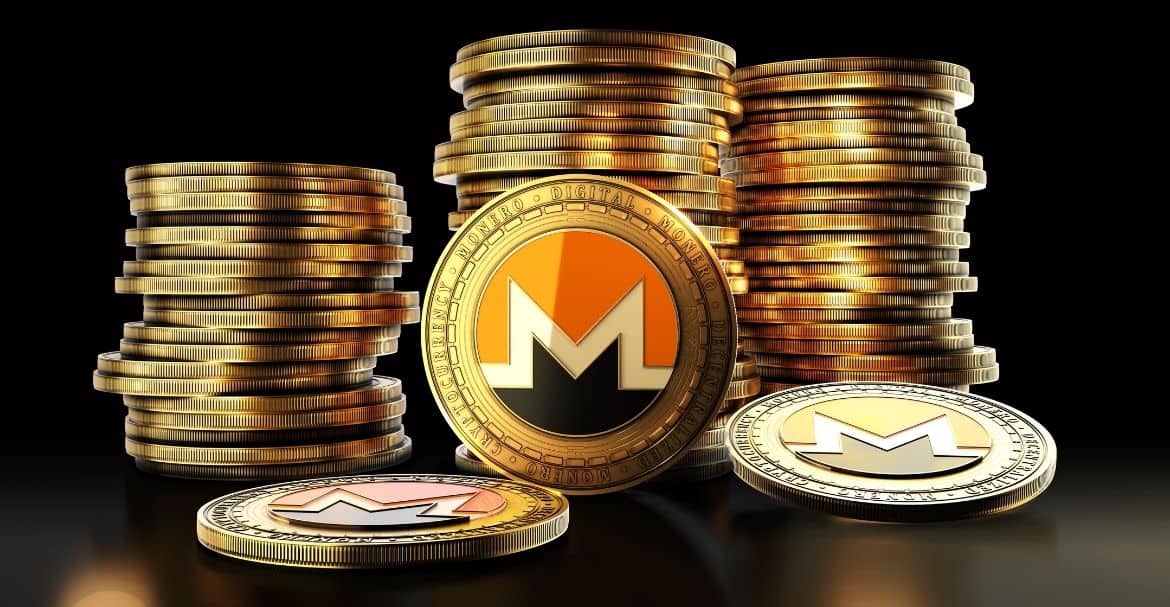 Monero is an open-source privacy-centric decentralized coin that uses cryptography such as stealth address and ring signature to make transactions anonymous and untraceable. It was launched in 2014 and soon became popular among the crypto community.
The main focus of this cryptocurrency is hiding the transaction amounts, sender, and receiver addresses which makes the transactions anonymous. It uses advanced techniques to make the transactions hidden.
You can open an account in Monero wallet, and you will get a private spend key, private view key, and public key. You can use the public key to receive transactions and the private key to spend on the transactions. You can also use the private view key to check the incoming transactions.
Besides anonymity, it makes the transaction semi-transparent because you can show the transaction history to any organization, authority, or people. Some other features of XMR are:
It uses a Ring signature technique that hides the sender's transactions.

The stealth address is used to get a one-time receiving address, so linking the recipient address or transactions with this address is impossible.

It uses a mining process that relies on PoW consensus. It gives equal opportunity to all the people on its decentralized protocol.

It has a dynamic block size that can be adjusted based on the requirement.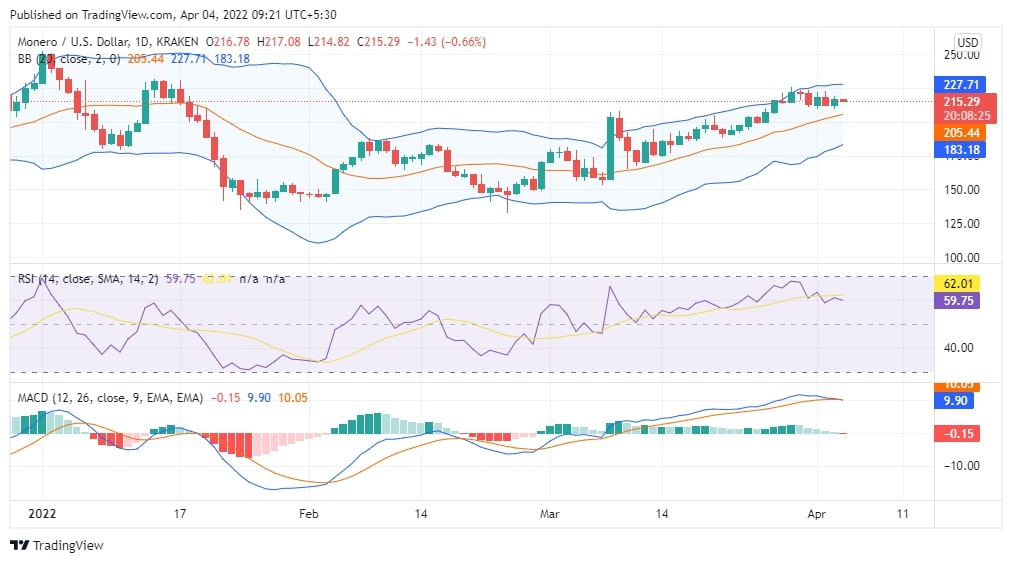 At the time of writing, XMR was trading around $215. From the recent low of $149, it has been rising to the next resistance level. We think $250 will work as a strong resistance level, and XMR prices may retrace back from that level.
The MACD line indicates bearish momentum on the daily chart as it is trading below the Support Line. RSI is stable at around 62, trading in the overbought zone. Moreover, candlesticks are in the upper range of the BB, which suggests bullishness, but will it stay long?
As per the analysis, we do not think it will last long because it will face resistance in the long term. The coin can be considered bullish in the long-term when it crosses $320. Read the Monero price prediction to check out the coin's future for the coming years.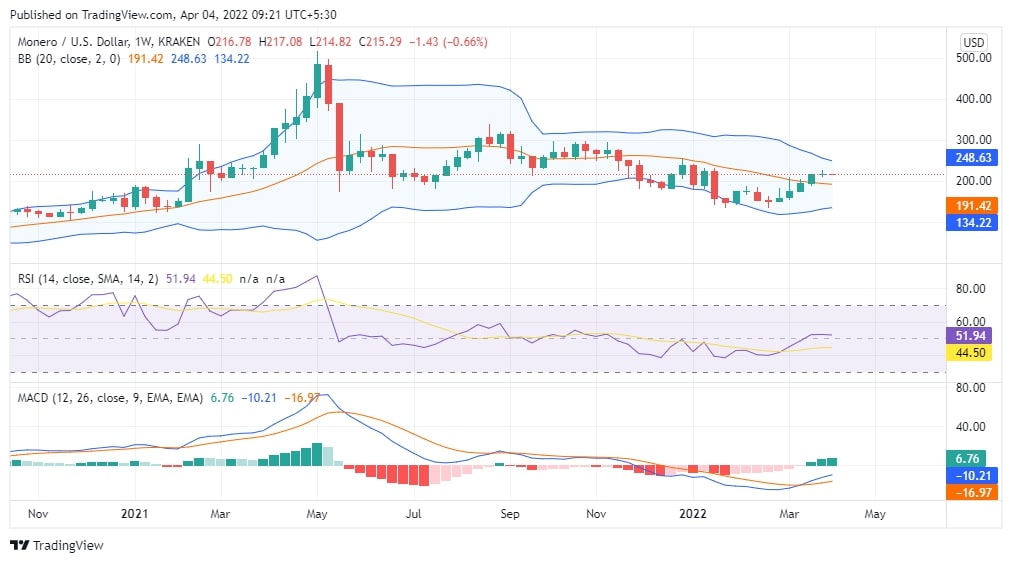 The MACD line and RSI both reveal bullish momentum on the weekly chart. Interestingly, candlesticks are forming over the baseline of the BB; we still think Monero will not cross the level of $290. XMR is a good coin for short-term capital gain but not suitable for long-term holding.