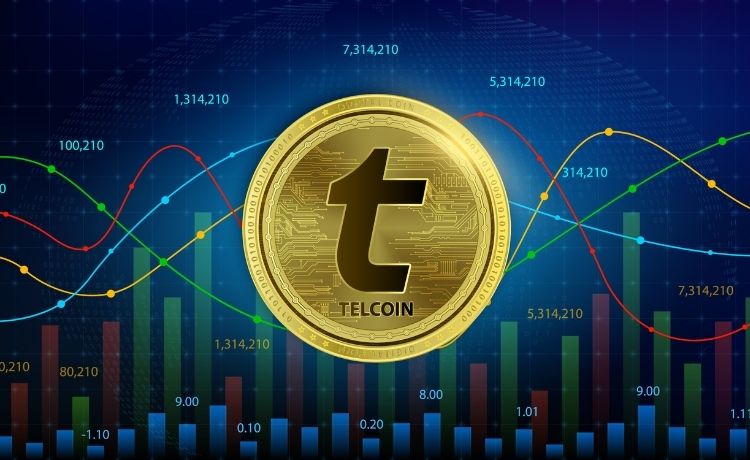 Telcoin has now reverted to a very challenging level, with prices hitting a year's low levels. Despite not retesting its all-time low value, TEL undergoing a 95% decline in valuation is an alarming situation that might repulse interested investors.
The market cap of TEL is $469,279,742, with a circulating supply of 59%. Telcoin cryptocurrency was launched with a total supply of 100 Billion, a staggering number. Many investors are curious about how Telcoin gained a swift position in the crypto market.
Telcoin came in July 2017 as a registered entity in Singapore. TEL uses current blockchain developments to provide easy access to decentralized financial services directly on one's smartphone. Telcoin transfers can connect with smartphones, mobile wallets, and e-wallets for convenient and instant funds transfer.
TEL has recently launched a new interface version of its platform that includes Send Money Smarter Network (SMS) as a global remittance network and a decentralized digital asset exchange named TELxchange.
On top of its blockchain development, Telcoin has become a significant payment institution addressed by the Monetary Authority of Singapore. Its goal of selling a product form of decentralized finance services could take off on the back of its 5 billion registered users to date. Being an ERC-20 token at its core, Telcoin offers trustworthy security features.
Telcoin prices have remained astonishingly the same in the last year, although a huge gain, and not the price has fallen from its all-time high levels. Read Telcoin price prediction to determine if the prices will reach the ATH.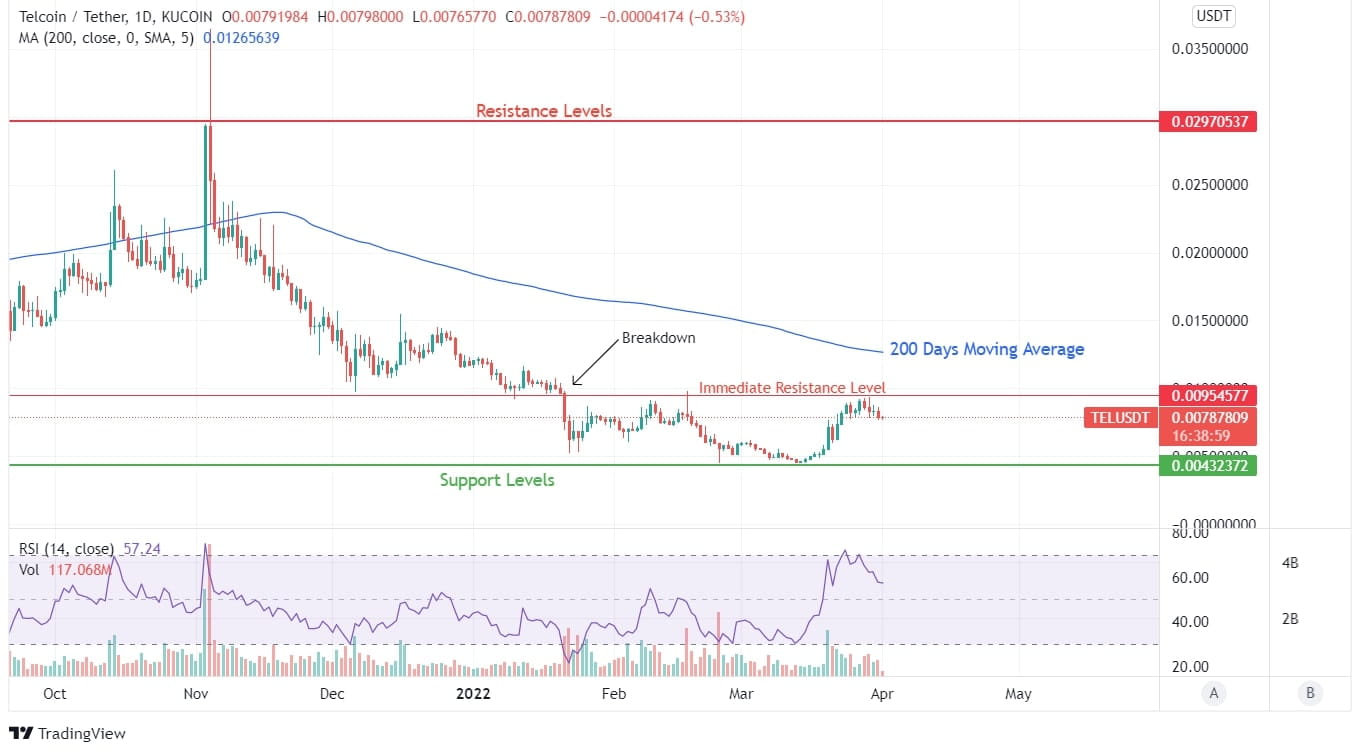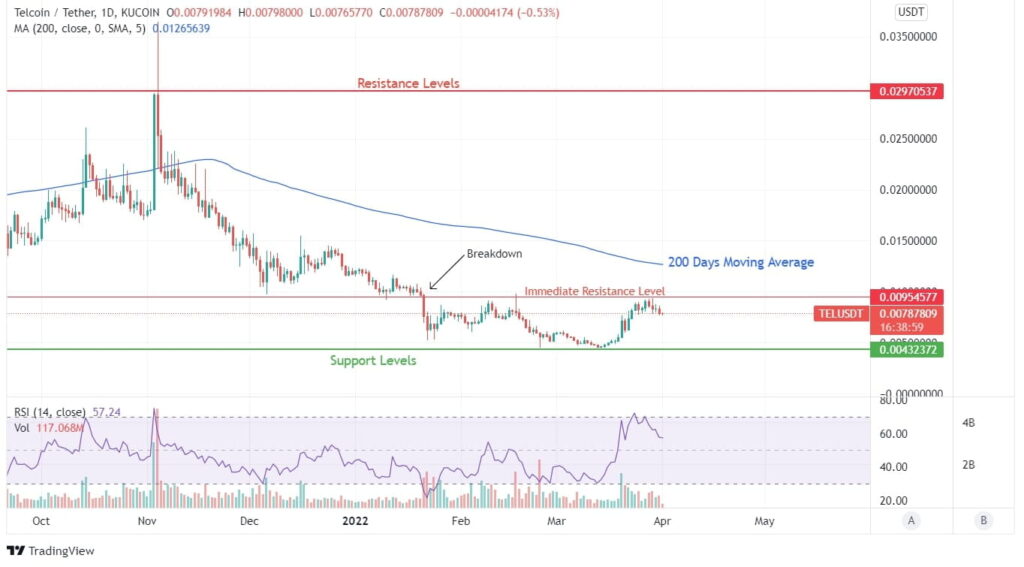 Telcoin price action shows a mass profiteering mindset that has pushed its value to year low levels. The same level happens to be a strong support level for the price trends active at $0.00432372. The single-day decline of Jan 21, 2022, has become a strong resistance level, and surpassing this level would be tough.
Since the prices have fallen from a very high level in May 2021 and again faced rejections in November 2021, investors are already on edge. A breakout potential could ideally develop after TEL manages to overcome its immediate resistance levels of $0.0095. Post this level; there could be a consolidation between the 200 DMA curve and the resistance level.
Ideally, 200 DMA should further dip down towards the immediate resistance curve. Previous attempts to breach the $0.0095 levels were rejected twice. Since RSI has hit fresh overbought levels for the first time since declining in November 2021, TEL could further consolidate near this level before it can breach the same.
The significant resistance is placed at $0.0297, but attaining this level currently is quite tough.