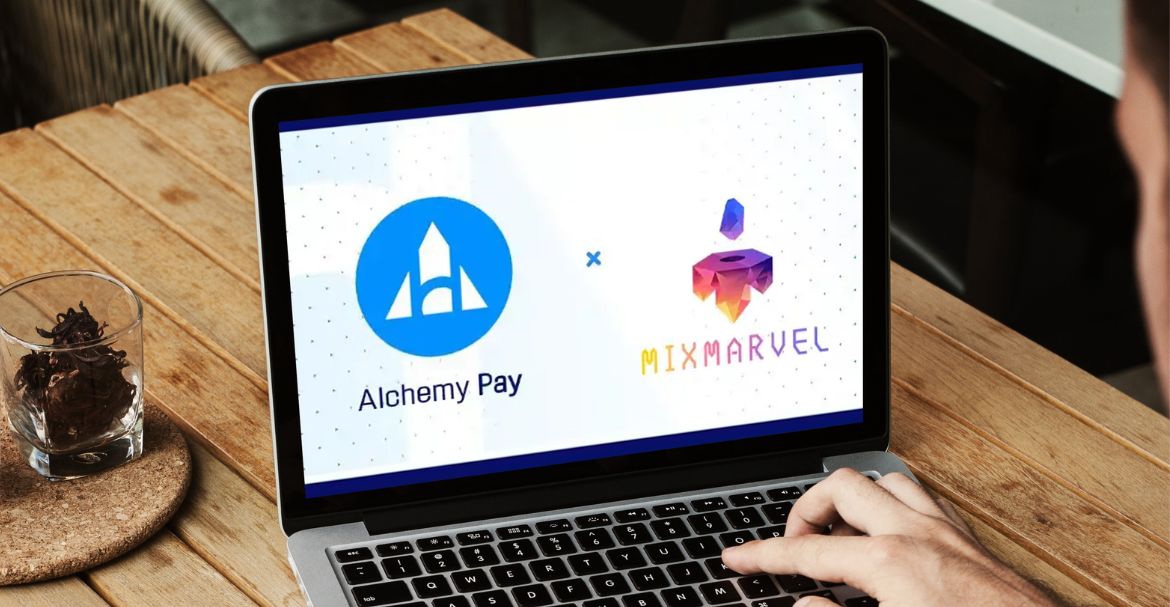 MixMarvel has expanded its collaborative arm with Alchemy Pay to launch Onramp Solution for the community, which is a significant boost for the venture. The launch of the partnership enables users to buy cryptocurrency through a fiat method. Users can do so through VISA and MasterCard across 173 countries.
This offers it much-needed mainstream exposure. The functions are accessible to both novice and advanced users. What works well is that cryptocurrency becomes widely available, not only for users but also for retailers who can now accept either fiat or digital currency.
Crypto platforms will likely see a larger adoption following the implementation of Alchemy Pay's first crypto payment service.
Other factors that are likely to promote the service are:-
Low fees

High conversion rates

Simple KYC process that concludes faster than others

Easy buying and selling of cryptocurrency through a domestic local currency

Larger user base
MixMarvel is a platform that unites investors and users through various activities, including asset distribution, DeFi tools, content production, co-creation of community, and infrastructure.
The ecosystem of MixMarvel comprises NFT assets like RPG, MIX, and HEROES. Blockchain content includes the likes of DeHero, while infrastructure includes the MixMarvel SDK and Rangers Protocol.
The collaboration of Alchemy Pay with MixMarvel follows its partnership with BitKeep, which was announced on December 21, 2022.
While the partnership with MixMarvel clearly highlights the effectiveness of bridging the gap between two different economies, Alchemy Pay has been backing that move since its inception. Alchemy Pay, which is also known as ACH, uses its hybrid fiat-cryptocurrency payment system to get around problems that make it hard for people to use cryptocurrency and platforms based on cryptocurrency.
The sector needs a straightforward method of buying and selling cryptocurrencies, particularly for less tech-savvy people, in order to flourish. Cryptocurrency and the digital economy have a long road ahead, which is only achievable if a significant section of the global population is on board.
Alchemy Pay's flagship service is an all-inclusive network for fiat and cryptocurrency payments. It is built primarily for enterprises seeking to implement the mechanism online, offline, or via an app. The goal is to accept payments from mobile wallets that store fiat currency, cryptocurrencies, and credit cards. As the majority of crypto payments are conducted in fiat currency, this relieves businesses of the burden of managing crypto payments.
Alchemy Pay, which was founded in Singapore, currently has a global staff that supports 70 countries and manages over 300 payment channels. The touchpoints have registered more than two million merchants. Brands such as QFPay, Binance, and Shopify support the list of collaborations.
The team comprises professionals with extensive experience in traditional finance and fintech payment.
Its cooperation with MixMarvel indicates that the chance exists for many additional services enabling people to buy cryptocurrencies easily.